Selected Plants of Navajo Rangelands
Take care of our Navajo Rangelands
Texas croton
Texas croton produces a seed crop that is very valuable to dove, quail and other seed-eating birds but has low value for livestock grazing. It grows on calcareous soils, sandy loam soils and loose sands. It can occur in great abundance and is generally associated with soil disturbance, lack of soil cover or overgrazing. Like the other native, annual crotons, Texas croton has an aromatic smell when the leaves are crushed. It varies from 1 foot to 4 feet tall, depending on moisture conditions. The flowers are arranged in spikes at the ends of the stems, and the fruit is a capsule divided into three segments supporting three individual seeds.
*Description based on Texas A & M's Plants of Texas Rangelands.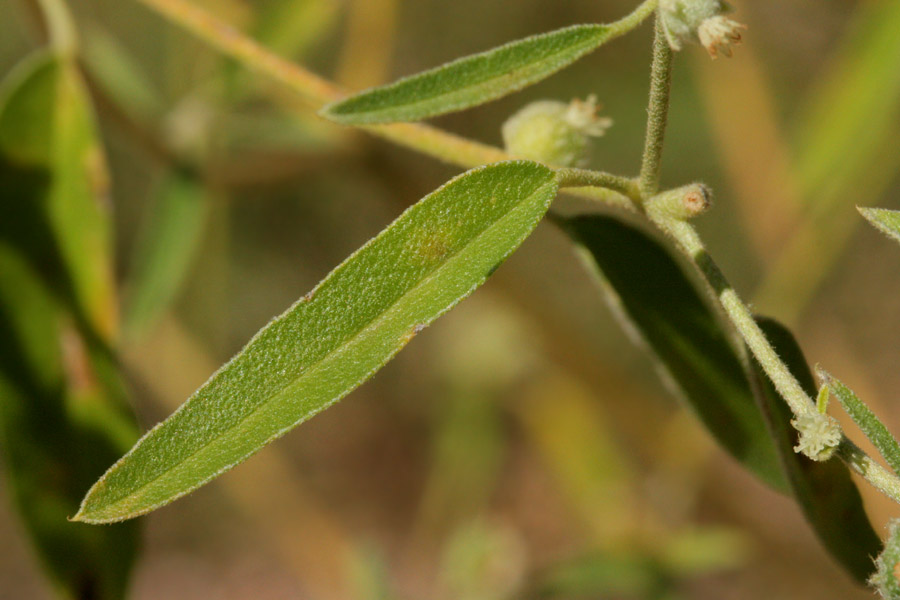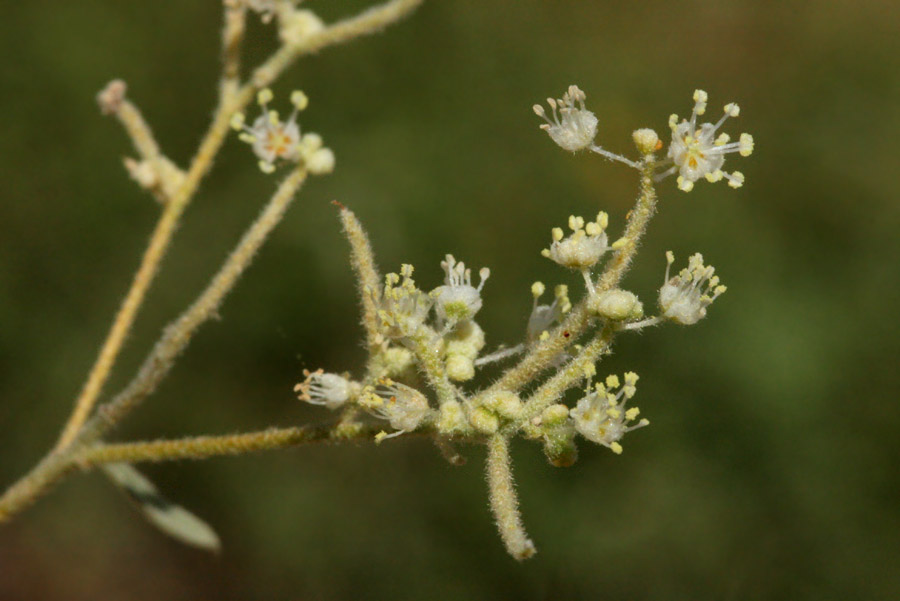 Scientific Name

Croton texensis

Plant Type

Forb

Growing Season

Warm Season

Habitats

Flower Color

White
For definitions, see the glossary.
Copyright 2018 New Mexico State University. Individual photographers retain all rights to their images. Partially funded by the Western Sustainable Agriculture Research and Education Program (westernsare.org; 435.797.2257), project EW15-023. Programs and projects supported by Western SARE are equally open to all people. NMSU is an equal opportunity/affirmative action educator and employer..
NMSU does not discriminate on the basis of age, ancestry, color, disability, gender identity, genetic information, national origin, race, religion, retaliation, serious medical condition, sex (including pregnancy), sexual orientation, spousal affiliation or protected veteran status in its programs and activities as required by equal opportunity/affirmative action regulations and laws and university policy and rules. For more information please read the NMSU Notice of Non-discrimination (opens in new window).