Selected Plants of Navajo Rangelands
Take care of our Navajo Rangelands
Brome, smooth

Bįįh tł'óh

Your browser does not support the audio tag. mp3 format
Smooth brome is a leafy, sod-forming, perennial grass that spreads by rhizomes. It is native in some areas of the United States, and provides good erosion control in areas that receive over 20 inches of rain per year.
The grass is highly palatable, is high in protein content, and relatively low in crude fiber content, making it a good forage species for livestock. The stems vary in height from 2 to 4 feet. The plant produces numerous basal and stem leaves that vary in length from 4 to 10 inches. Frequently the leaves are marked by a transverse wrinkle resembling a "W" a short distance below the tip.
The flowerhead develops a characteristic rich purplish-brown color when mature. The seed is produced in semi-compact 5-inch-long panicles with ascending branches. The flat, compressed seed is usually awnless, about 1/3 inch long, and smooth.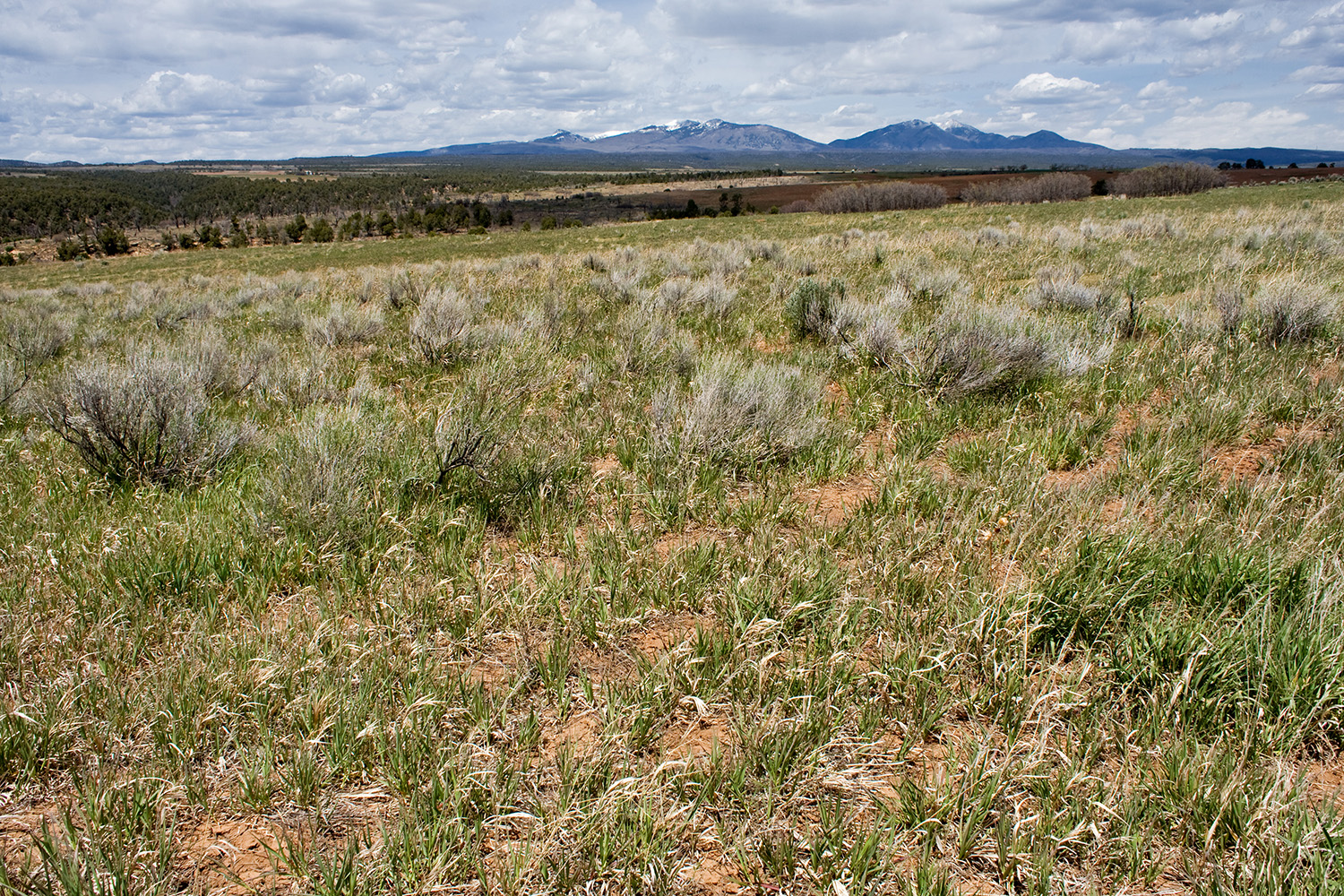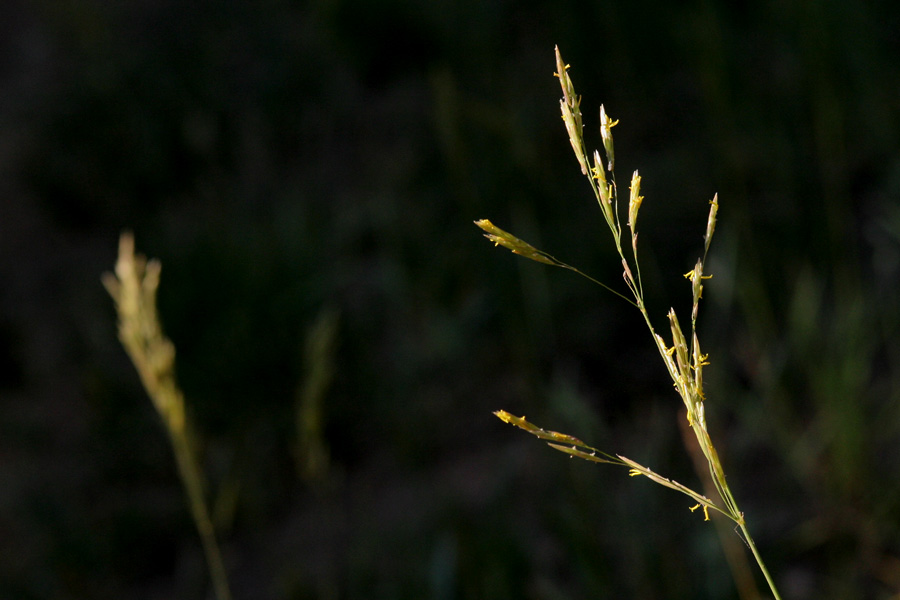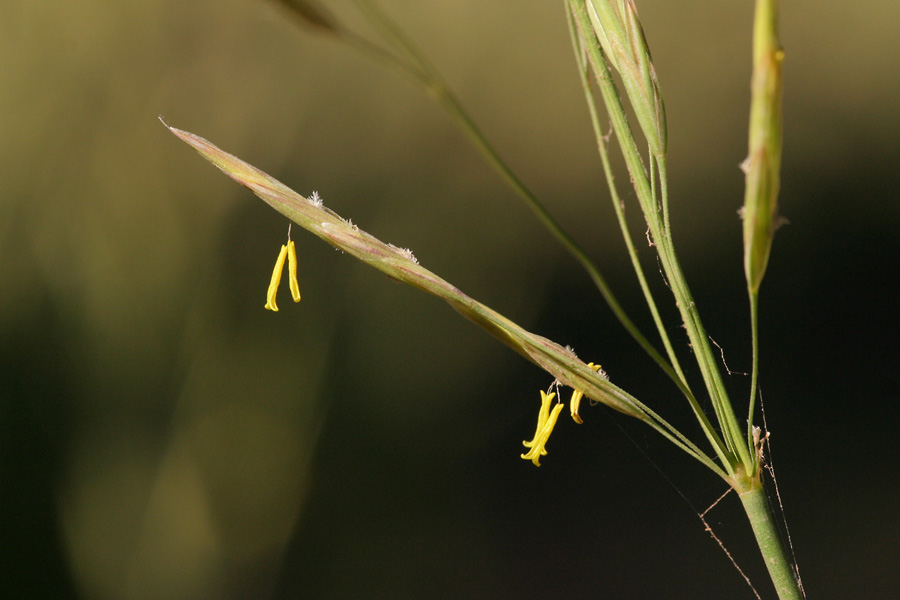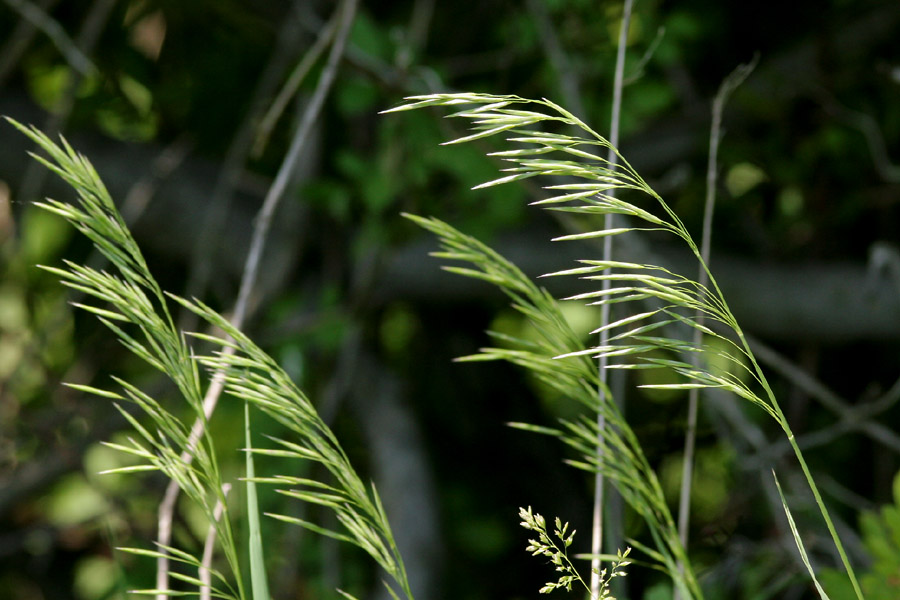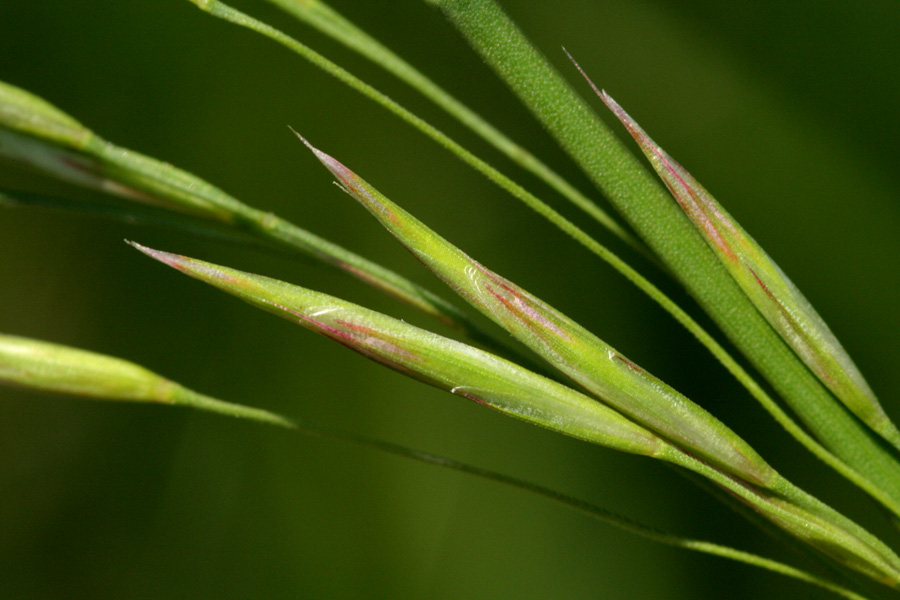 Scientific Name

Bromus inermis

Plant Type

Grass / Grasslike

Growing Season

Cool Season

Habitat

Grasslands
For definitions, see the glossary.
Copyright 2018 New Mexico State University. Individual photographers retain all rights to their images. Partially funded by the Western Sustainable Agriculture Research and Education Program (westernsare.org; 435.797.2257), project EW15-023. Programs and projects supported by Western SARE are equally open to all people. NMSU is an equal opportunity/affirmative action educator and employer..
NMSU does not discriminate on the basis of age, ancestry, color, disability, gender identity, genetic information, national origin, race, religion, retaliation, serious medical condition, sex (including pregnancy), sexual orientation, spousal affiliation or protected veteran status in its programs and activities as required by equal opportunity/affirmative action regulations and laws and university policy and rules. For more information please read the NMSU Notice of Non-discrimination (opens in new window).