Selected Plants of Navajo Rangelands
Take care of our Navajo Rangelands
Skunkbush

Ch'ilłichiin

Your browser does not support the audio tag. mp3 format
(a.k.a. Skunkbrush)
Skunkbush occurs in a variety of habitats at elevations of 4,500 to 8,000 feet, including dry, rocky slopes, along streams and canyon bottoms, waste places, pastures, roadsides, and on sand dunes. It is drought resistant, shade tolerant, and intolerant of flooding. It typically grows where maximum annual precipitation ranges from 10 to 20 inches.
It has spreading woody rhizomes, and it sprouts readily from both the root and crown after disturbance. Skunkbush's forage value is poor for all classes of livestock. Skunkbush provides some browse for deer, elk, and pronghorn when other more preferred forage is unavailable. In most locations, big game use tends to be heaviest during the winter when food supplies are most limited.
Because the fruit of skunkbush persists through the fall and winter, this species can provide a ready food source for birds and small mammals when other foods are scarce or unavailable.
Traditionally, the fruits were used in food and medicines, and in the preparation of lemonade-like beverages. Pliable young stems were woven into durable baskets. Skunkbush can also be used in making dyes for clothing.
*Description adapted from Utah State University's Range Plants of Utah.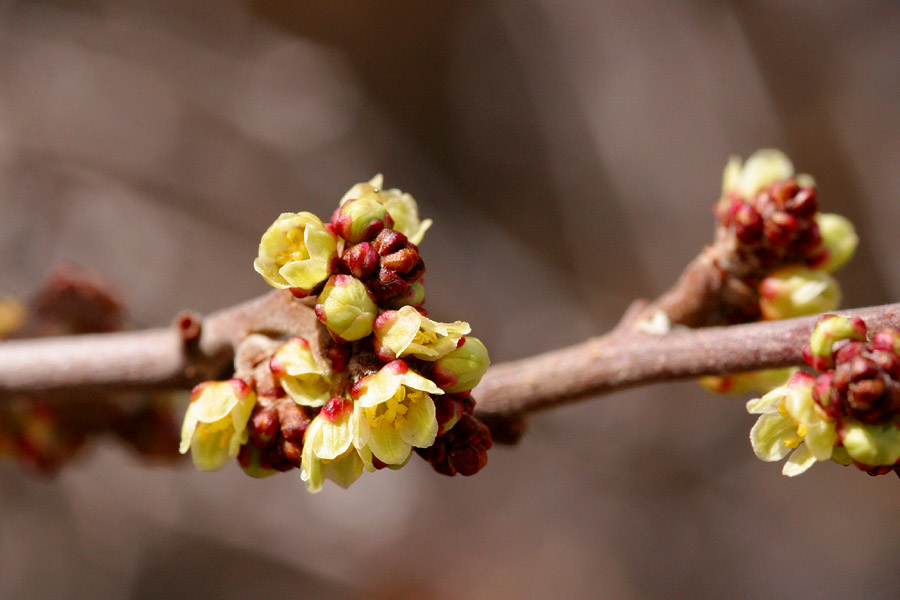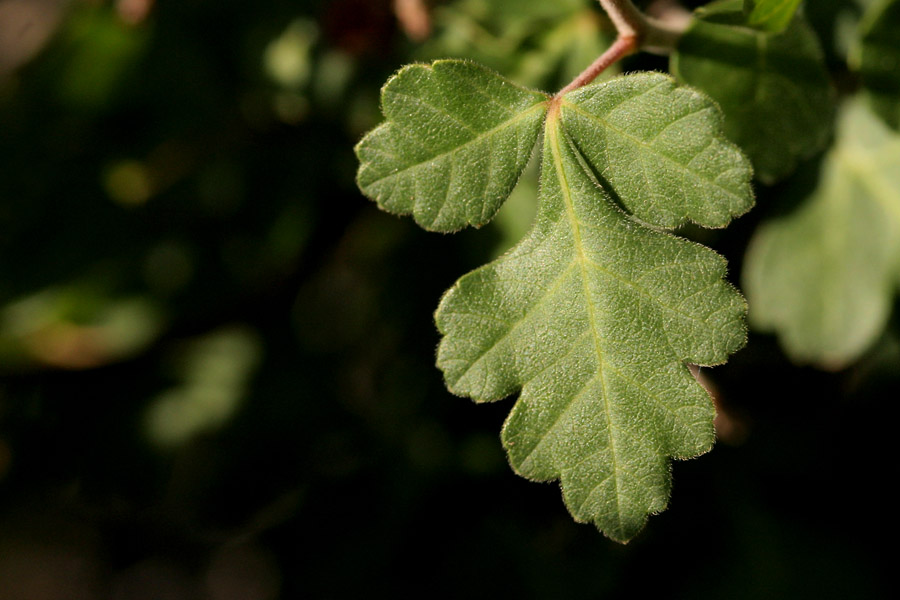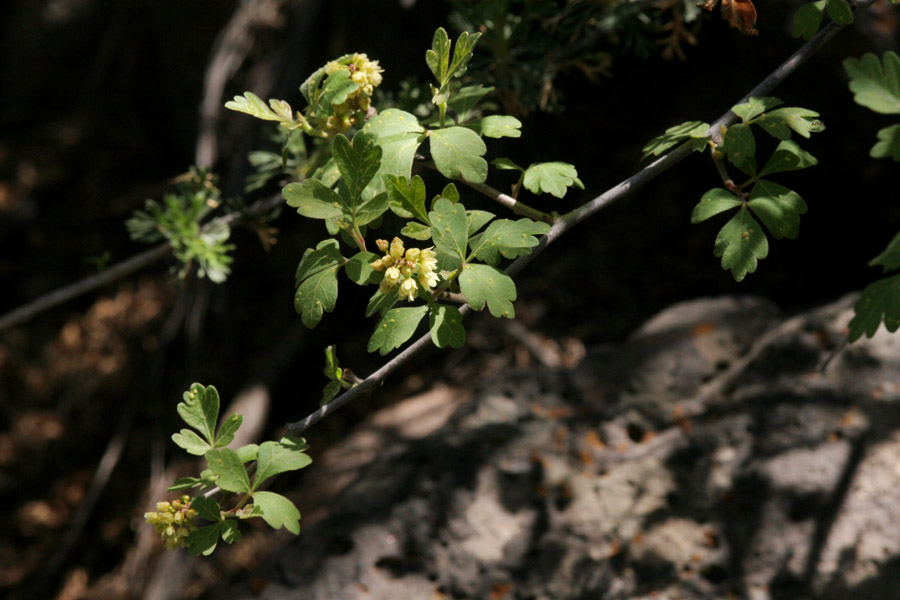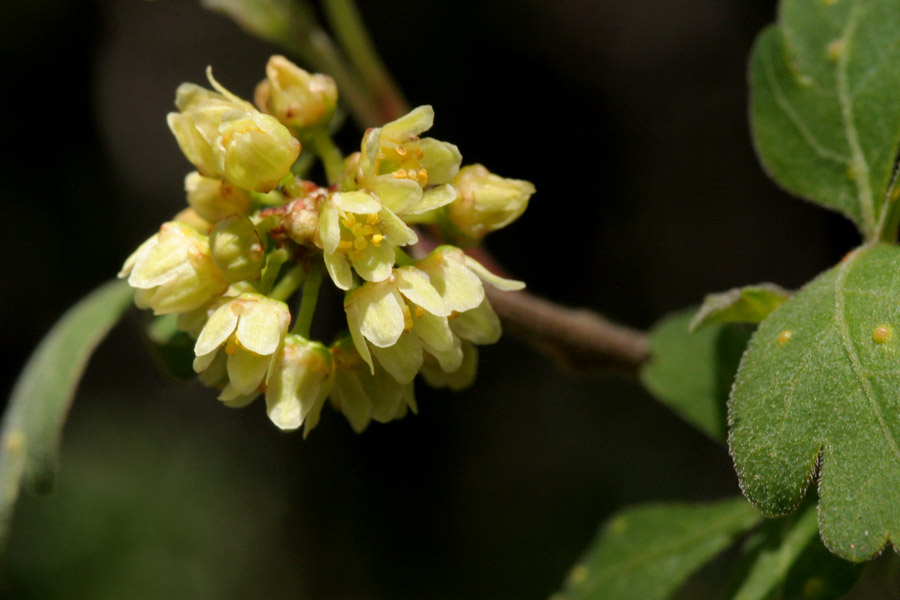 Scientific Name

Rhus trilobata

Plant Type

Brush

Growing Season

Warm Season

Habitat

Brushlands

Flower Colors
Copyright 2018 New Mexico State University. Individual photographers retain all rights to their images. Partially funded by the Western Sustainable Agriculture Research and Education Program (westernsare.org; 435.797.2257), project EW15-023. Programs and projects supported by Western SARE are equally open to all people. NMSU is an equal opportunity/affirmative action educator and employer..
NMSU does not discriminate on the basis of age, ancestry, color, disability, gender identity, genetic information, national origin, race, religion, retaliation, serious medical condition, sex (including pregnancy), sexual orientation, spousal affiliation or protected veteran status in its programs and activities as required by equal opportunity/affirmative action regulations and laws and university policy and rules. For more information please read the NMSU Notice of Non-discrimination (opens in new window).