Selected Plants of Navajo Rangelands
Take care of our Navajo Rangelands
Halogeton

Chil'bit'ą́ą́h t'ó

Your browser does not support the audio tag. mp3 format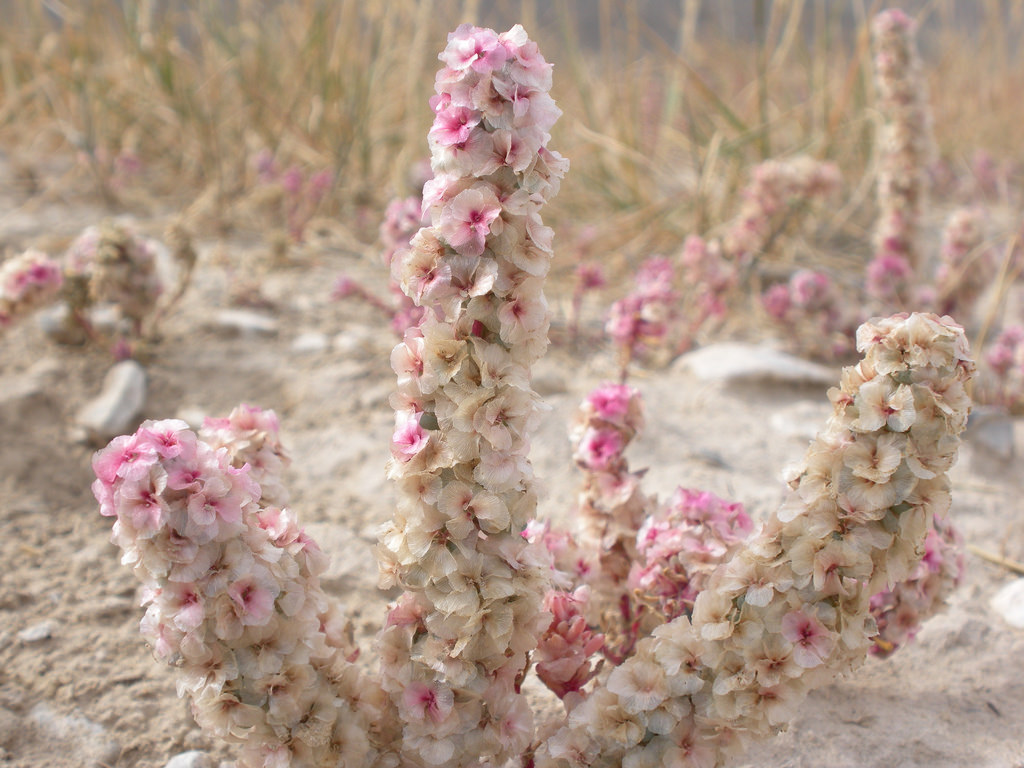 Halogeton is an undesireable weed on rangeland. It was introduced into North America in about 1930 and has rapidly spread.
In larger quantities, it is poisonous, and sheep are the most susceptible. It contains toxic amounts of sodium, potassium, and calcium oxalates. Signs of poisoning include: depression, weakness, reluctance to move, drooling, coma, and death. The first signs of poisoning occur 2 to 6 hours after an animal ingests a fatal amount, and death occurs in 9 to 11 hours.
Halogeton cannot compete with healthy range plants. Therefore, control involves keeping a healthy cover of desirable forage plants.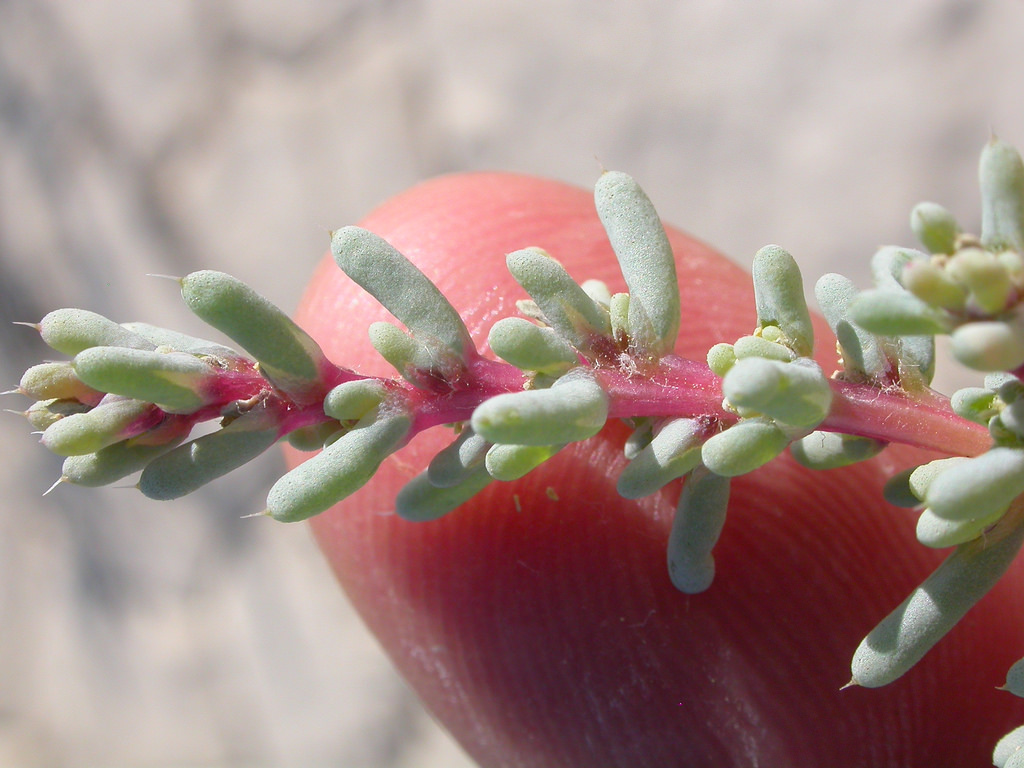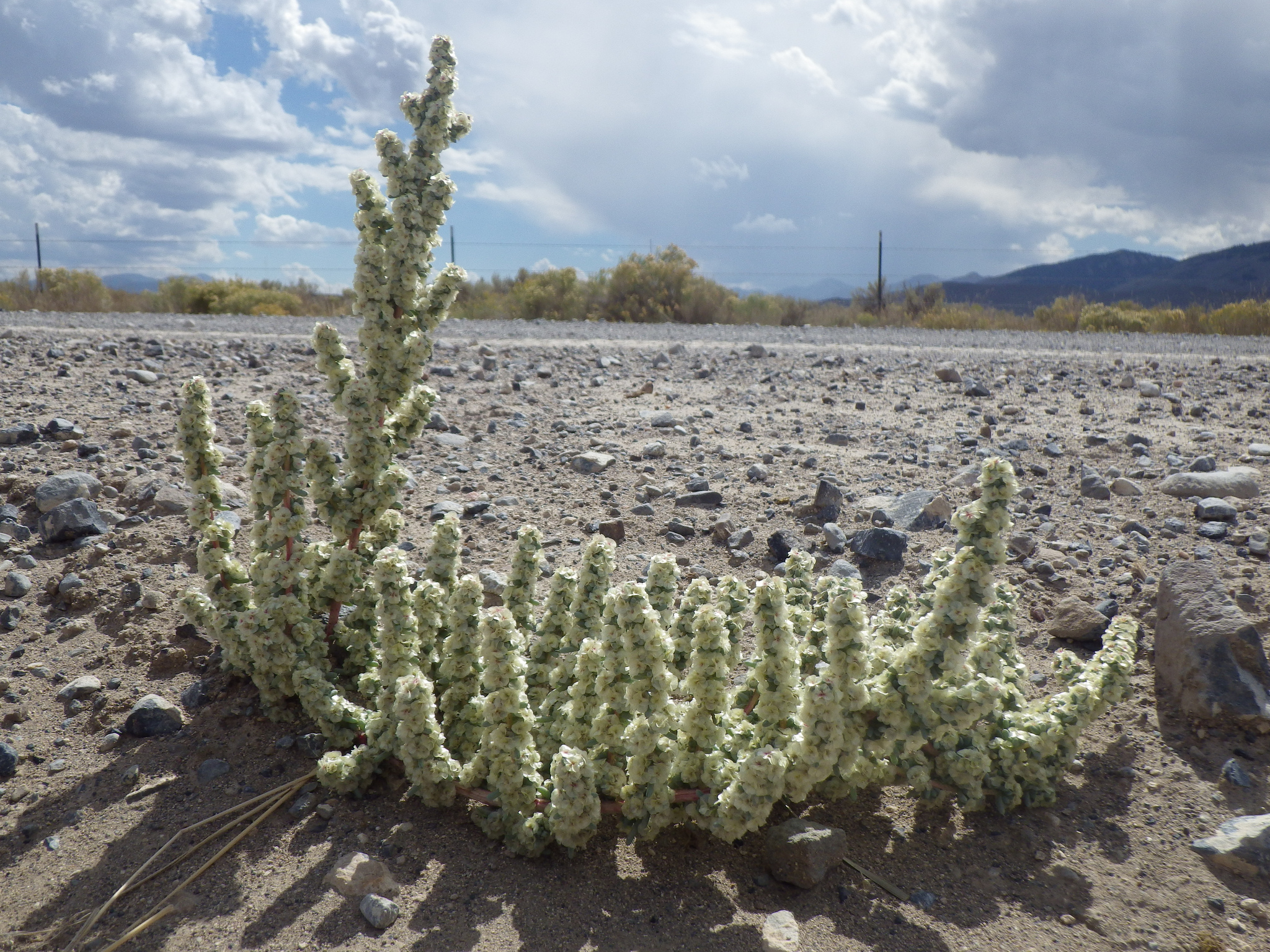 Scientific Name

Halogeton glomeratus

Plant Type

Forb

Growing Season

Cool Season

Poisonous, especially to sheep

Stem Placement

All basal

Habitat

Brushlands

Flower Colors

Poisonous, especially to sheep

For definitions, see the glossary.