Selected Plants of Navajo Rangelands
Take care of our Navajo Rangelands
Sagebrush, sand

Ch'ilzhóó'

Your browser does not support the audio tag. mp3 format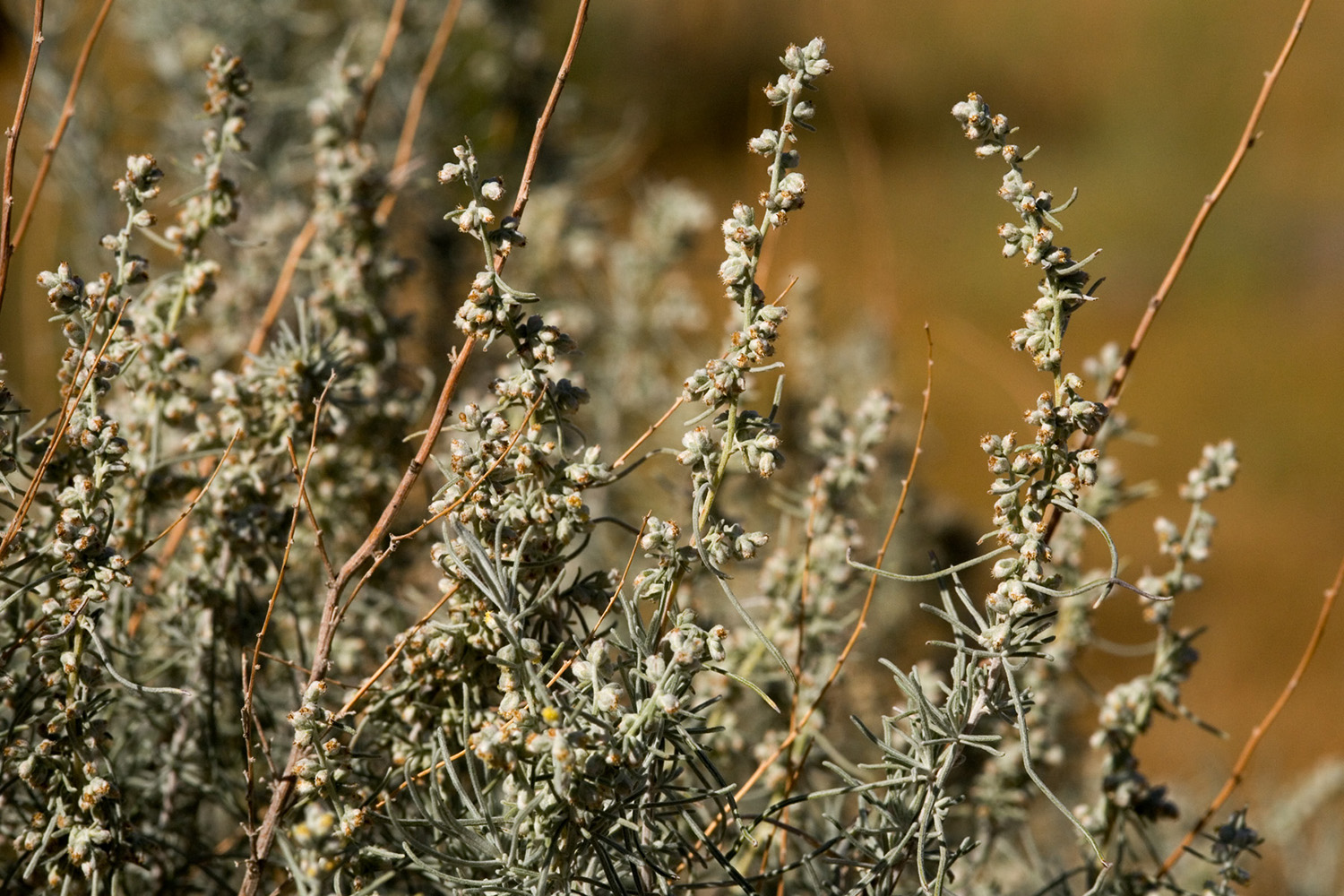 Sand sagebrush is a freely branching, rounded crown, aromatic shrub growing up to four feet tall. It flowers August to September, and reproduces from seeds. Flowers are numerous and small. The hairy, bluish-green leaves are alternate and found in bundles. The bark eventually exfoliates in thin shreds. Sand sagebrush is found on dunes, sand hills, and deep sands. It is generally considered an indicator of sandy soil and is usually abundant in those areas, at elevations between 3,000 and 5,000 feet.
It is rarely used by livestock and wildlife in grasslands, where more preferred forage species are available, but may be used heavily in arid desert regions. It may cause sage sickness in horses.
Sand sagebrush provides hiding or thermal cover for numerous smaller birds and mammals and is extremely effective in preventing wind erosion on light, sandy soils. A canopy of sand sagebrush can afford some protection to grasses such as needle-and-threadgrass on heavily grazed sites.
Traditional uses include preparing a decoction of its leaves to treat intestinal worms and other stomach problems.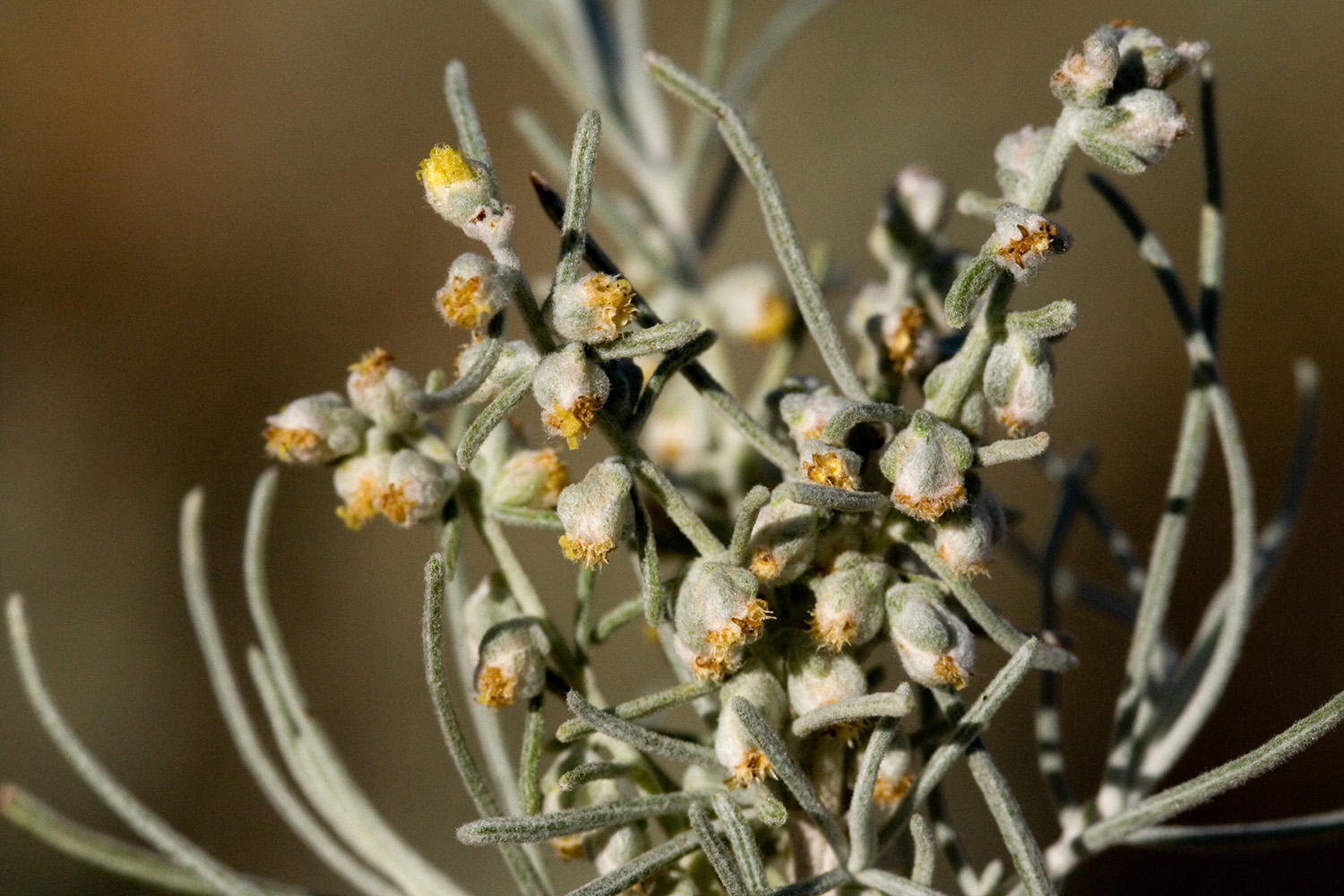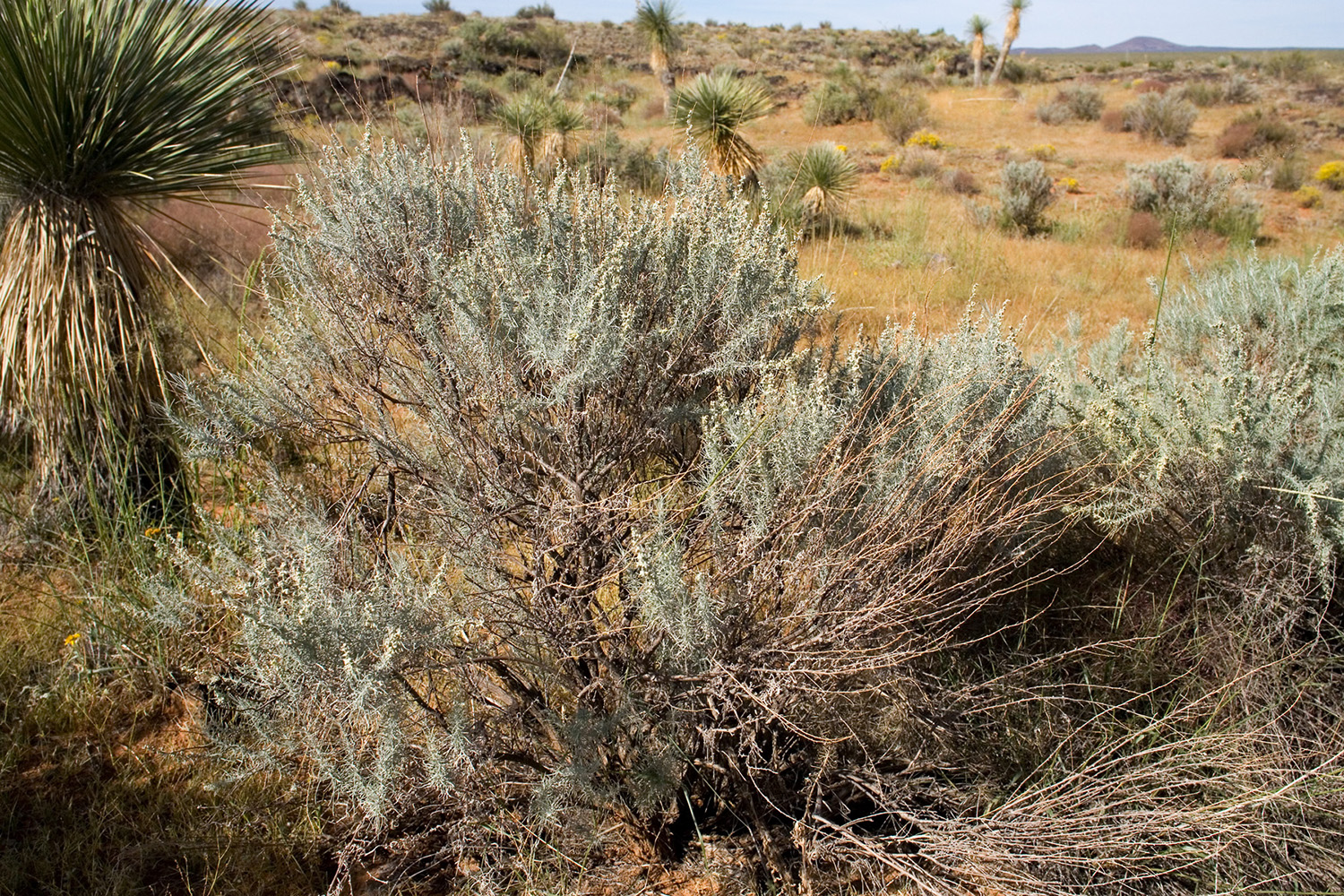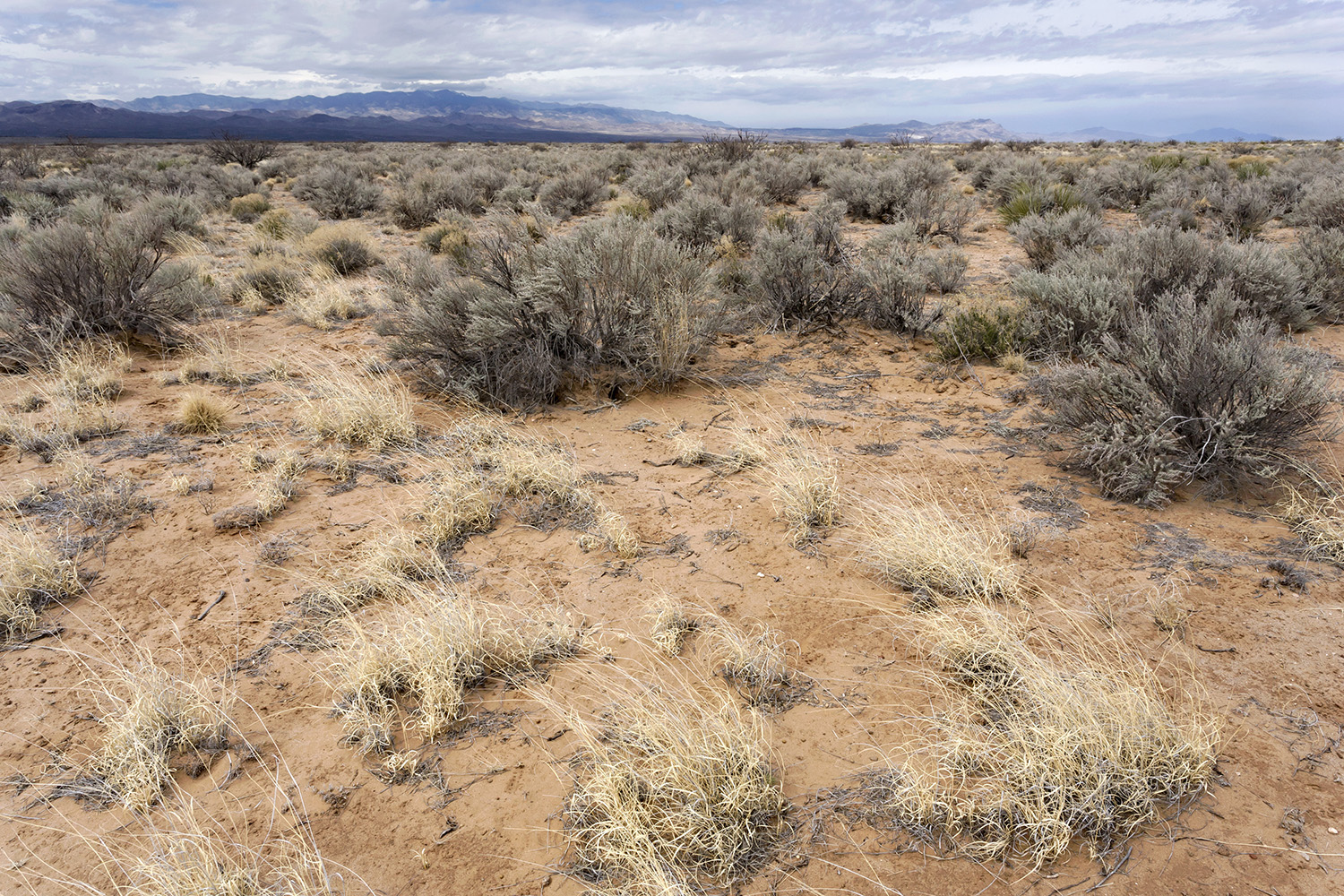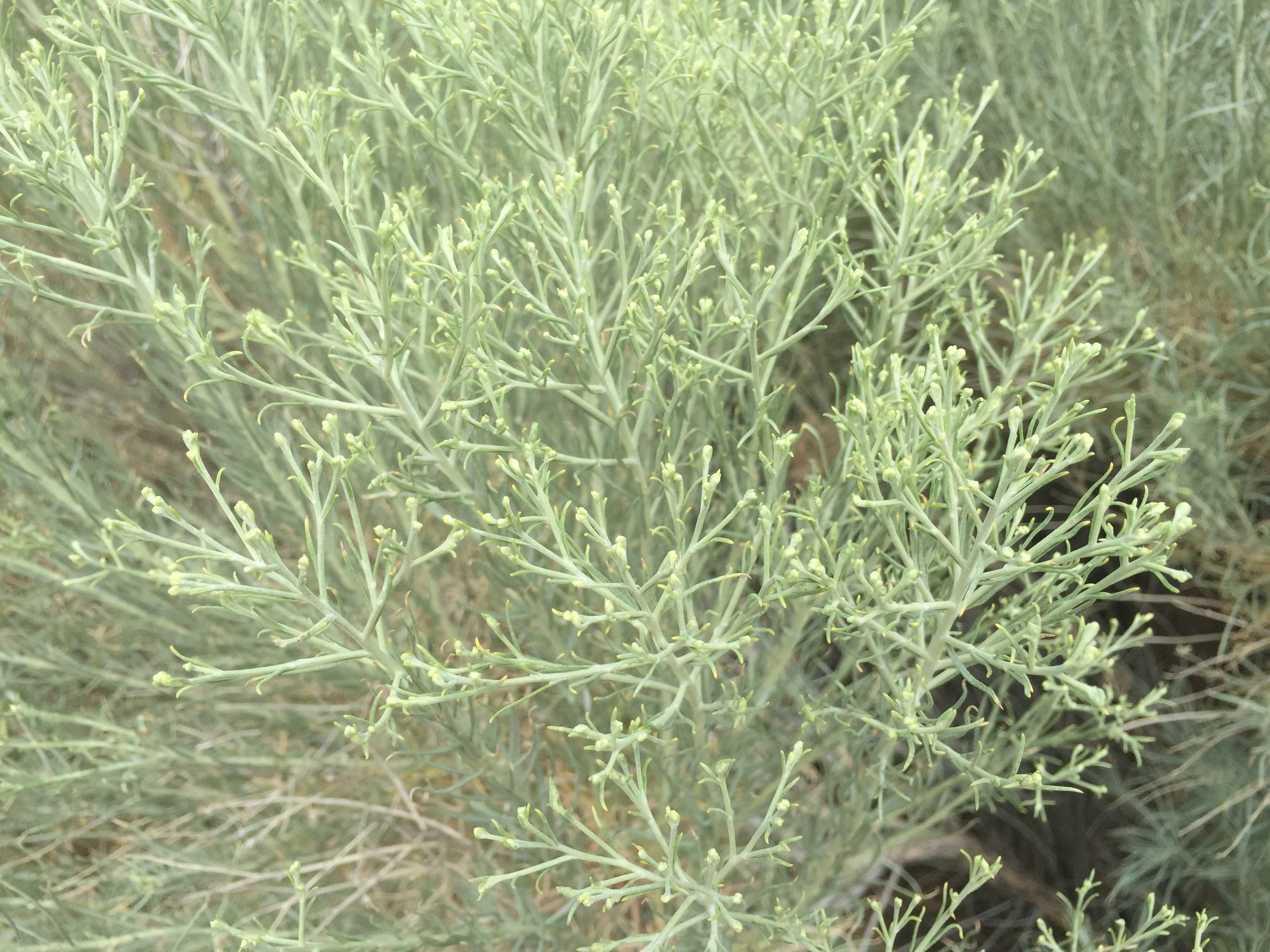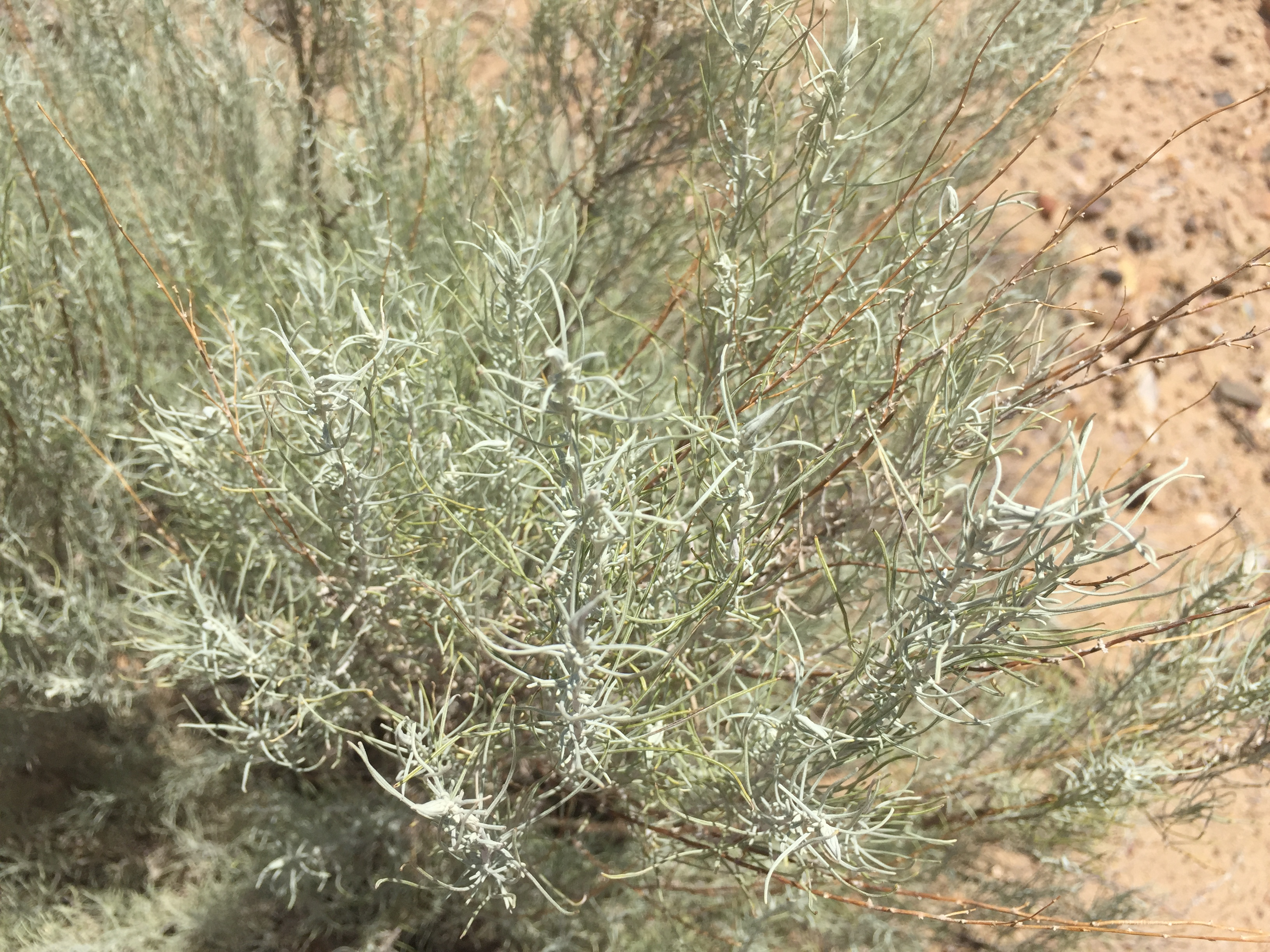 Scientific Name

Artemisia filifolia

Plant Type

Brush

Growing Season

Warm Season

Stem Placement

Alternate

Habitat

Brushlands

Flower Colors

Potentially toxic to horses

For definitions, see the glossary.
Copyright 2018 New Mexico State University. Individual photographers retain all rights to their images. Partially funded by the Western Sustainable Agriculture Research and Education Program (westernsare.org; 435.797.2257), project EW15-023. Programs and projects supported by Western SARE are equally open to all people. NMSU is an equal opportunity/affirmative action educator and employer..
NMSU does not discriminate on the basis of age, ancestry, color, disability, gender identity, genetic information, national origin, race, religion, retaliation, serious medical condition, sex (including pregnancy), sexual orientation, spousal affiliation or protected veteran status in its programs and activities as required by equal opportunity/affirmative action regulations and laws and university policy and rules. For more information please read the NMSU Notice of Non-discrimination (opens in new window).