Selected Plants of Navajo Rangelands
Take care of our Navajo Rangelands
Ponderosa pine

Ńdíshchíí'

Your browser does not support the audio tag. mp3 format
(a.k.a. Big heavy, black jack, bull pine, ponderosa white )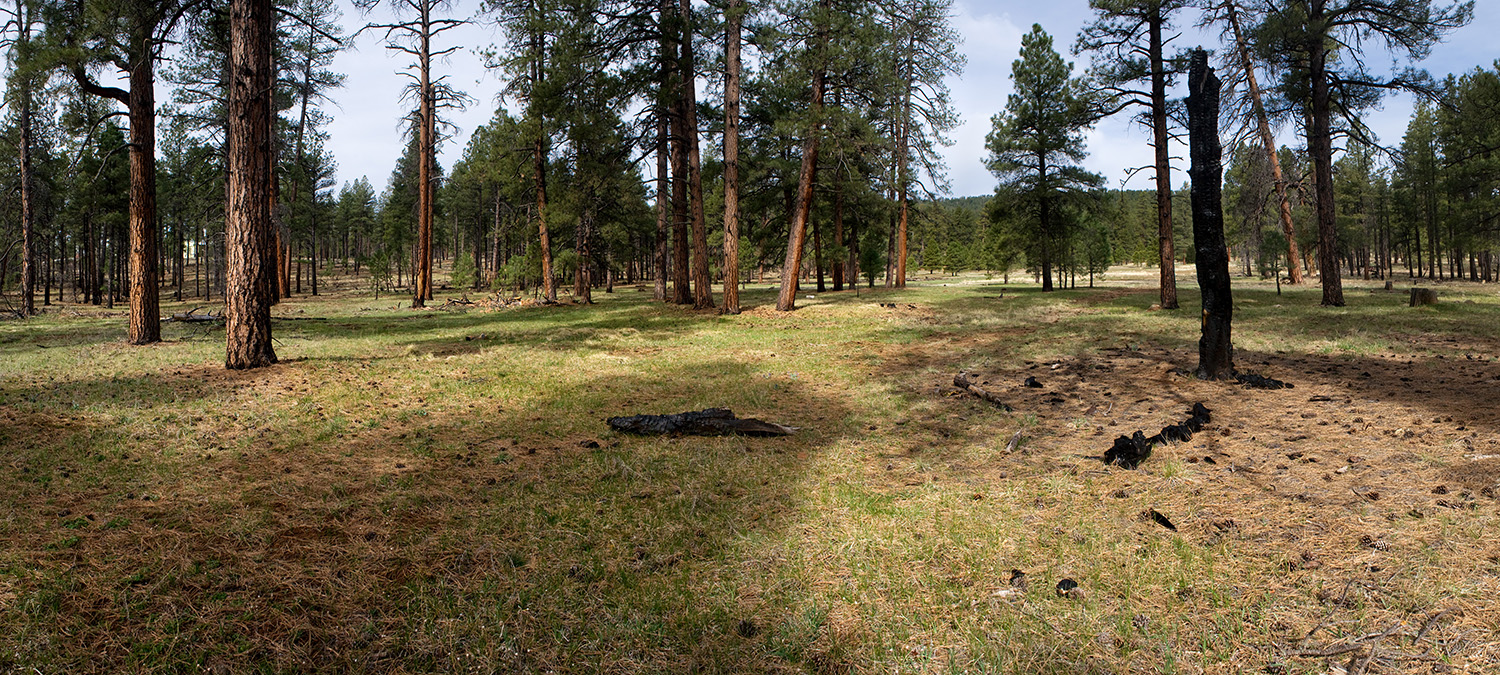 Ponderosa pine is a large, long-lived, native forest tree common throughout the western United States. The height of mature trees ranges from 55 to 90 feet. Ponderosa pine seeds are consumed by a great many birds and small mammals such as mice, chipmunks, and tree squirrels. Snags in the mature pine forest provide a large number of species with nesting and roosting sites. Big game, such as deer and elk, also use the pine forests for food and shelter. Ponderosa pines are fire-adapted and may grow in an open, park-like structure.
When the needles are eaten during gestation, they can cause abortion in cattle.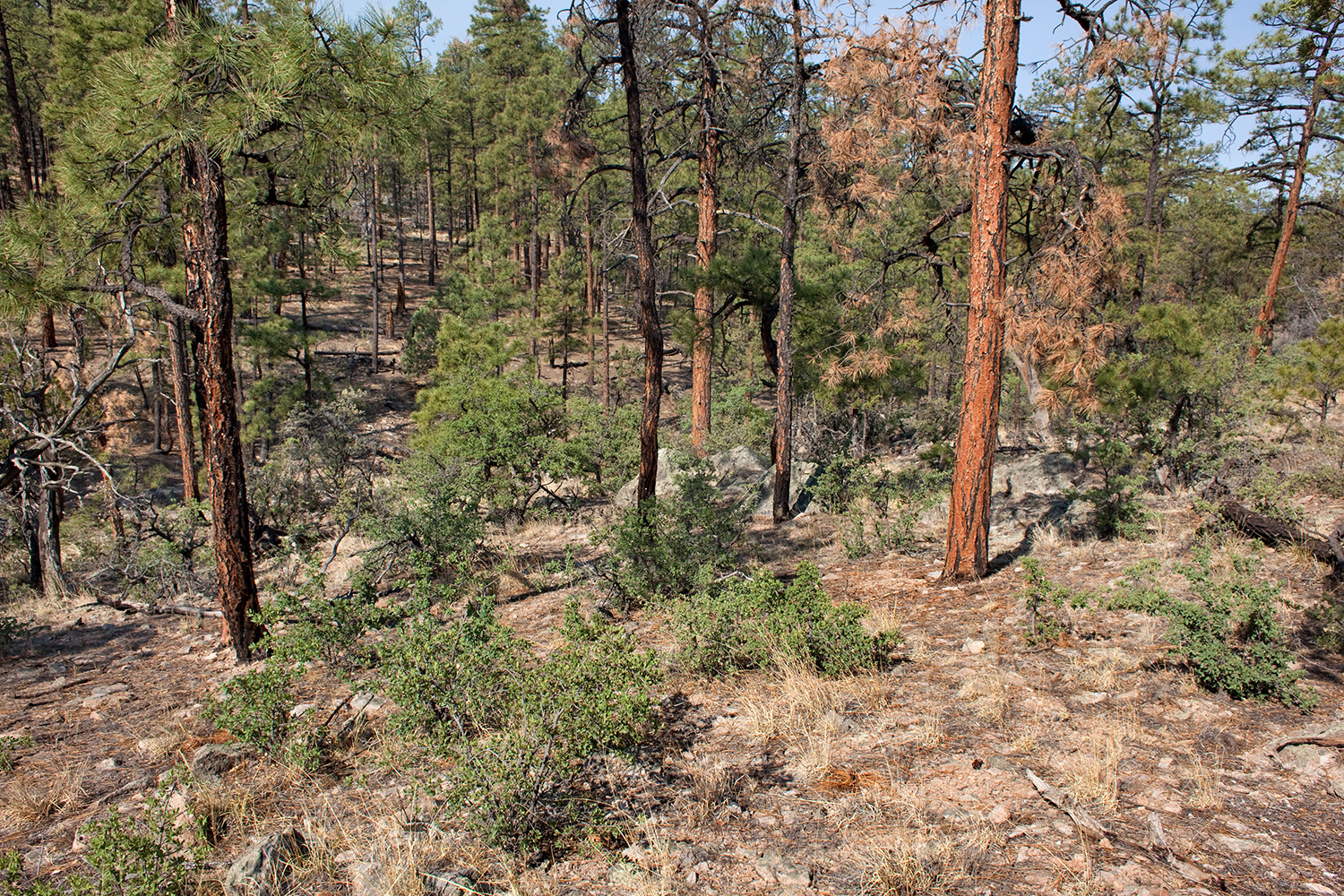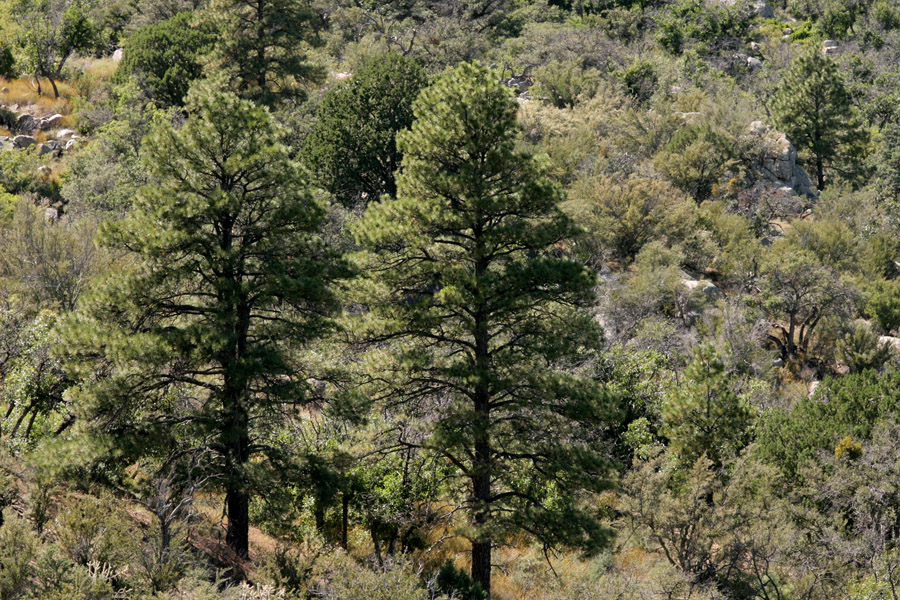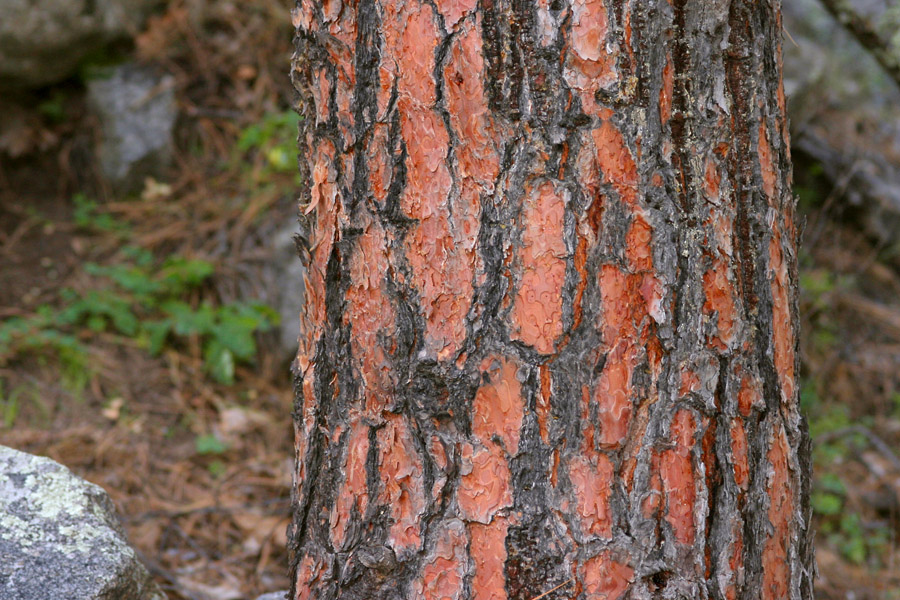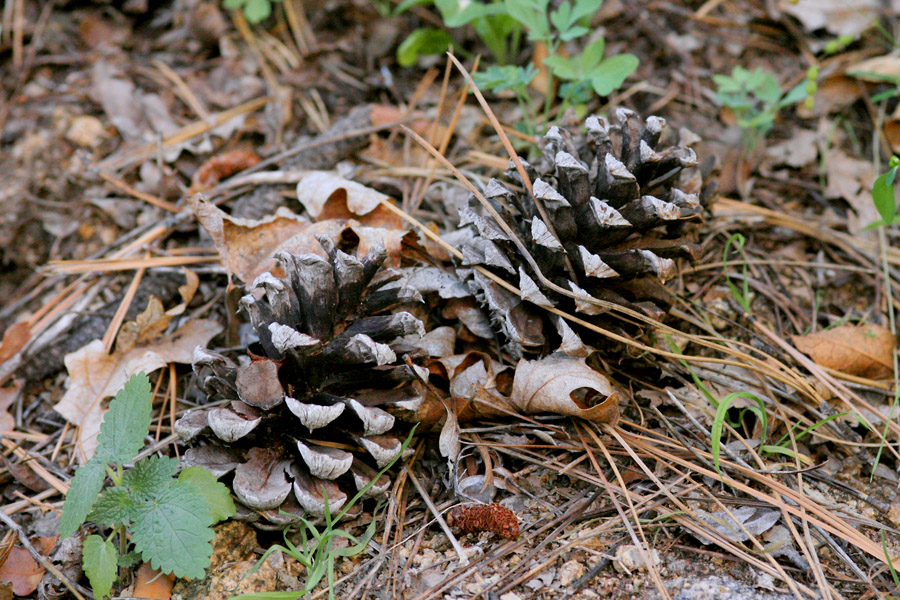 Scientific Name

Pinus ponderosa

Plant Type

Tree

Growing Season

Warm Season

Habitat

Ponderosa Pine / Mixed Conifer

Flower Colors

Potential danger to cattle

For definitions, see the glossary.