Selected Plants of Navajo Rangelands
Take care of our Navajo Rangelands
Muhly, sandhill

Béé'ézhóó'

Your browser does not support the audio tag. mp3 format
(a.k.a. wickiup grass)
Sandhill muhly, often found in or near blowout or dune areas on sandy sites, is a perennial bunchgrass 4 to 24 inches tall. It often forms large, rounded clumps or rings, dying out in the center. It reproduces by rhizomes and seed. Sandhill muhly has little value as forage for livestock or wild grazers. It is effective in controlling wind erosion in very sandy areas.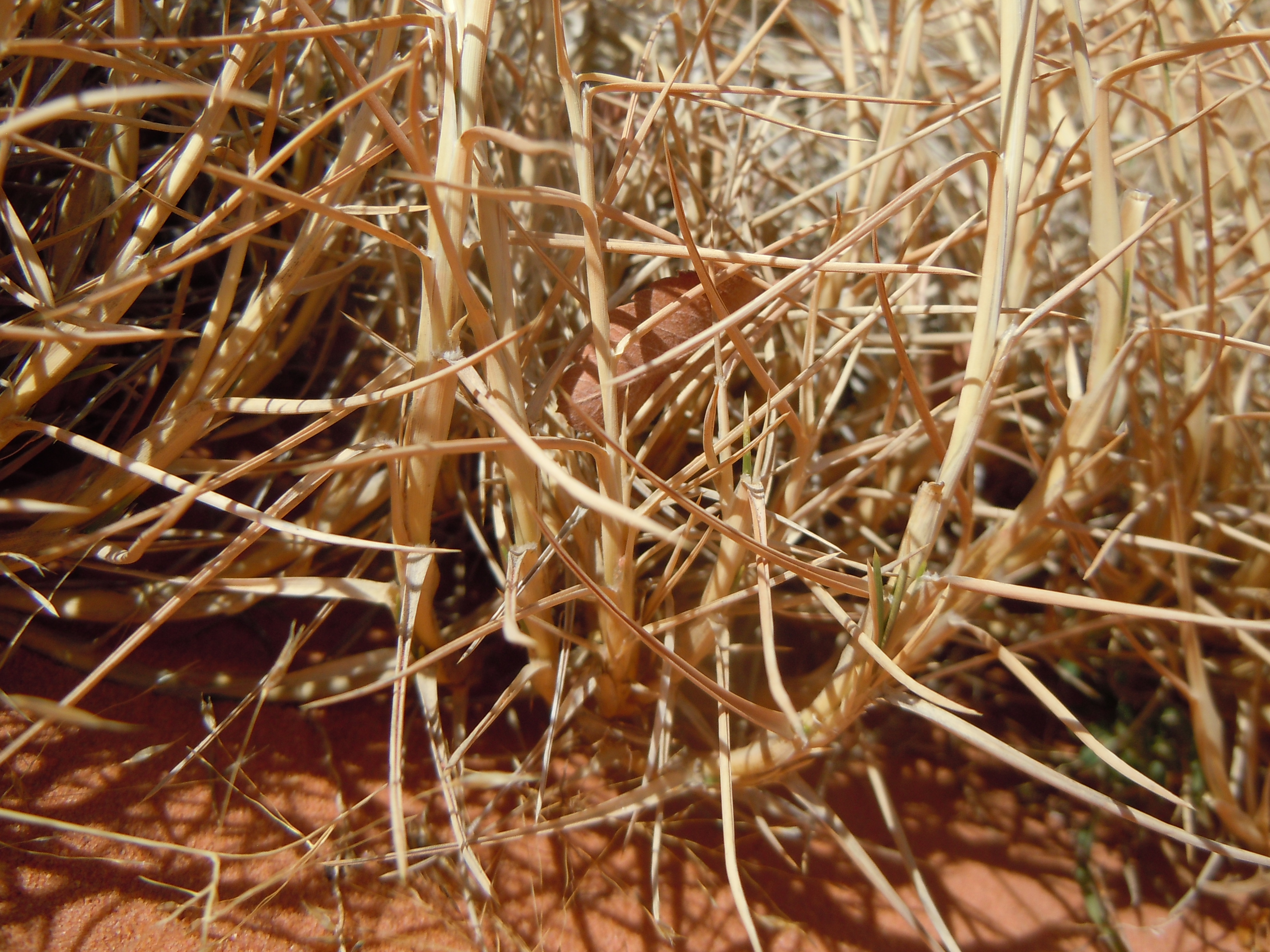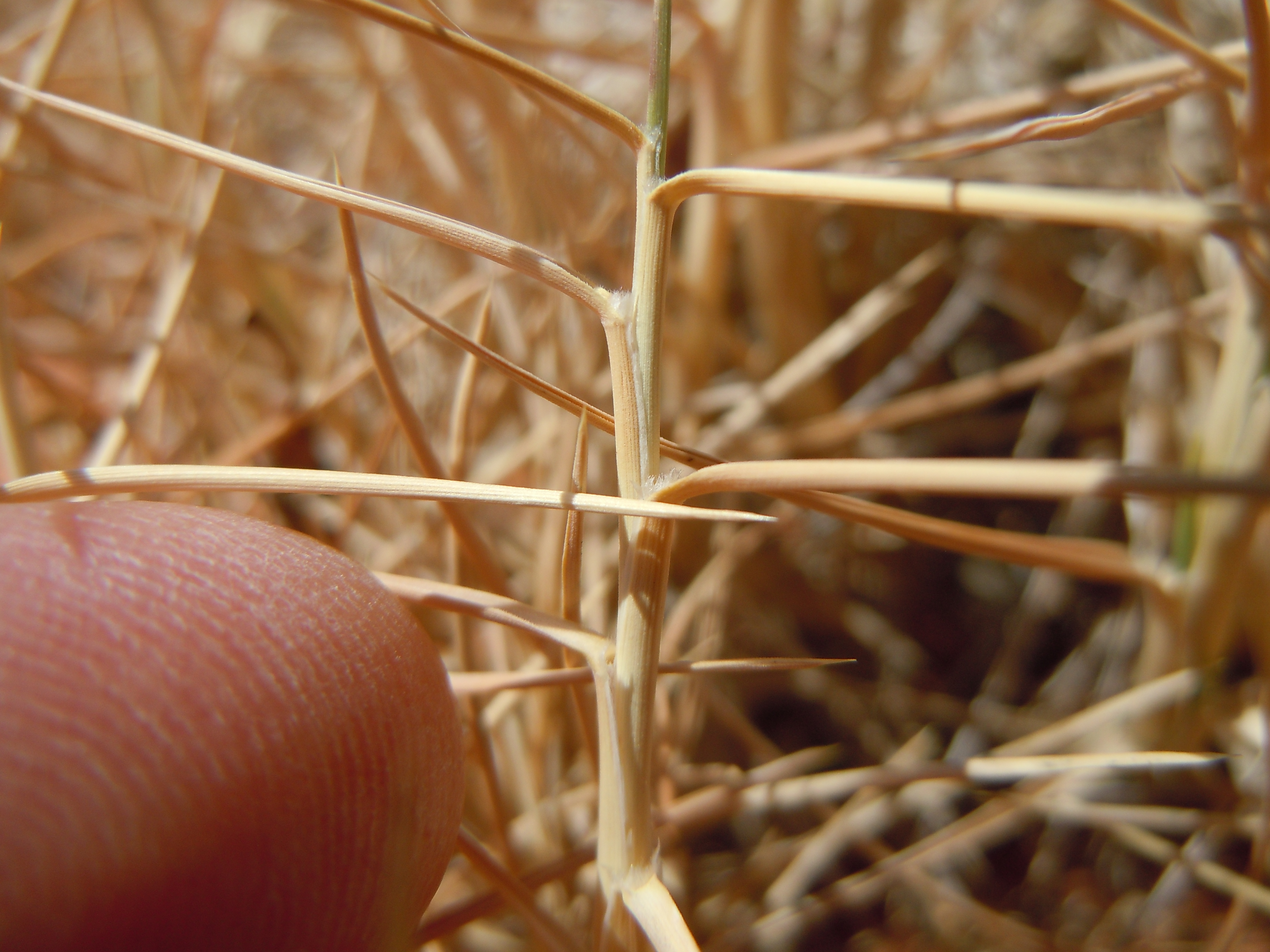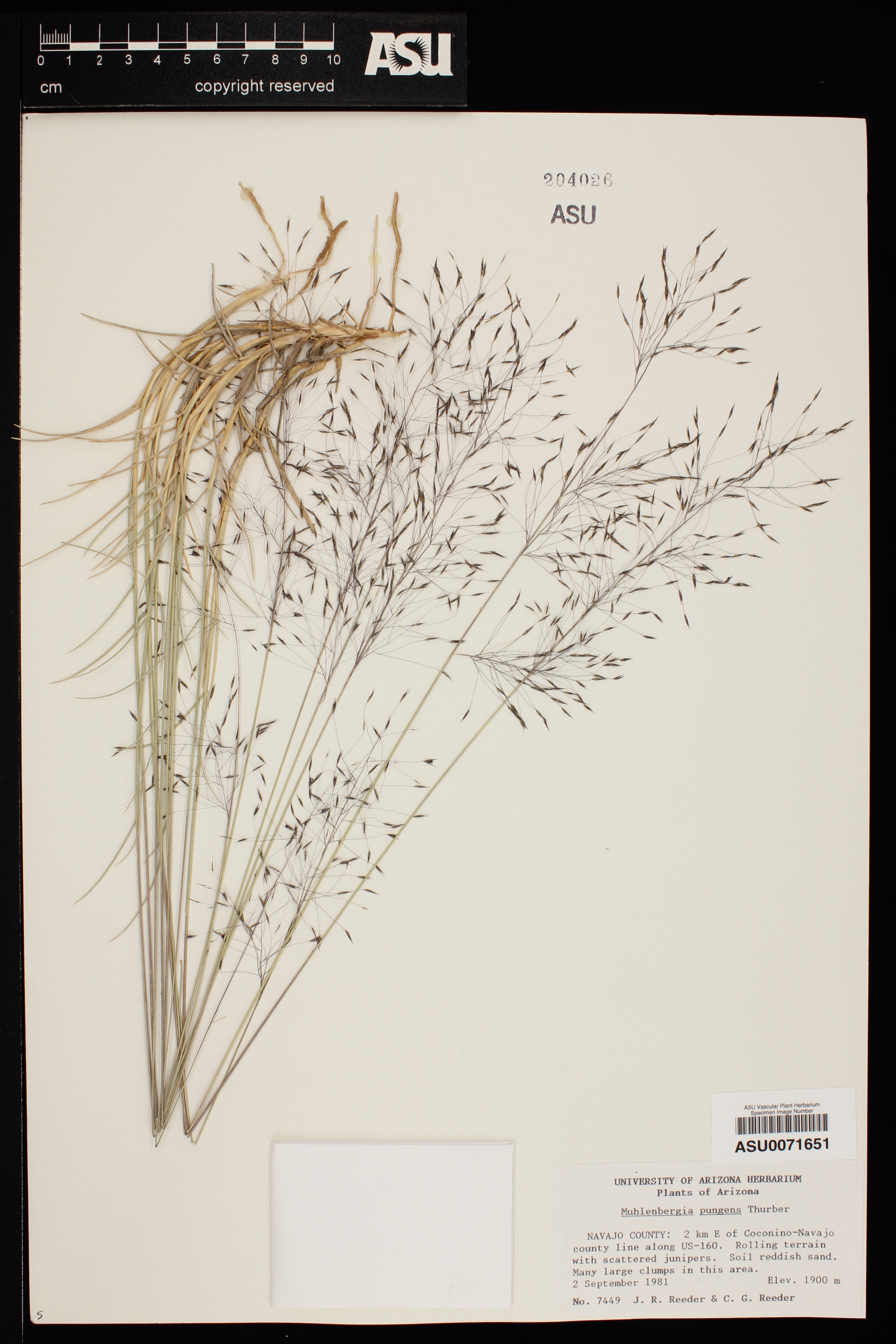 Scientific Name

Muhlenbergia pungens

Plant Type

Grass / Grasslike

Growing Season

Warm Season

Habitat

Grasslands

Controls wind erosion on sand

For definitions, see the glossary.