Selected Plants of Navajo Rangelands
Take care of our Navajo Rangelands
Ricegrass, Indian

Ndídlídii

Your browser does not support the audio tag. mp3 format

(a.k.a.

Oryzopsis hymenoides

,

Stipa hymenoides

)
Indian ricegrass is a cool season, native bunchgrass with many tightly rolled, slender leaves growing from the base of the bunch. The nutritious seeds of Indian ricegrass have a long history as a staple food.
Indian ricegrass is highly palatable to livestock and wildlife. It is a preferred feed for cattle, horses, and elk in all seasons. It is considered a preferred feed for sheep, deer, and antelope in spring, and a desirable feed for sheep, deer, and antelope in late fall and winter. It reaches its peak production from mid-June through mid-July. It holds its nutrient value well at maturity.
Indian ricegrass is very winter hardy and has a broad climatic adaptation. It can be found at elevations from 2,000 to 10,000 feet. It grows best in areas with average annual precipitation of 8 inches to 14 inches.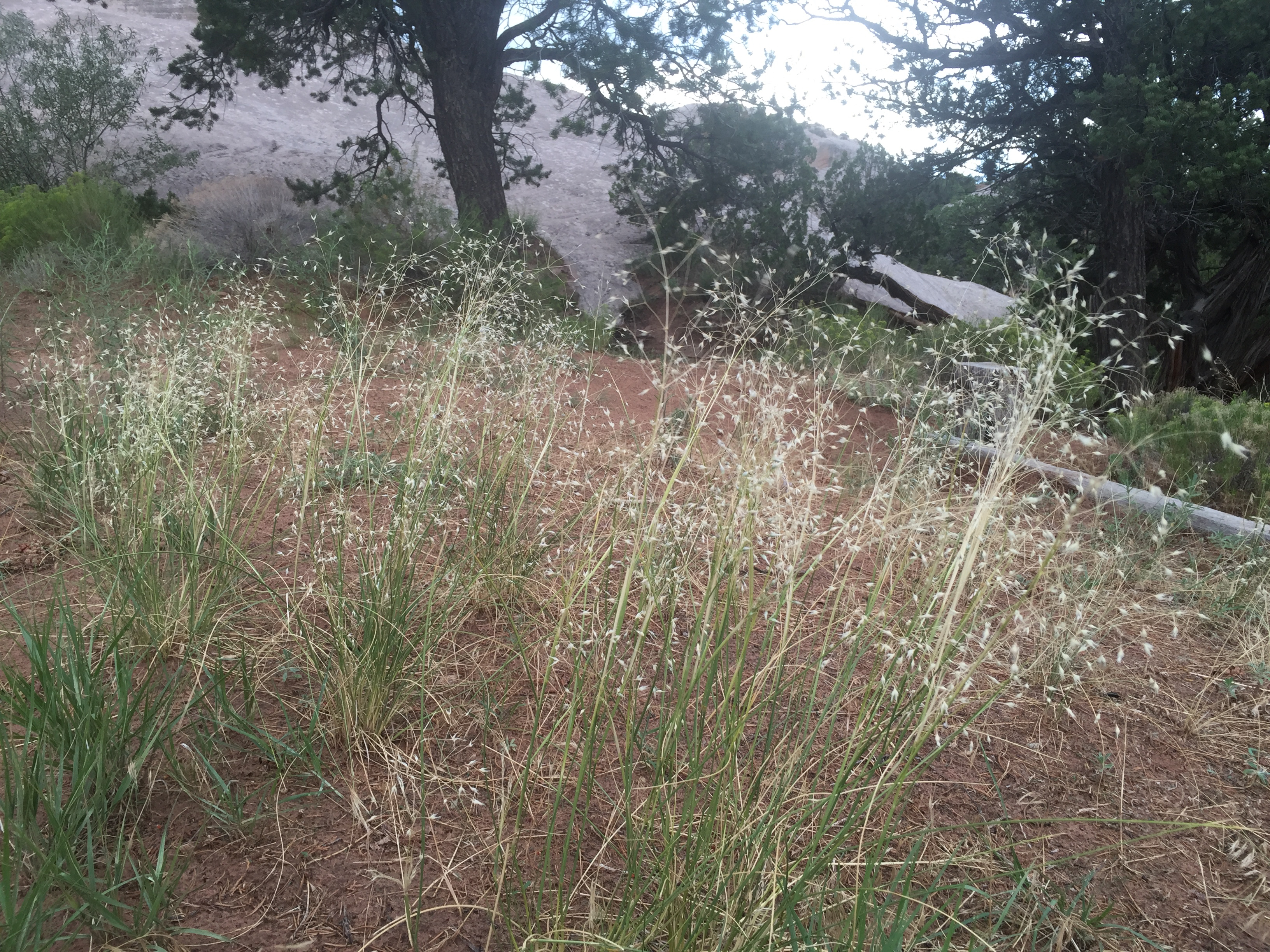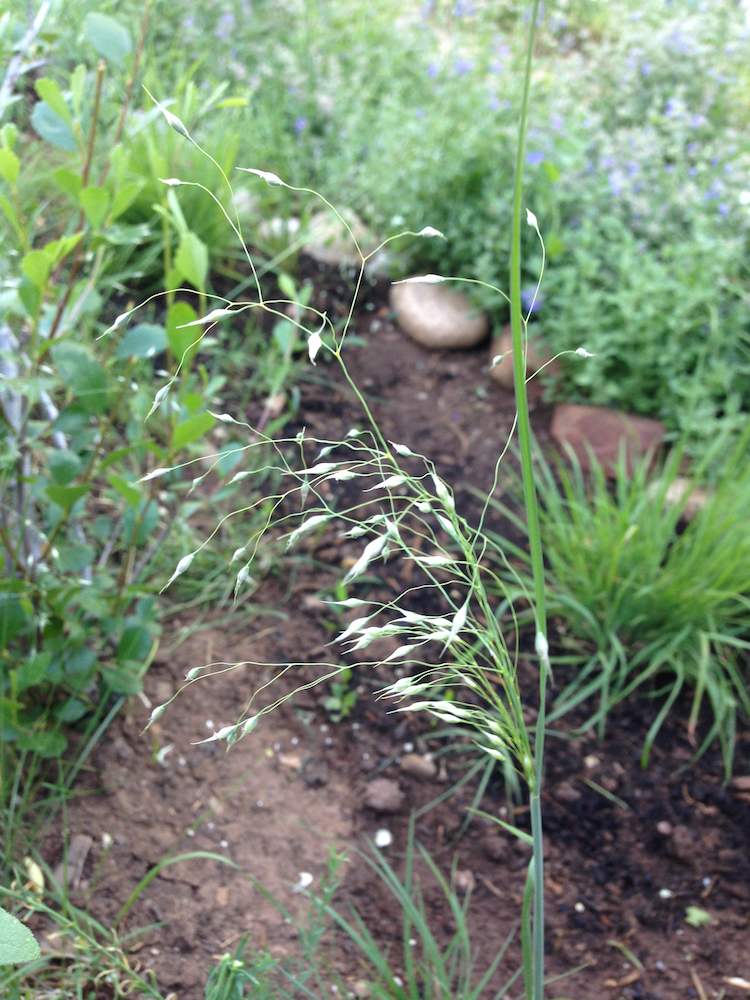 Scientific Name

Achnatherum hymenoides

Plant Type

Grass / Grasslike

Growing Season

Cool Season

Stem Placement

Basal

Habitat

Grasslands

Good livestock and wildlife forage

For definitions, see the glossary.