Selected Plants of Navajo Rangelands
Take care of our Navajo Rangelands
Arrowgrass

Tł'ohk'aa'í

Your browser does not support the audio tag. mp3 format
(a.k.a. seaside arrowgrass)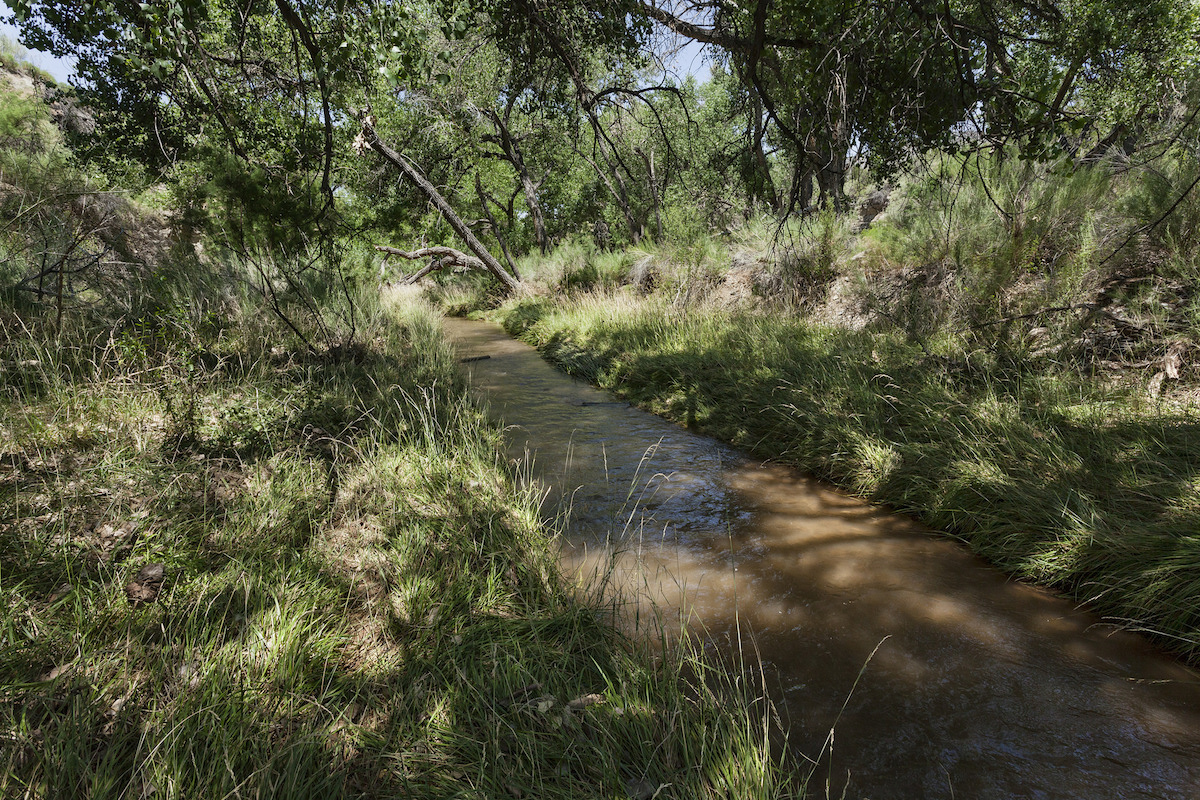 Arrowgrass is a wandlike, herbaceous wetland plant 12 to 40 inches tall with rhizomes. It is a grasslike plant in the Juncaginaceae family. Reproduction is from rhizomes and seed. Growth starts in early spring, and flowering occurs June through August. Flowers are green and spaced along a spikelike raceme. Fruits are almost cylindrical, up to ¼ inch long and fall from the plant at maturity. Leaves are linear, 3 to 8 inches long, narrow, and flattened or channeled.
Arrowgrass can be found in wet alkaline lowlands, and in meadows and swamps at elevations from 4,200 to 8,800 feet. It is occasionally confused with rushes because it occurs in habitats often dominated by them.
It contains hydrocyanic acid, especially when drought- or frost-stressed, which makes it highly toxic to livestock, even in amounts less than ¼ pound. It is a common component of wet meadows that are cut for hay. Arrowgrass in cured hay has been reported to cause poisoning in young animals.
*Description based on Utah State University Range Plants of Utah.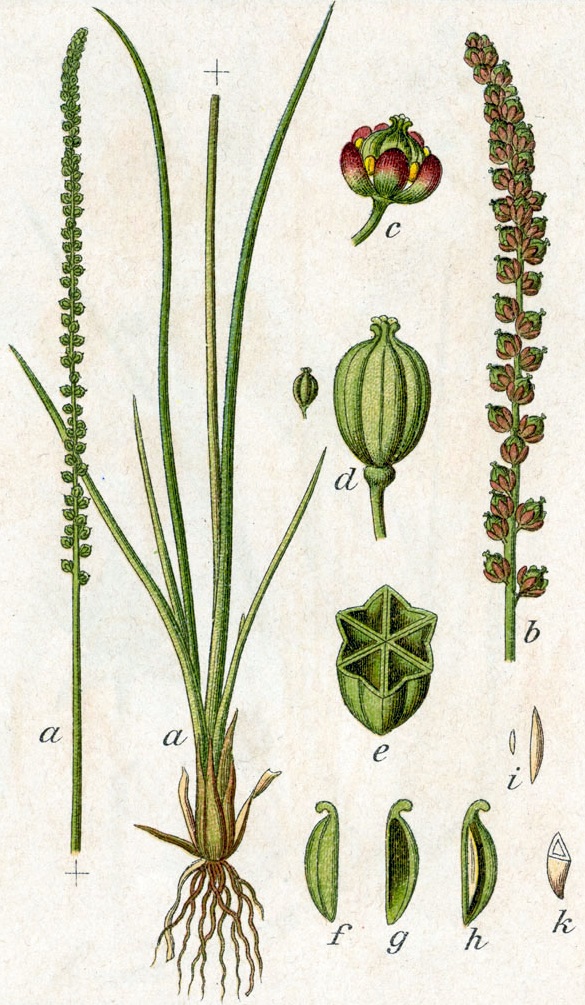 Scientific Name

Triglochin maritima

Plant Type

Grass / Grasslike

Growing Season

Warm Season

Habitat

Grasslands
For definitions, see the glossary.
Copyright 2018 New Mexico State University. Individual photographers retain all rights to their images. Partially funded by the Western Sustainable Agriculture Research and Education Program (westernsare.org; 435.797.2257), project EW15-023. Programs and projects supported by Western SARE are equally open to all people. NMSU is an equal opportunity/affirmative action educator and employer..
NMSU does not discriminate on the basis of age, ancestry, color, disability, gender identity, genetic information, national origin, race, religion, retaliation, serious medical condition, sex (including pregnancy), sexual orientation, spousal affiliation or protected veteran status in its programs and activities as required by equal opportunity/affirmative action regulations and laws and university policy and rules. For more information please read the NMSU Notice of Non-discrimination (opens in new window).