Selected Plants of Navajo Rangelands
Take care of our Navajo Rangelands
Cliffrose

Awééts'áál

Your browser does not support the audio tag. mp3 format

(a.k.a.

Cowania neomexicana

)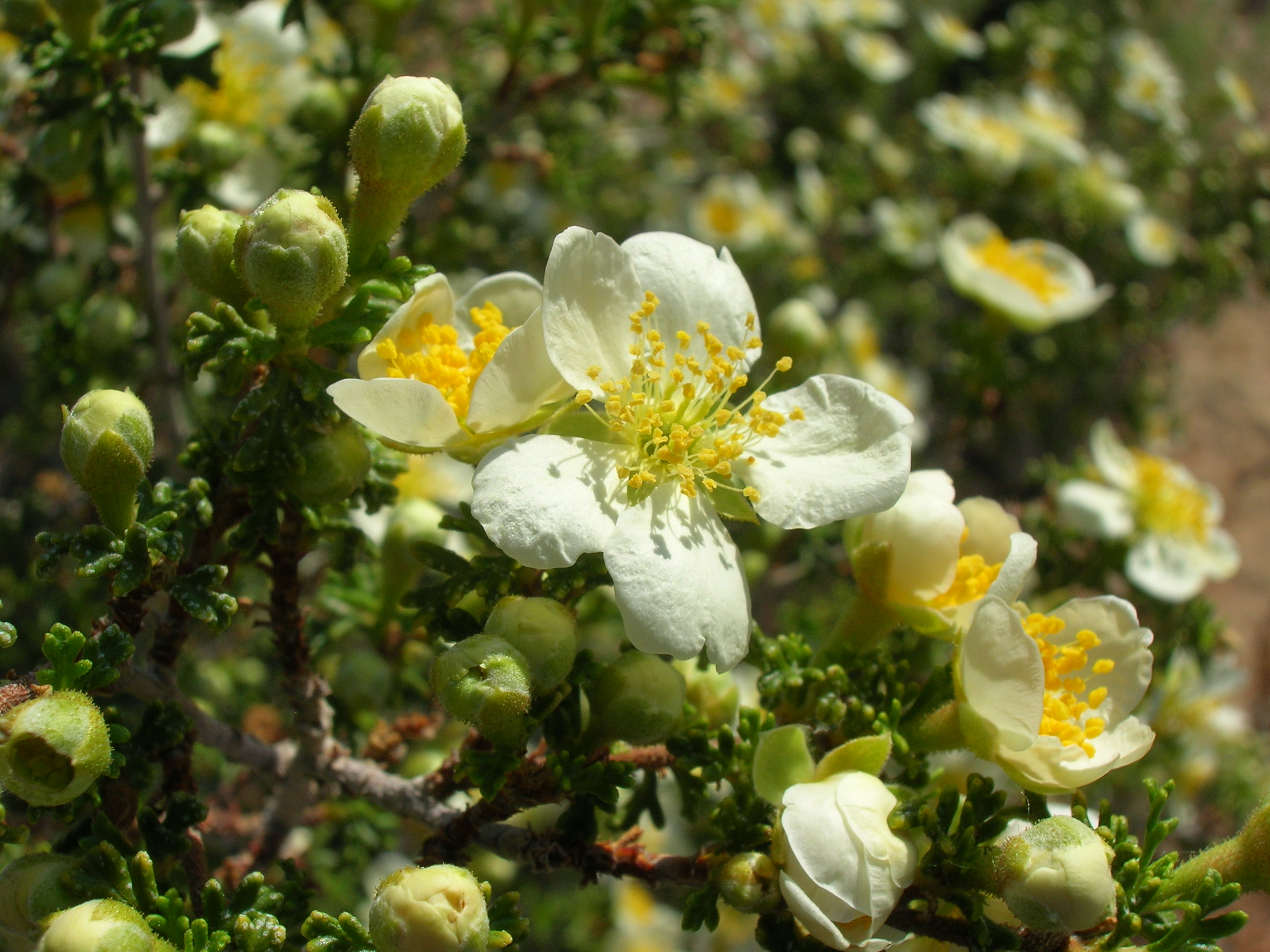 Cliffrose is found on cliffs, hillsides, mesas, and in washes, usually on the hot and dry south and west aspects, at elevations from 2,500 to 8,500 feet. This shrub or small tree is drought resistant, and mature plants are fairly shade tolerant.
Livestock may use it only lightly in spring and summer if deciduous browse species are available. It is an important browse species for mule deer, elk, pronghorn, desert bighorn sheep, livestock, and game birds. It also provides habitat for songbirds. It flowers April to June, and fruits mature September to October. It reproduces from seed, and rarely from sprouting. The flowers are cream to yellow in color.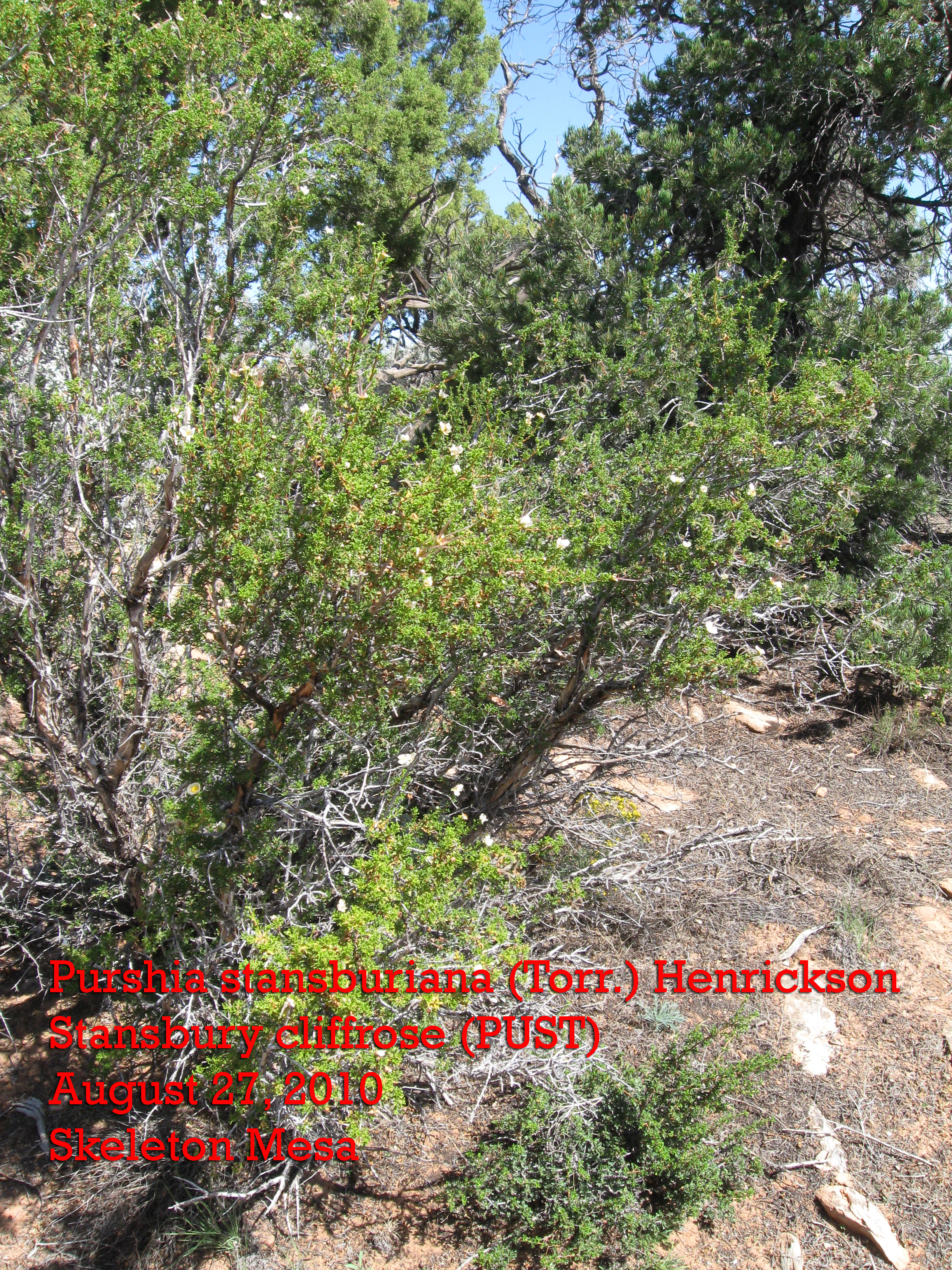 Scientific Name

Purshia mexicana

Plant Type

Brush

Growing Season

Warm Season

Stem Placement

Alternate

Habitats

Piņon-Juniper Woodland
Brushlands
Wastelands

Flower Colors

For definitions, see the glossary.
Copyright 2018 New Mexico State University. Individual photographers retain all rights to their images. Partially funded by the Western Sustainable Agriculture Research and Education Program (westernsare.org; 435.797.2257), project EW15-023. Programs and projects supported by Western SARE are equally open to all people. NMSU is an equal opportunity/affirmative action educator and employer..
NMSU does not discriminate on the basis of age, ancestry, color, disability, gender identity, genetic information, national origin, race, religion, retaliation, serious medical condition, sex (including pregnancy), sexual orientation, spousal affiliation or protected veteran status in its programs and activities as required by equal opportunity/affirmative action regulations and laws and university policy and rules. For more information please read the NMSU Notice of Non-discrimination (opens in new window).