Selected Plants of Navajo Rangelands
Take care of our Navajo Rangelands
Thistle, Canada

Azéé hakaní yázhí

Your browser does not support the audio tag. mp3 format
Canada thistle is a non-native, invasive, perennial plant that can be very difficult to kill. Its roots spread aggressively and form dense colonies on roadsides, crop fields, pastures, and rangelands, generally on disturbed ground. It emerges from its root system (or from seed) in the spring and forms rosettes. Flowers occur in groups of one to five, varying in color from white to purple. Individual flowers are about half an inch in diameter. Leaves are bright green and shiny with a hairy undersurface. Canada thistle prefers moist soil but can be found in a variety of soil types, at elevations up to 12,000 feet. Seeds survive in the soil up to 20 years, so it is wise to treat new infestations (with grazing, mowing and/or chemical control) before plants set seed. Pulling up or tilling Canada thistle spreads root fragments that can form new plants. Prevention, by maintaining healthy pastures, riparian areas, and rangelands, is the best control.
Cattle, goats, and sheep will graze on Canada thistle when plants are young.
Species of thistle on the Navajo Endangered Species List:
Cirsium rydbergii

, Rydberg's thistle (Group 4 Navajo Endangered Species List)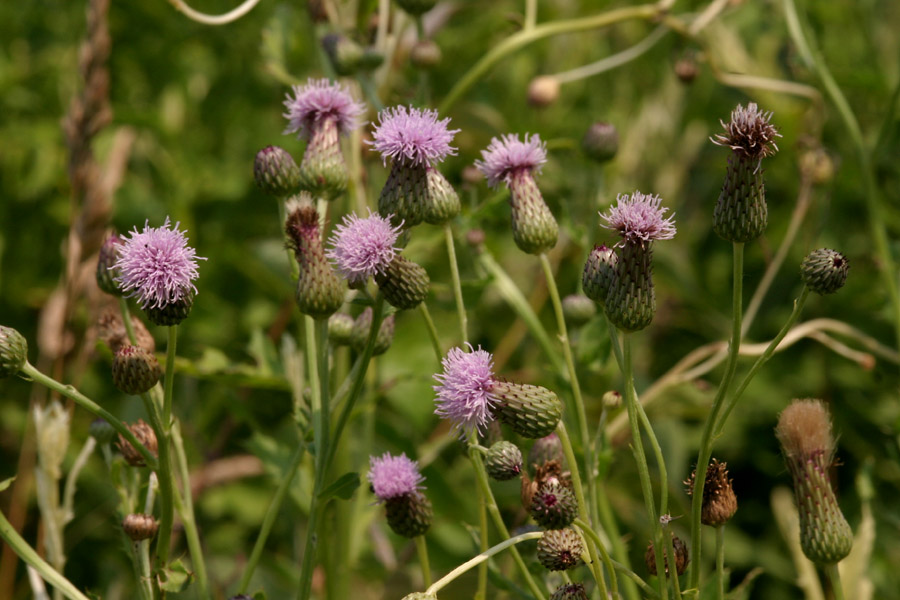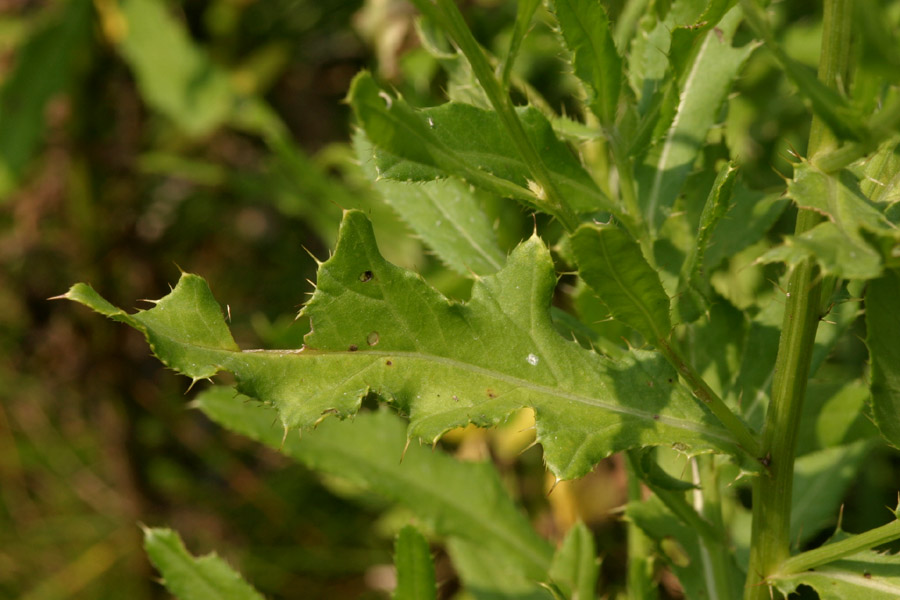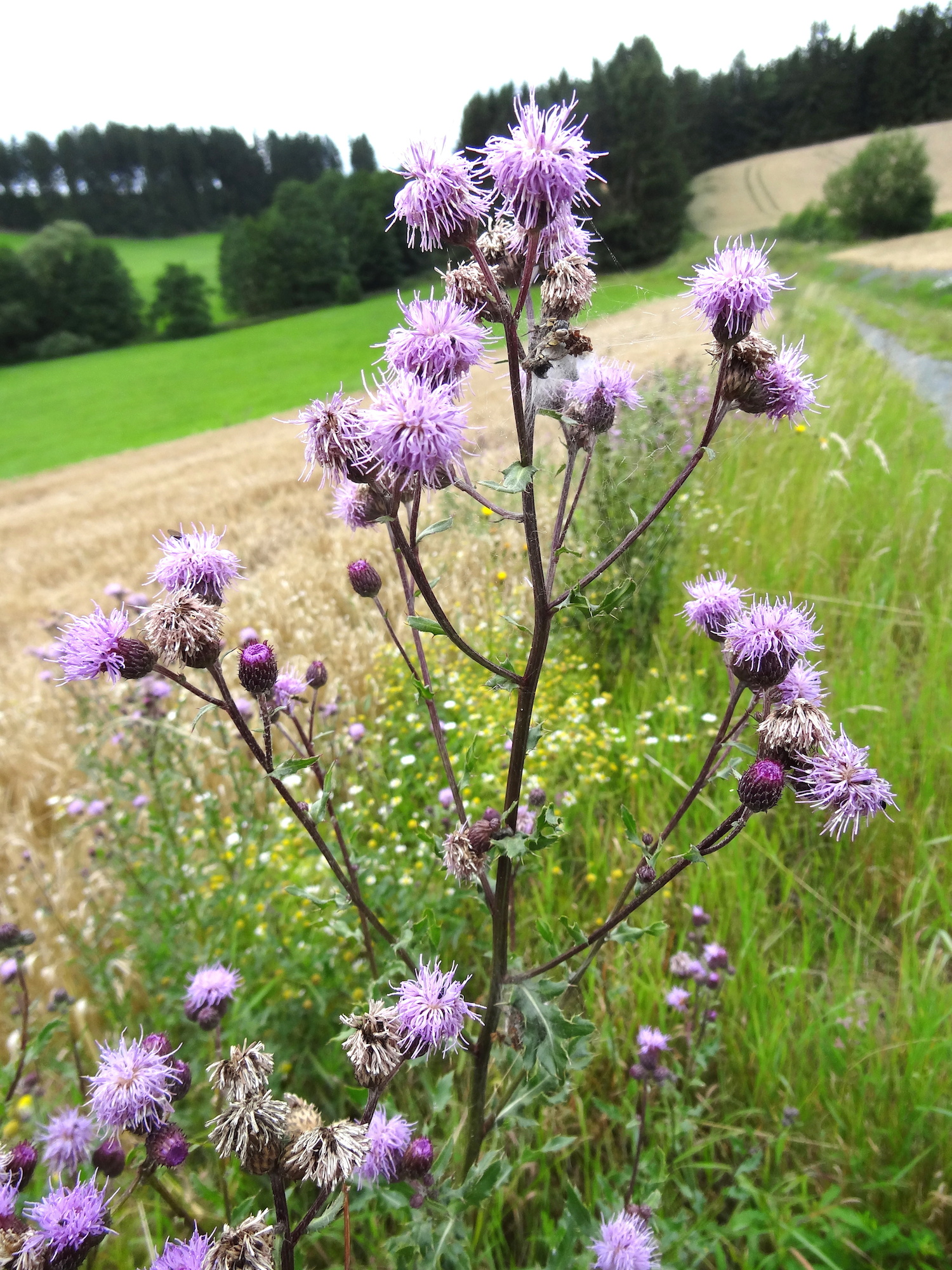 Scientific Name

Cirsium arvense

Plant Type

Forb

Growing Season

Warm Season

Stem Placement

Alternate

Habitats

Piņon-Juniper Woodland
Ponderosa Pine / Mixed Conifer
Brushlands
Grasslands

Flower Color

Blue / Purple
For definitions, see the glossary.
Copyright 2018 New Mexico State University. Individual photographers retain all rights to their images. Partially funded by the Western Sustainable Agriculture Research and Education Program (westernsare.org; 435.797.2257), project EW15-023. Programs and projects supported by Western SARE are equally open to all people. NMSU is an equal opportunity/affirmative action educator and employer..
NMSU does not discriminate on the basis of age, ancestry, color, disability, gender identity, genetic information, national origin, race, religion, retaliation, serious medical condition, sex (including pregnancy), sexual orientation, spousal affiliation or protected veteran status in its programs and activities as required by equal opportunity/affirmative action regulations and laws and university policy and rules. For more information please read the NMSU Notice of Non-discrimination (opens in new window).