Selected Plants of Navajo Rangelands
Take care of our Navajo Rangelands
Horsetail

Ch'ilabe'éts'óóz

Your browser does not support the audio tag. mp3 format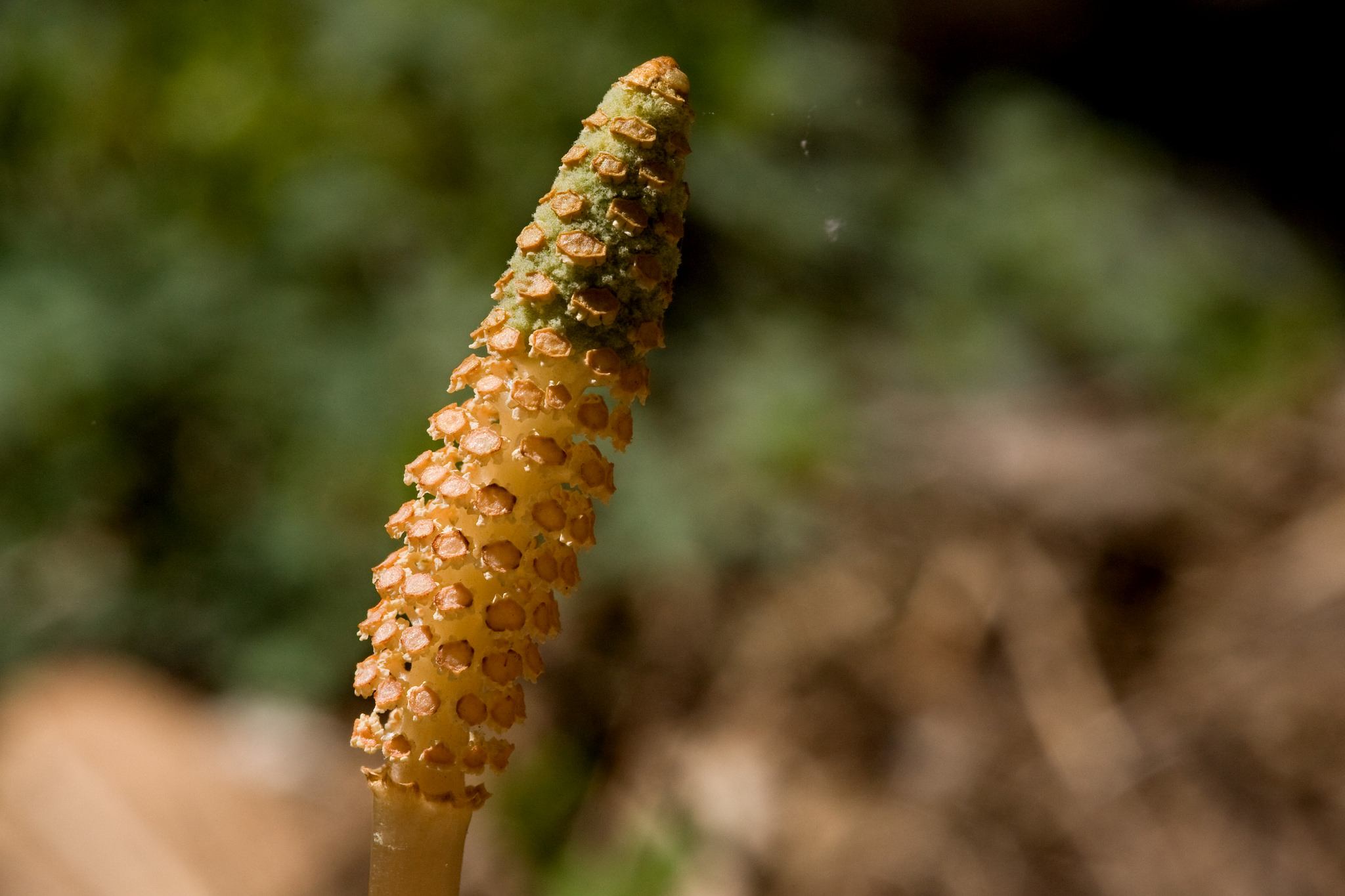 Horsetail has aerial, jointed stems, which occur in two different forms: A single, simple, cone-bearing stem grows in early spring, and a vegetative, non fertile stem grows after the first. This second stem has many whorls of slender, green-jointed branches. Roots are tuber-bearing and rhizomatous.Horsetail lacks flowers, but has a single cone, ¾ to 1½ inches long. It reproduces by spores, which look like a light yellow powder. Leaves are small and scale-like, often not green, whorled, and united at the base to form a sheath around the stem.
Horsetail occurs in woods, fields, meadows and swamps, and moist soils alongside streams, rivers, and lakes, and in disturbed areas. It usually occurs on moist sites but can also be found on dry and barren sites such as roadsides, borrow pits, and railway embankments. Horsetail is sensitive to moisture stress; drought conditions result in a reduction in the production of new shoots. Associated species include rushes and sedges.
Horsetail is not an important range forage for livestock, and excessive amounts (more than 20%) in hay can cause scours, paralysis, and death in horses. Usually animals avoid the plant.
Horsetail has been used as a cough medicine for horses and as a diuretic tea. It has been made into dyes for clothing. The stems of the plant can be used for scouring and polishing. The young shoots can be eaten either cooked or raw.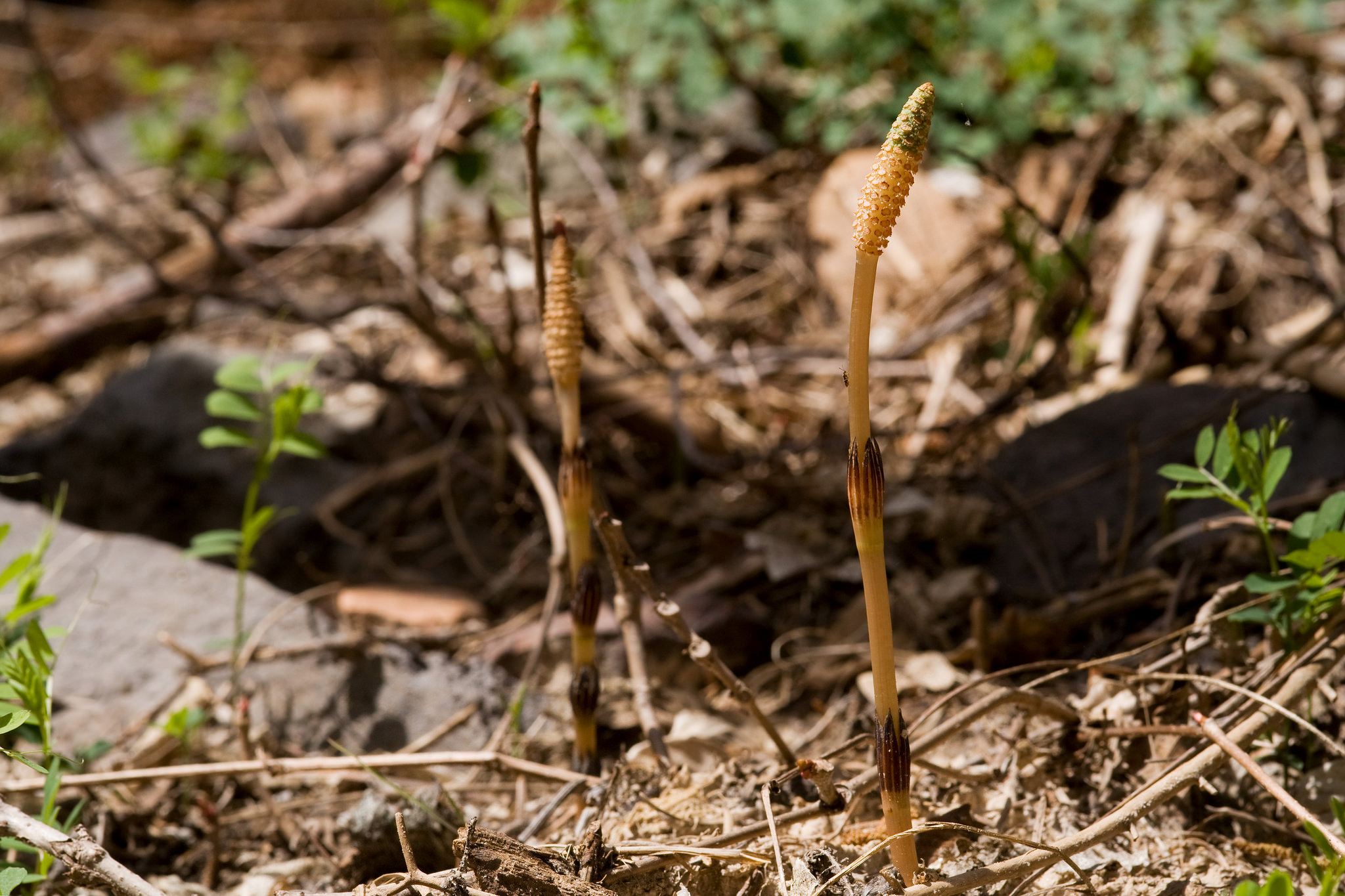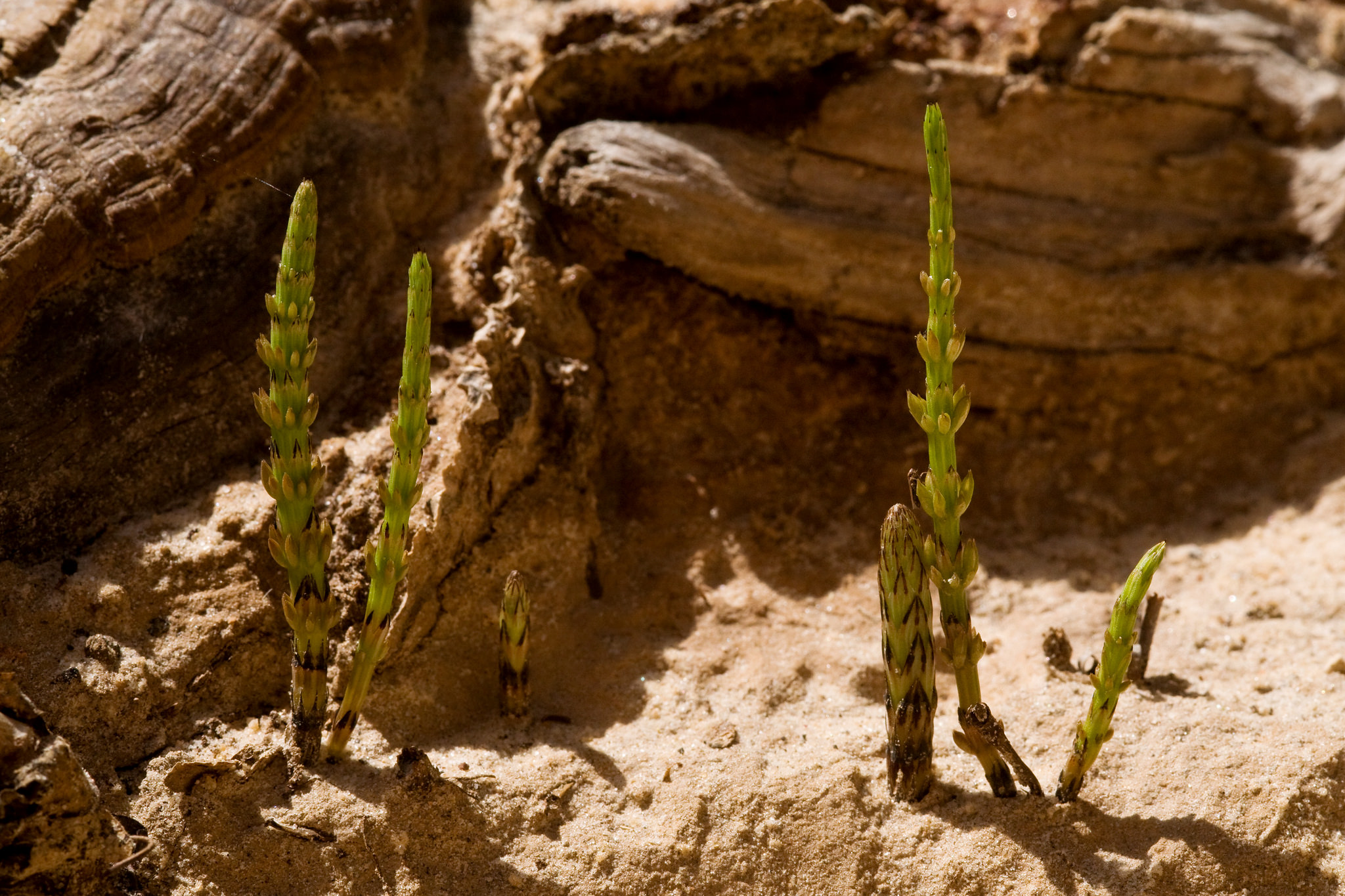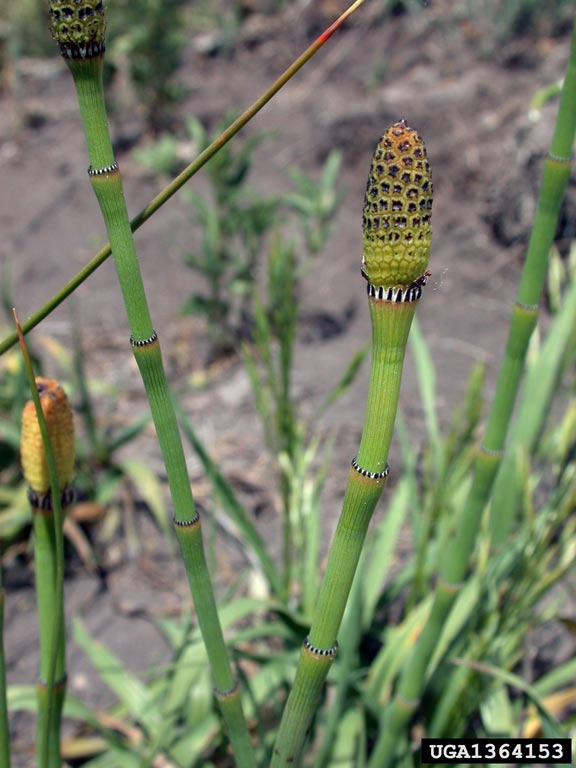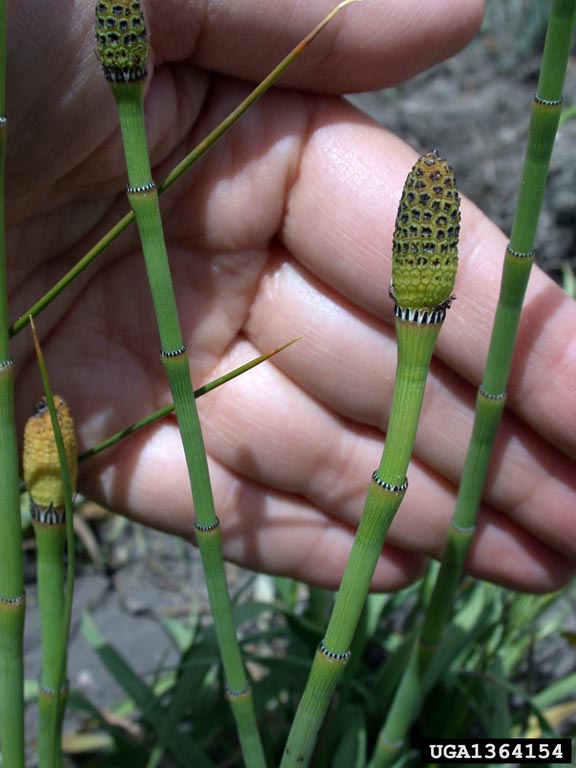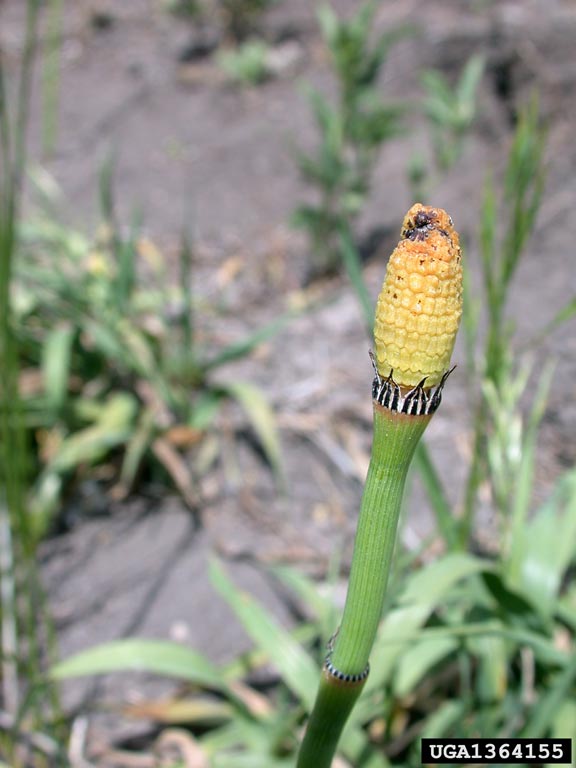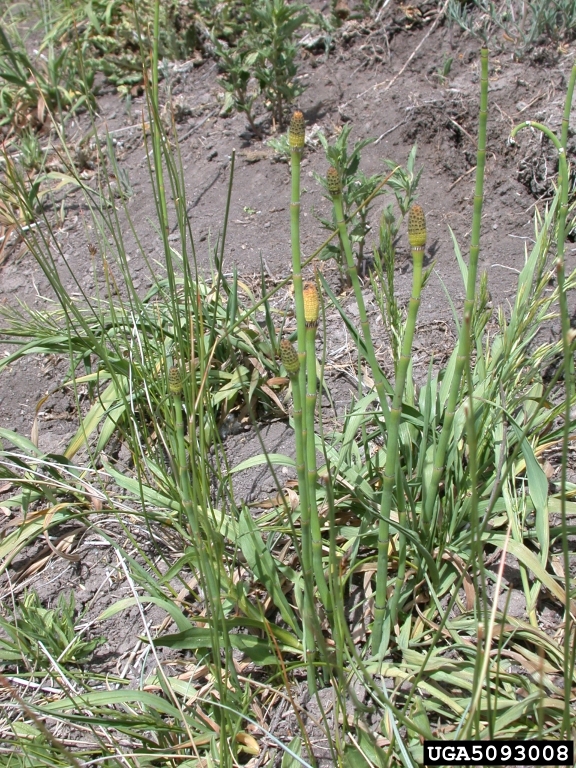 Scientific Name

Equisetum arvense

Plant Type

Other

Growing Season

Cool Season

Stem Placement

Whorled

Habitats

For definitions, see the glossary.
Copyright 2018 New Mexico State University. Individual photographers retain all rights to their images. Partially funded by the Western Sustainable Agriculture Research and Education Program (westernsare.org; 435.797.2257), project EW15-023. Programs and projects supported by Western SARE are equally open to all people. NMSU is an equal opportunity/affirmative action educator and employer..
NMSU does not discriminate on the basis of age, ancestry, color, disability, gender identity, genetic information, national origin, race, religion, retaliation, serious medical condition, sex (including pregnancy), sexual orientation, spousal affiliation or protected veteran status in its programs and activities as required by equal opportunity/affirmative action regulations and laws and university policy and rules. For more information please read the NMSU Notice of Non-discrimination (opens in new window).