Selected Plants of Navajo Rangelands
Take care of our Navajo Rangelands
Blackbrush

Ch'ilłizhiní

Your browser does not support the audio tag. mp3 format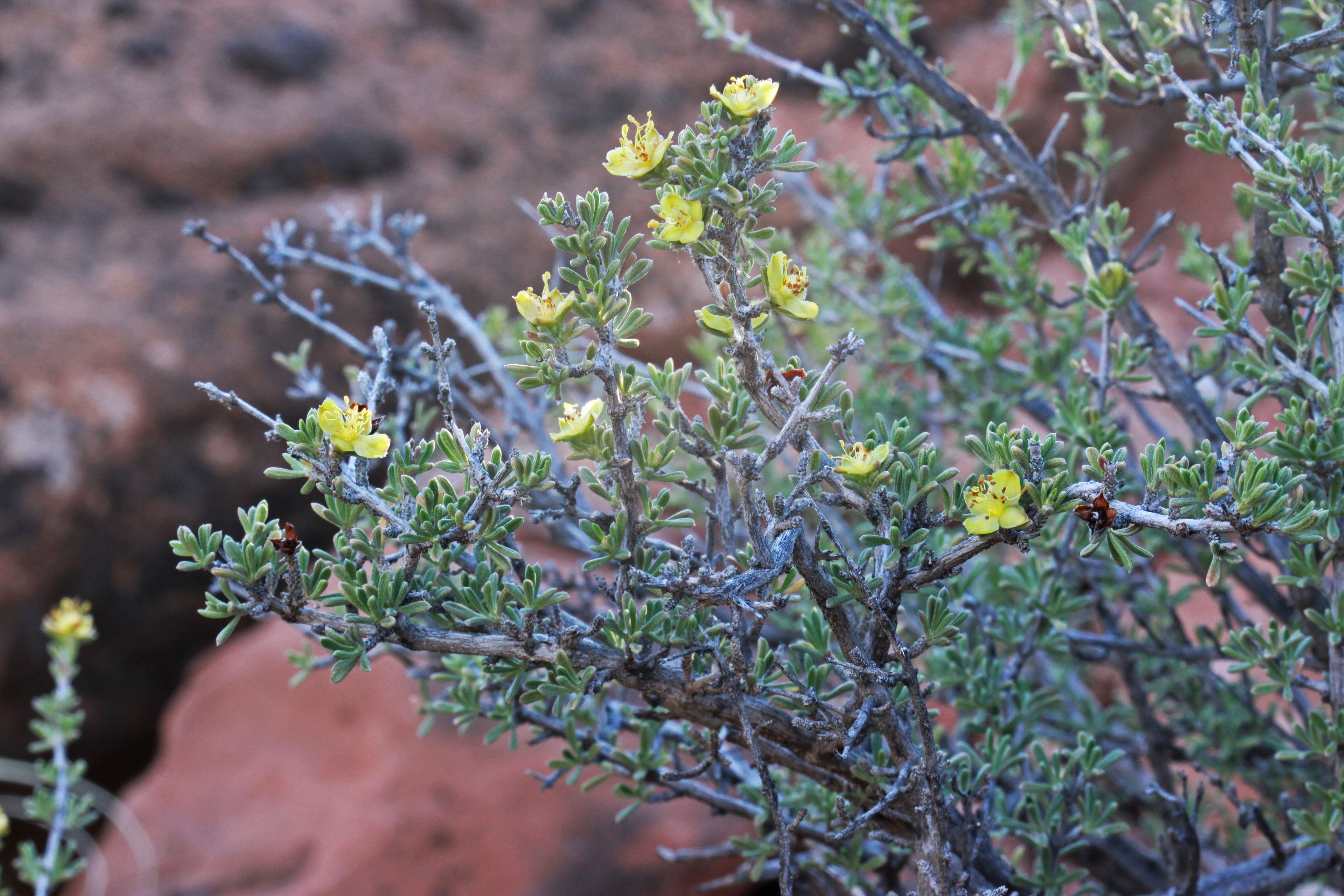 Blackbrush, an aromatic shrub growing from 1 to 6 feet tall, forms nearly pure stands on large areas. Blackbrush occurs primarily in the transition zone between the Mojave and Great Basin deserts and on the western border of the Sonoran Desert, forming a band from southeastern California to southwestern Colorado. It also occurs along the borders between Nevada, Utah, and Arizona, predominantly along the Colorado and San Juan river drainages in southeastern Utah and in adjacent drainages in the Mojave and Great Basin transition.
The plants are densely branched and spiny, but are browsed by goats and sheep. Its branches are opposite, short and rigid, becoming spiny with age. It flowers March to May and reproduces from seeds. The flowers are bell-shaped and generally yellow with bits of reddish-brown. The fruits contain only one seed, which has a feathery tuft. Fruit and seed formation occur only in years of good to abundant precipitation. Blackbrush can grow in very shallow soils, and it therefore has a shallow root system. One of its dispersal mechanisms is rodents. It is common to find burrows near these plants.
*Description based on Utah State University Range Plants of Utah description.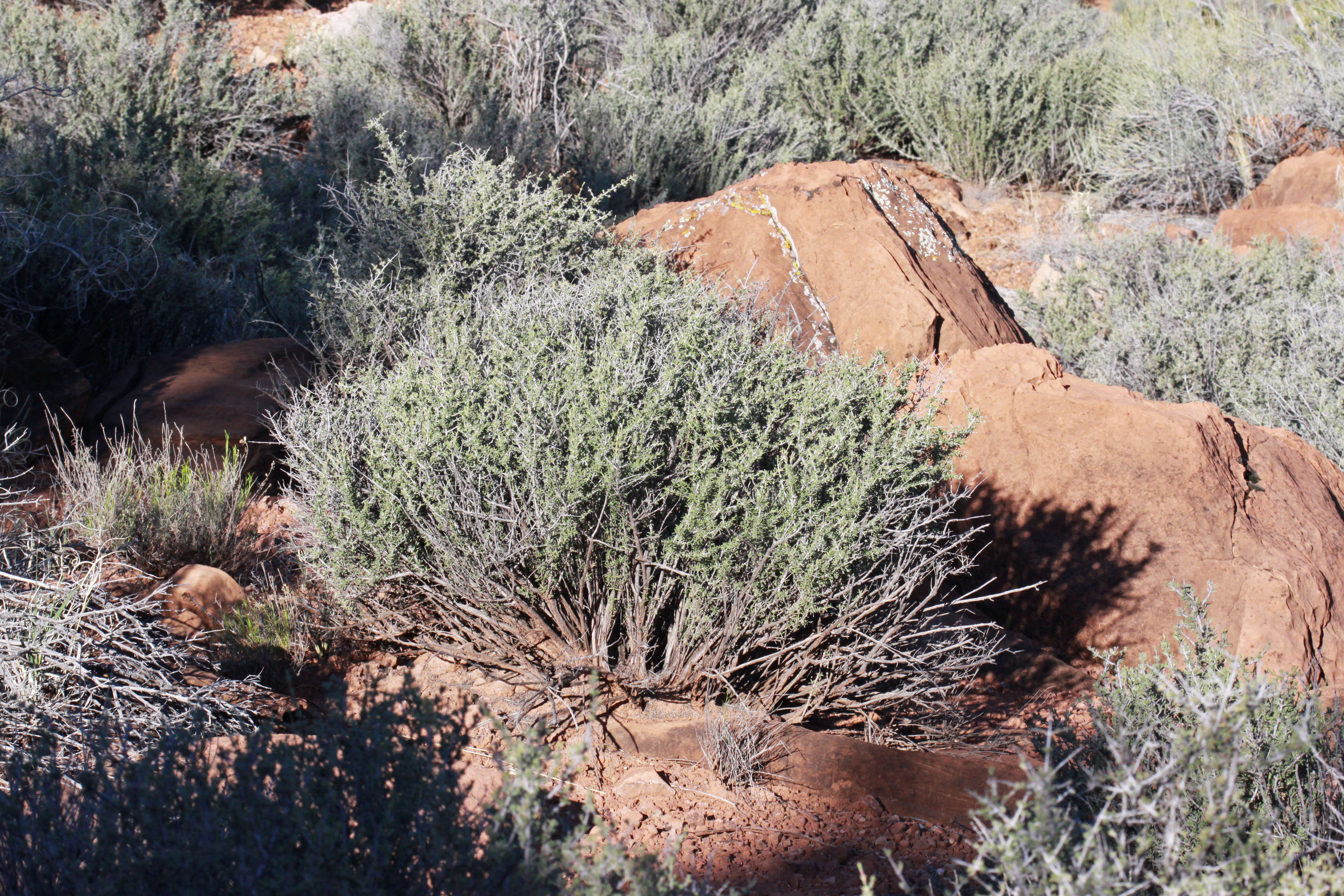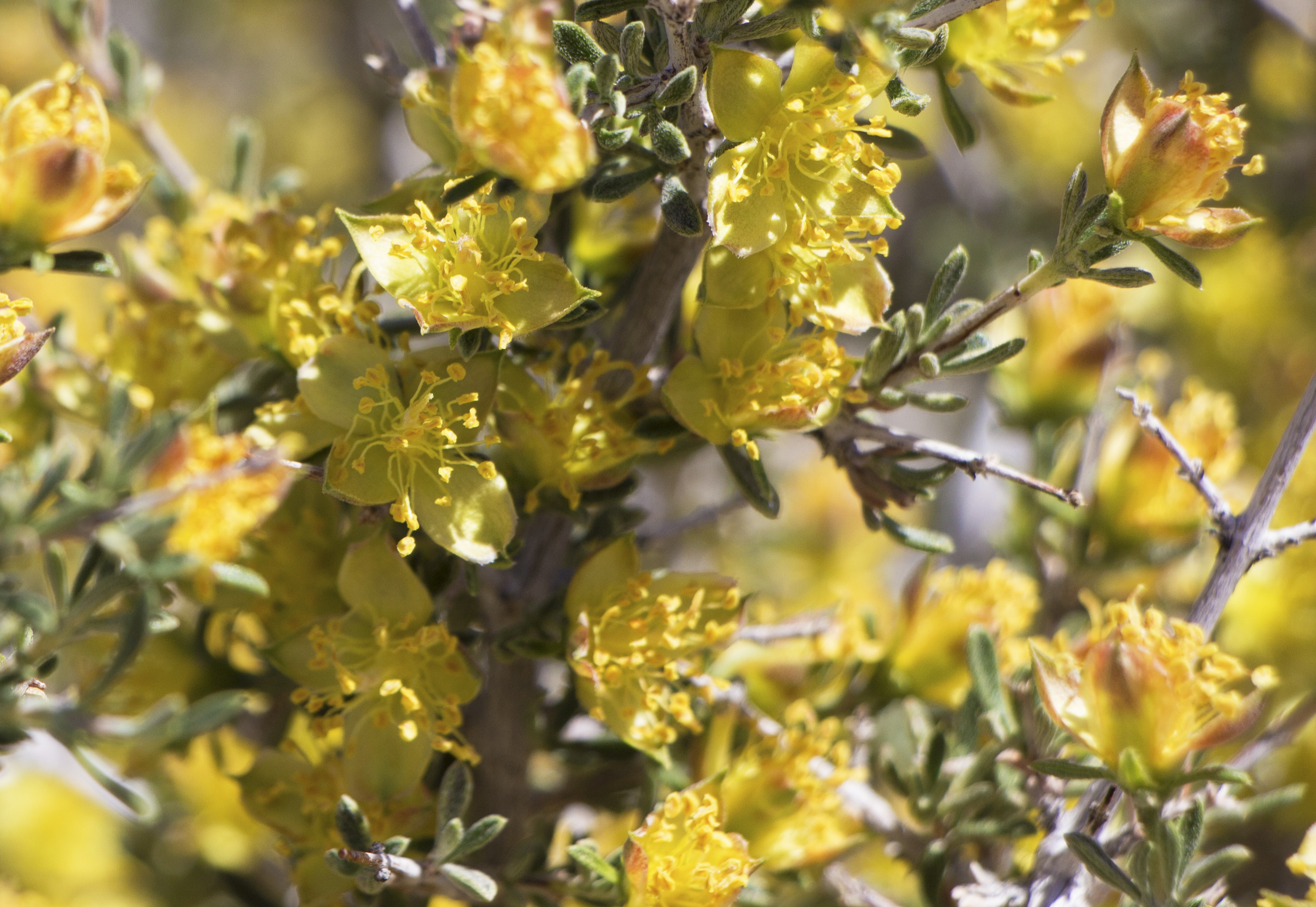 Scientific Name

Coleogyne ramosissima

Plant Type

Brush

Growing Season

Warm Season

Habitats

Piņon-Juniper Woodland
Brushlands

Flower Color

Yellow