Selected Plants of Navajo Rangelands
Take care of our Navajo Rangelands
Three-awns, perennial

Azéé'iilwo'iiyázhí

Your browser does not support the audio tag. mp3 format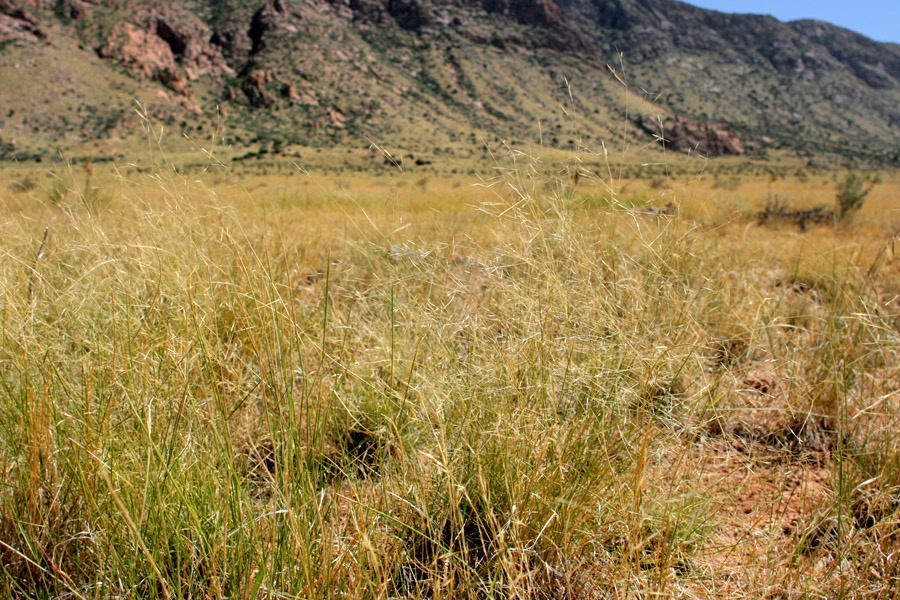 Three-awns are bunchgrasses that occur in both annual and perennial forms and have three awns on each floret. On Navajo rangelands, the most common perennial three-awn is purple three-awn (Aristida purpurea). Three-awns grow in wastelands and brushlands and are not considered valuable forage species, though they do provide some habitat for birds and other small animals. The awns can tend to catch in the wool or irritate the skin, mouths, or nostrils of livestock.
Many-branched toward the base of the clump, purple three-awn grows to a height of 8 to 16 inches. The leaves are narrow and roll inward. The florets and awns of the inflorescences spread outward, creating a brushy appearance. The florets turn purplish-red.
Three-awn does well on rocky or sandy soils. Presence of the grass may indicate an overgrazed range, but it may also indicate a dry, well-drained soil. It is often found with sagebrush, cheatgrass, needle-and-threadgrass, western wheatgrass, and blue grama. Purple three-awn increases under heavy grazing because it is less palatable than associated grasses. It has excellent drought resistance.
The palatability of this species when green is low to moderate for all livestock. The grass has little value when dry. Although growth begins in the late spring, little forage is produced until the summer rains.
Areas of deep soil supporting extensive stands of red three-awn can be improved through light, winter, or deferred grazing.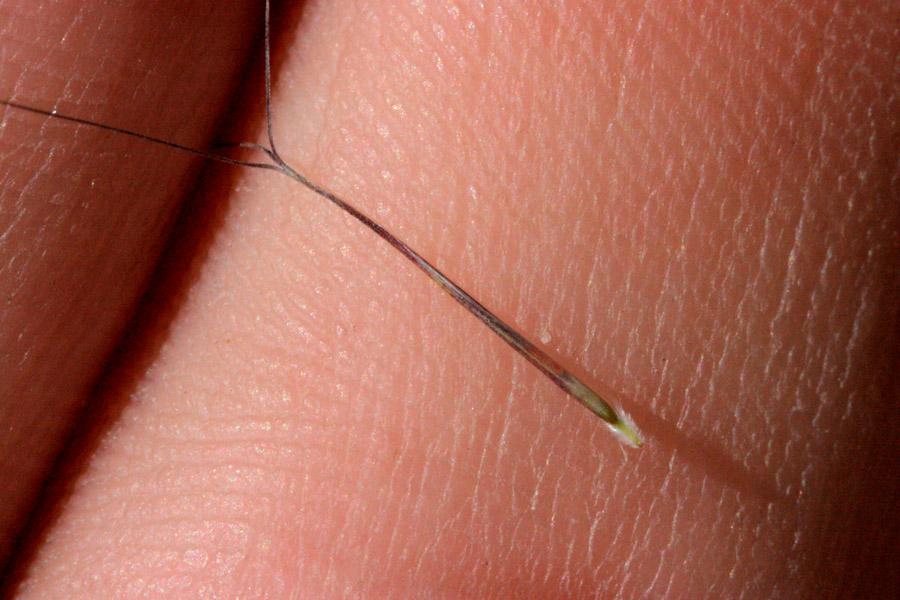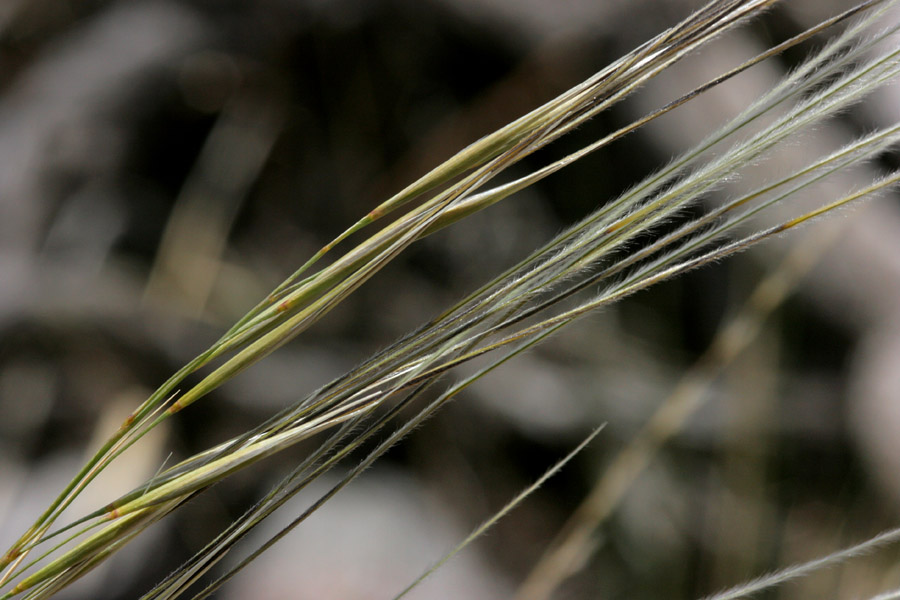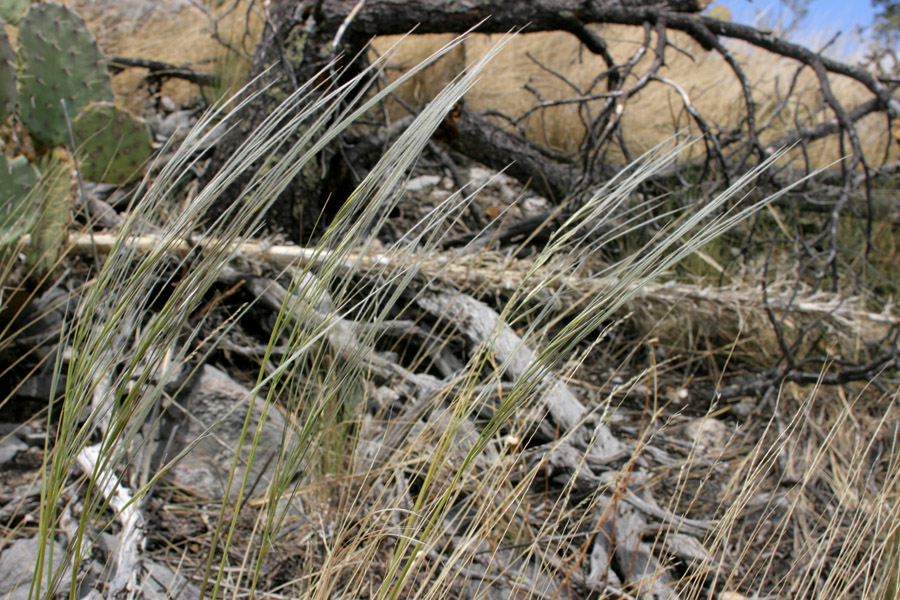 Scientific Name

Aristida spp.

Plant Type

Grass / Grasslike

Growing Season

Warm Season
For definitions, see the glossary.
Copyright 2018 New Mexico State University. Individual photographers retain all rights to their images. Partially funded by the Western Sustainable Agriculture Research and Education Program (westernsare.org; 435.797.2257), project EW15-023. Programs and projects supported by Western SARE are equally open to all people. NMSU is an equal opportunity/affirmative action educator and employer..
NMSU does not discriminate on the basis of age, ancestry, color, disability, gender identity, genetic information, national origin, race, religion, retaliation, serious medical condition, sex (including pregnancy), sexual orientation, spousal affiliation or protected veteran status in its programs and activities as required by equal opportunity/affirmative action regulations and laws and university policy and rules. For more information please read the NMSU Notice of Non-discrimination (opens in new window).