Selected Plants of Navajo Rangelands
Take care of our Navajo Rangelands
Rabbitbrush

Ch'ildiilyésiits'óóz

Your browser does not support the audio tag. mp3 format
(a.k.a. rubber rabbitbrush)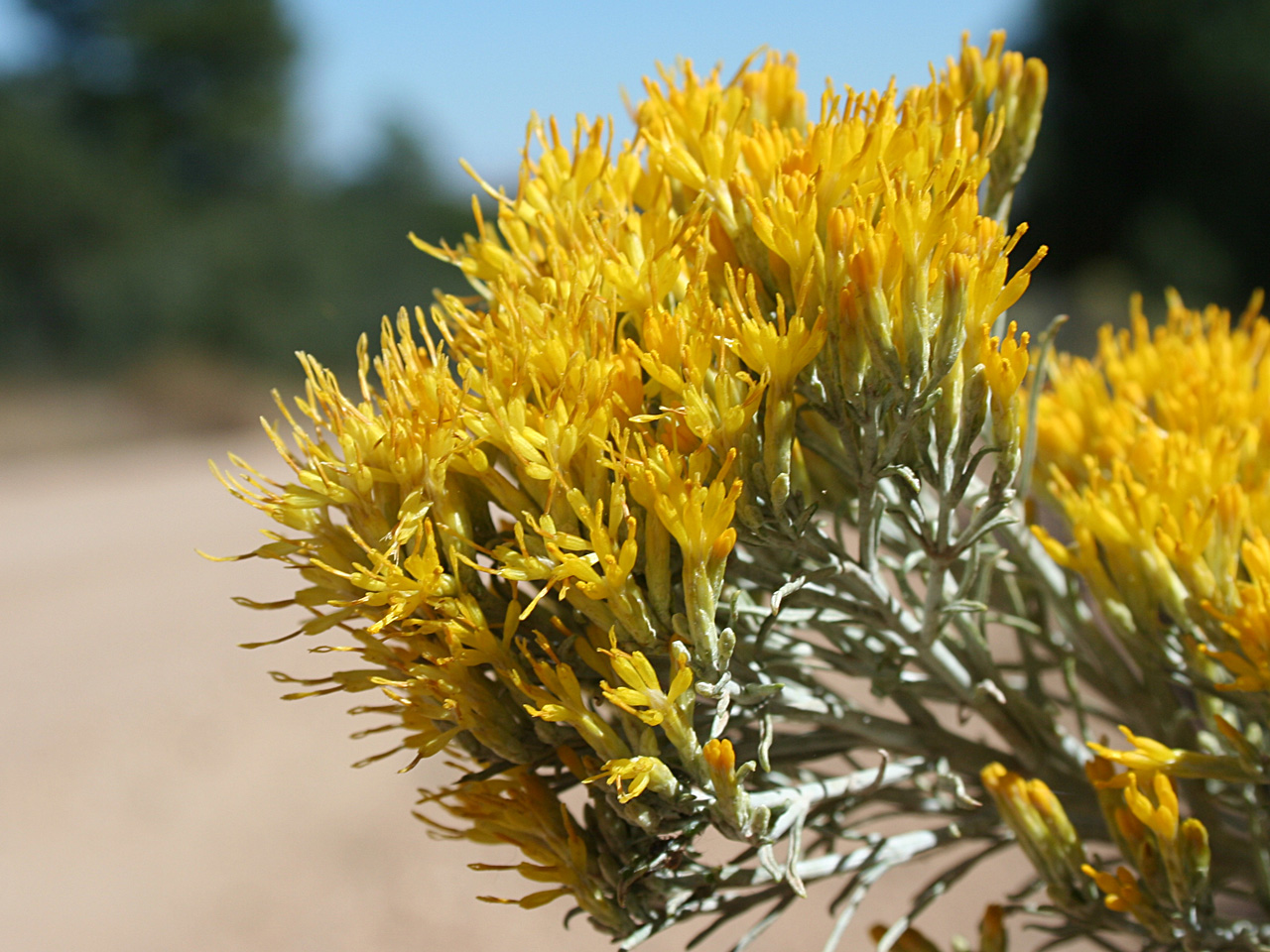 Rabbitbrush is a rounded shrub generally 2 to 5 feet tall. It is often found growing along roadsides.
Livestock generally forage only lightly on this species, and it is considered to be of little value to all classes of livestock. It can be an important browse species for mule deer, pronghorn, and jackrabbits during fall and winter. It also provides cover for mammals and small nesting birds.
Rabbitbrush thrives in poor conditions and can tolerate coarse, alkaline soils. The species is useful in soil stabilization and restoration of disturbed sites. The deep root system establishes quickly, and plants produce large quantities of leaf litter, helping to bring nutrients to the soil surface from the deeper rooting profile. Its yellow flowers bloom from August to October.
It has been used as a yellow dye, to make a medicinal tea, and for chewing gum.
Species of
Ericameria

on the Navajo Endangered Species List:
Ericameria arizonica

, Rydberg's thistle (Group 4 Navajo Endangered Species List)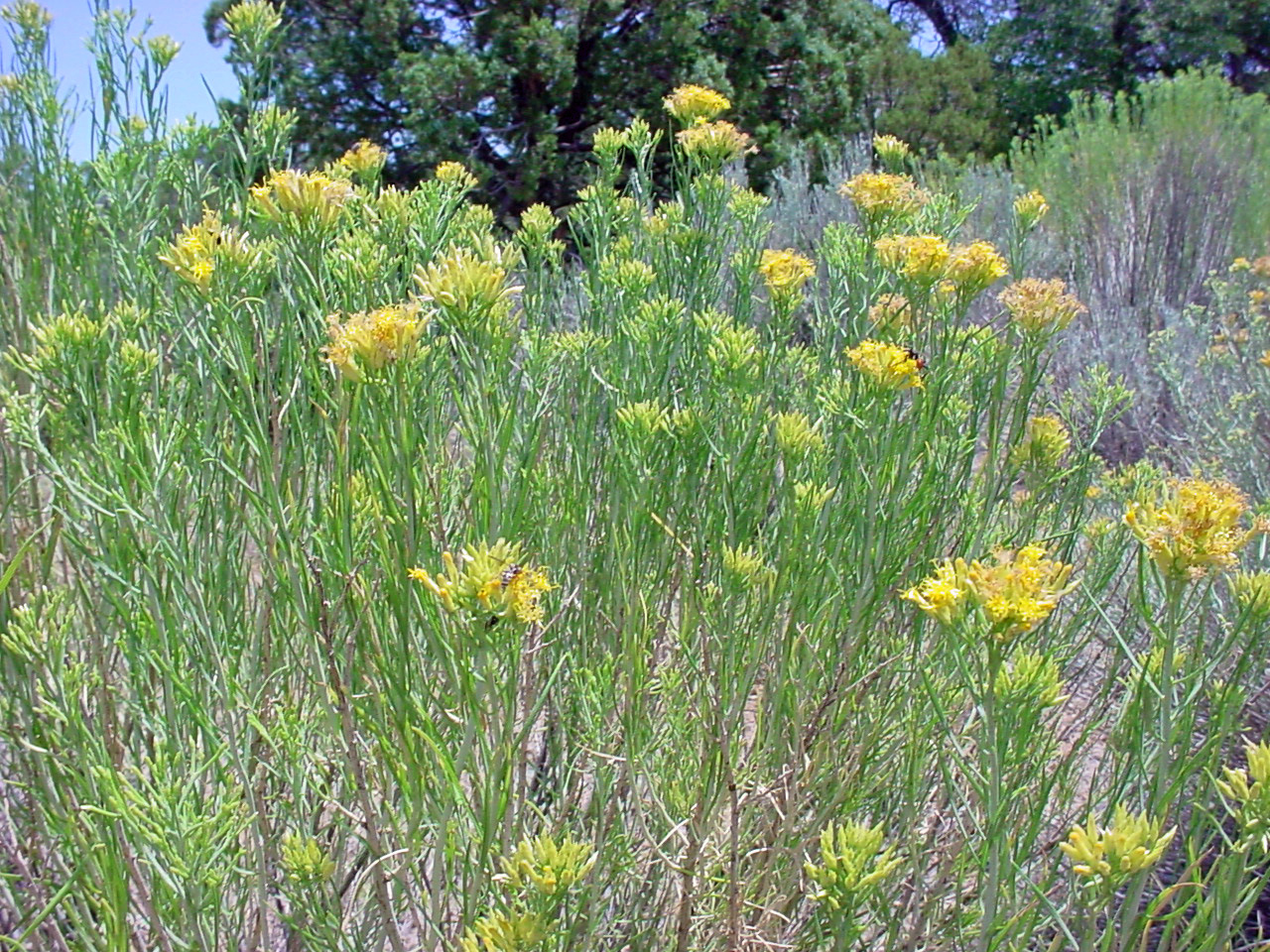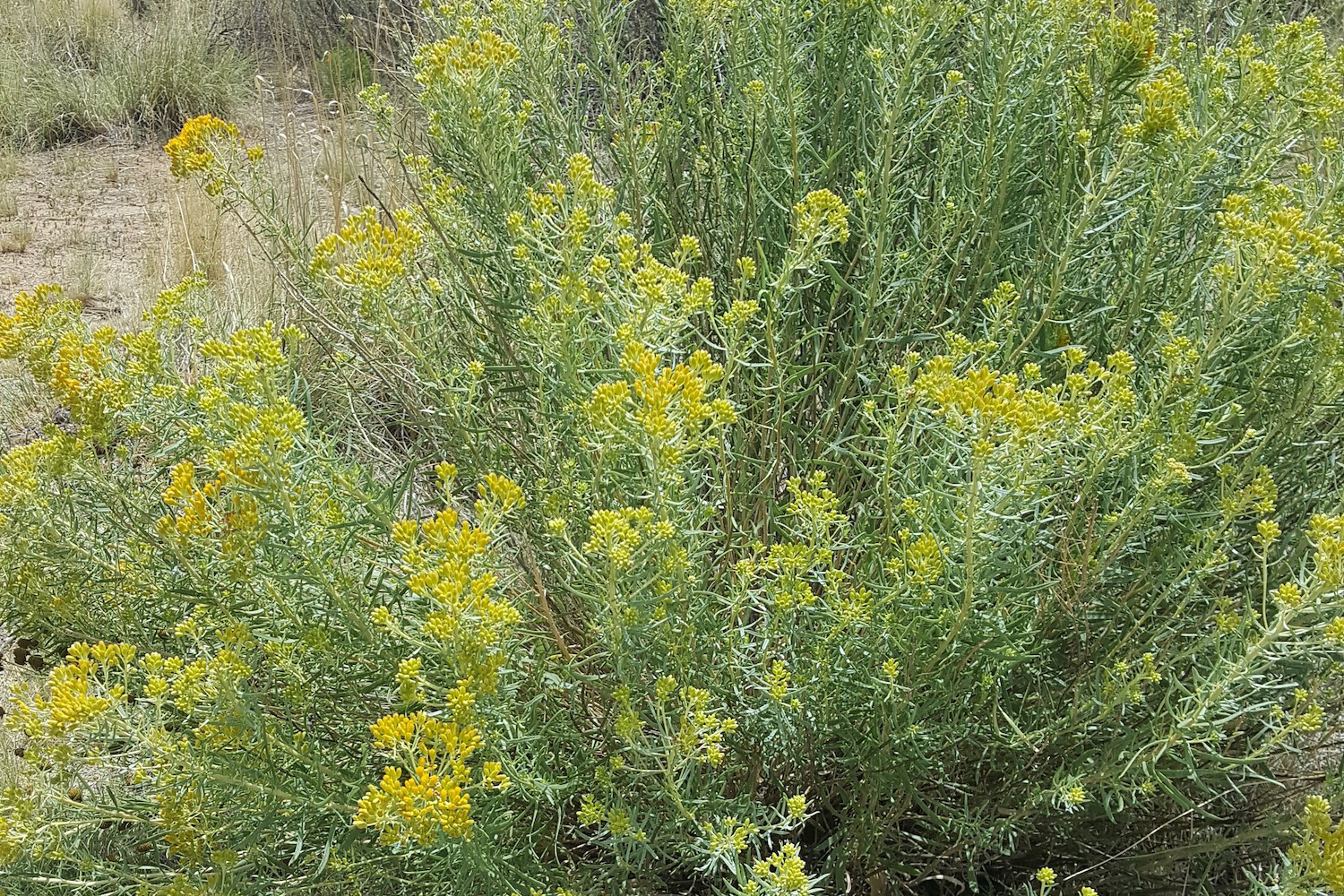 Scientific Name

Ericameria spp.

Plant Type

Brush

Growing Season

Cool Season

Habitat

Brushlands

Flower Color

Yellow

Useful for soil stabilization and restoration

For definitions, see the glossary.