Selected Plants of Navajo Rangelands
Take care of our Navajo Rangelands
Roundleaf buffaloberry

Dibédą́ą́'

Your browser does not support the audio tag. mp3 format
(a.k.a. silverleaf)
Roundleaf buffaloberry is found only in southern Utah and northern Arizona, the area to which it is native. As its name indicates, the foliage is silvery green, and the leaves remain on the small shrub year-round. It provides habitat and fodder for quails and other small animals. The plants are drought tolerant, and can often be found growing on rocky slopes or outcrops.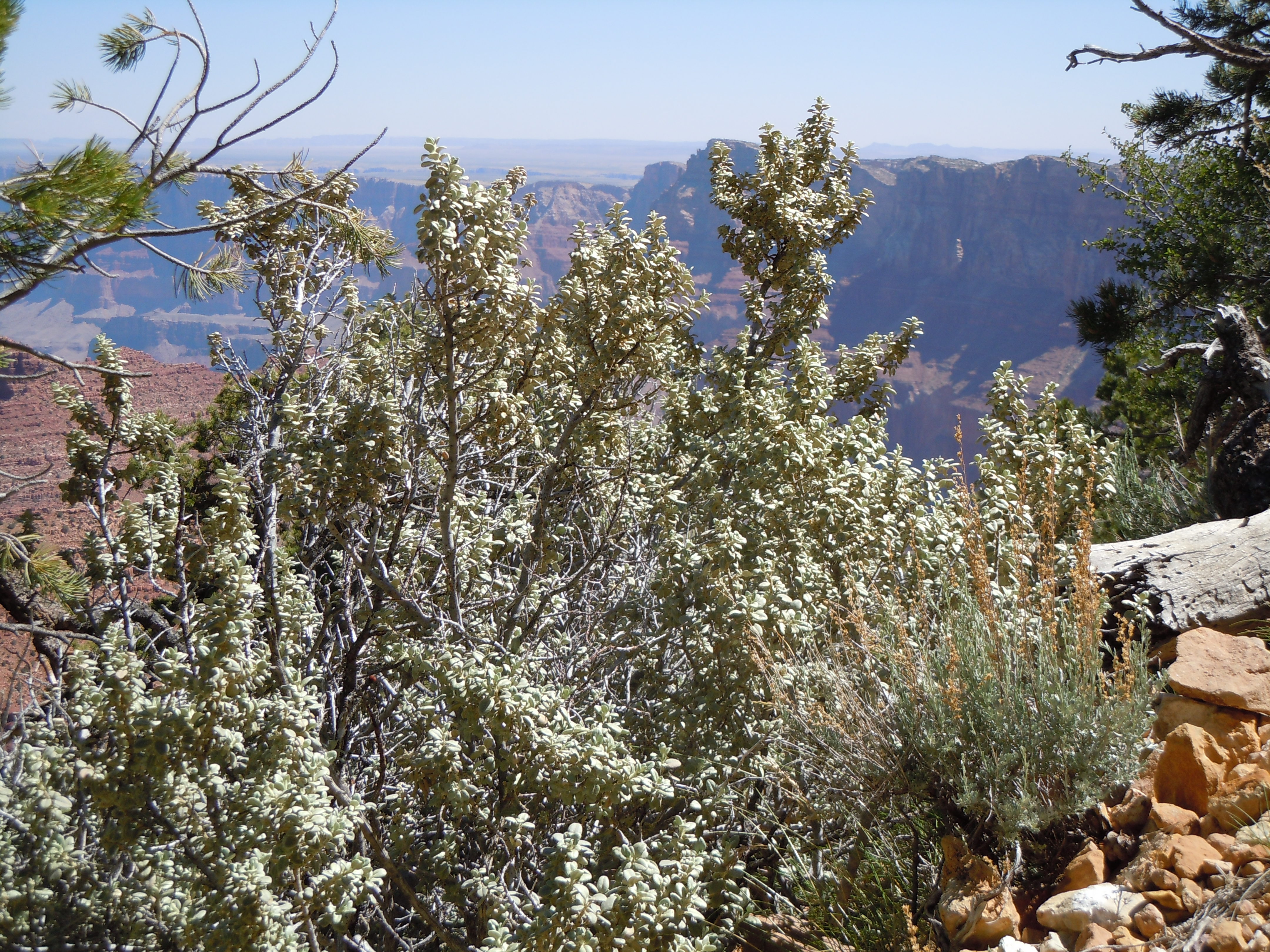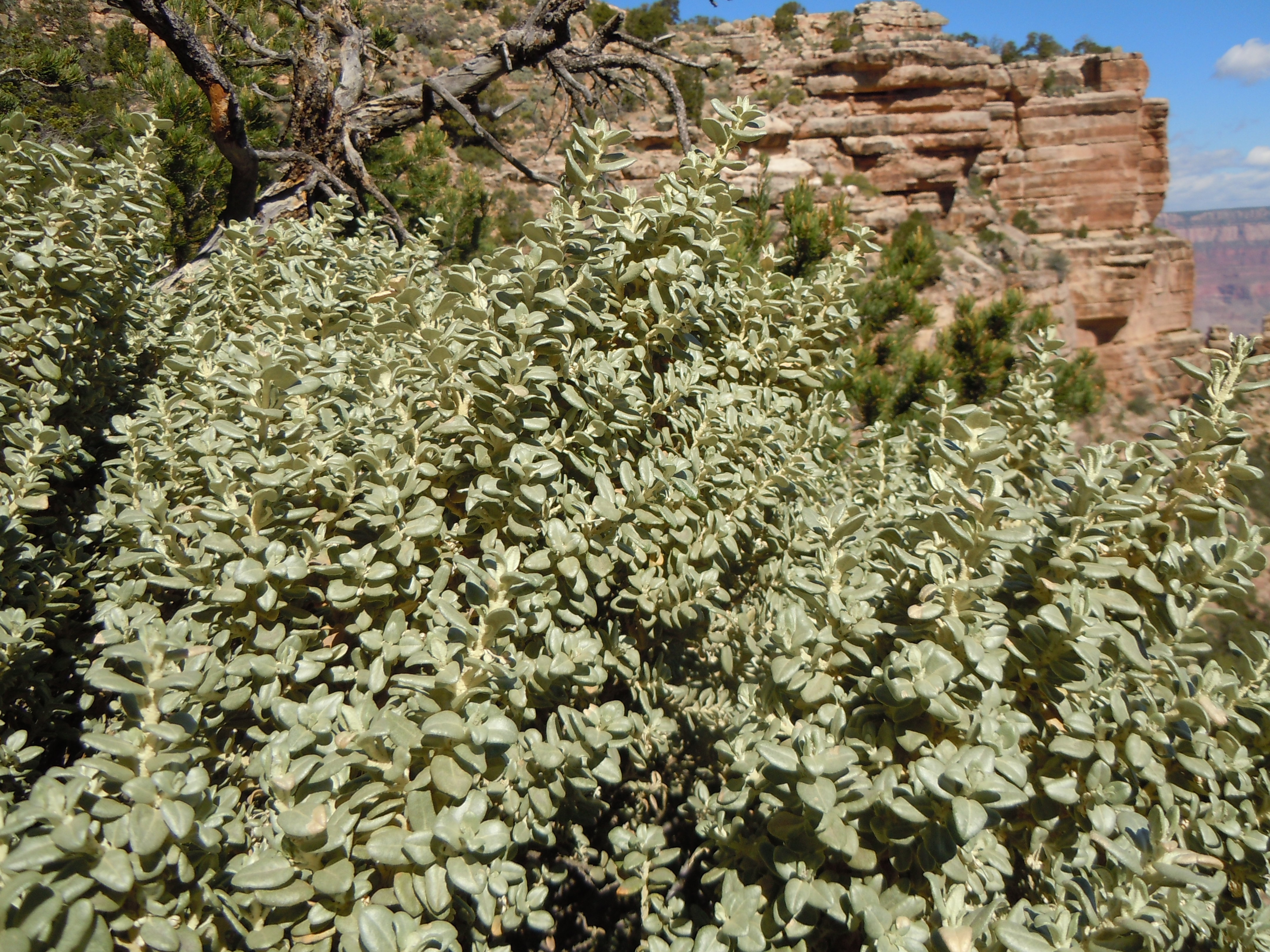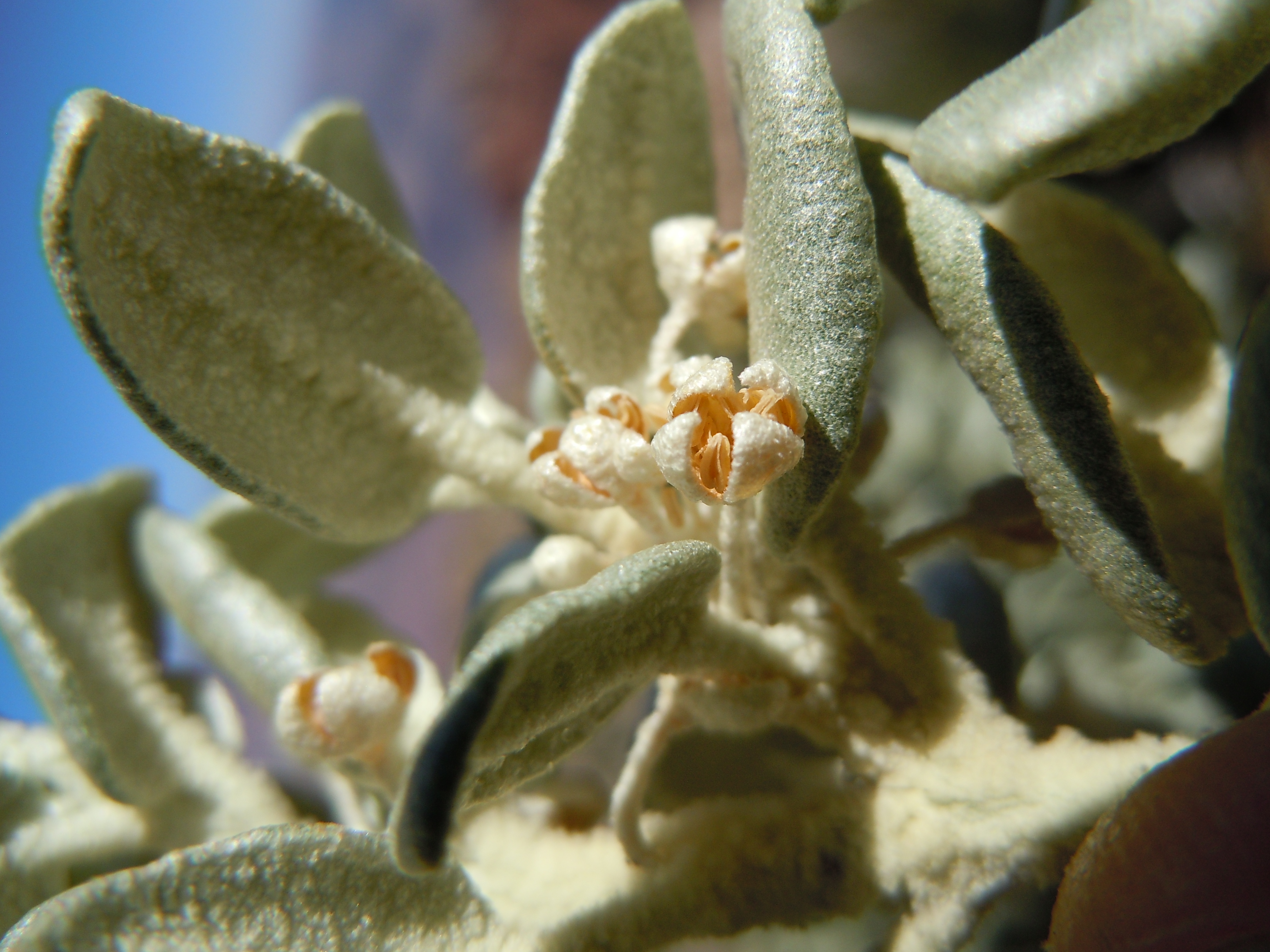 Scientific Name

Shepherdia rotundifolia

Plant Type

Brush

Growing Season

Year Round

Habitats

Piņon-Juniper Woodland
Ponderosa Pine / Mixed Conifer

Flower Color

Yellow

Wildlife forage and habitat

For definitions, see the glossary.