Selected Plants of Navajo Rangelands
Take care of our Navajo Rangelands
Red plum

Didzétsoh dík'ǫ́zhígíí

Your browser does not support the audio tag. mp3 format
(a.k.a. American plum )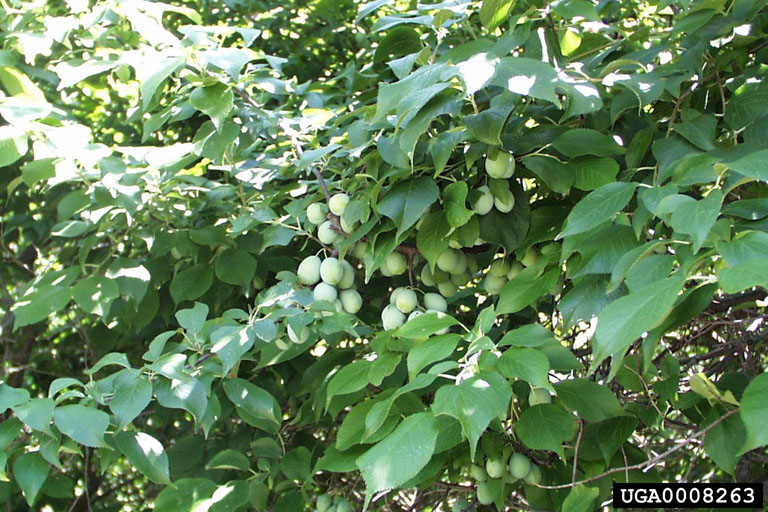 Red plum is a shrub or small tree that can form small groves in moist middle elevation creekbeds and riparian areas. The small umbels of flowers bloom in the spring before the plant leafs out. The bark is gray and obviously peeling away on larger trunks. The trunks can be up to 8 1/4 inches in diameter. The flowers are white, and the petals are about 1/2 inch long. The leaves are serrate and mostly glabrous.
*Description courtesy of Western New Mexico University's Vascular Plants of the Gila Wilderness.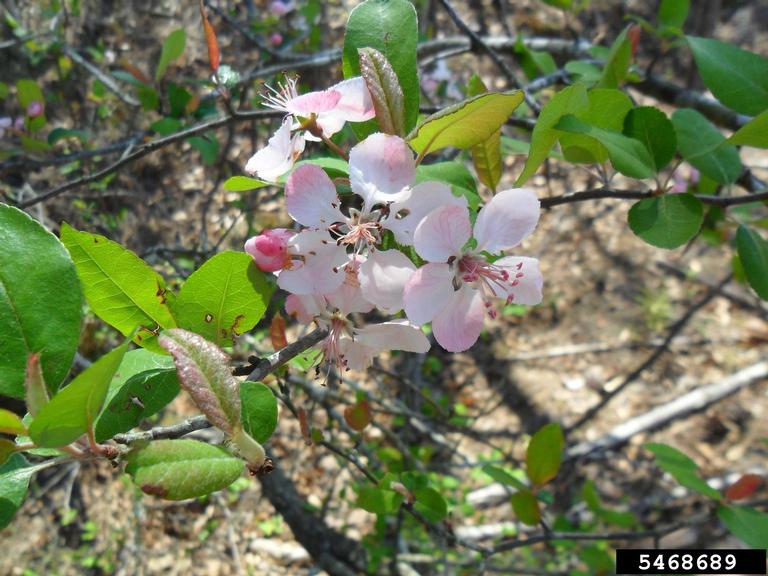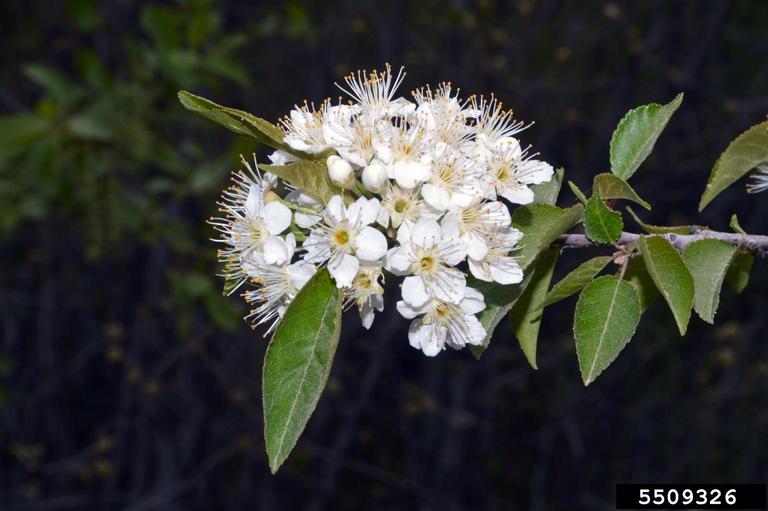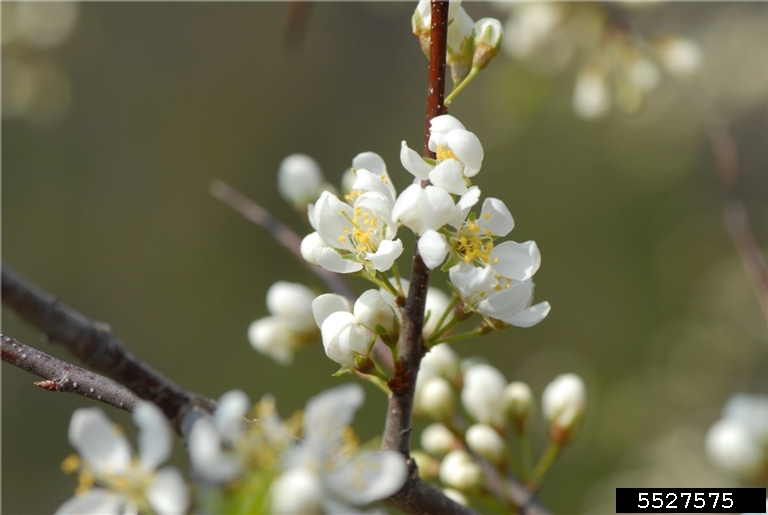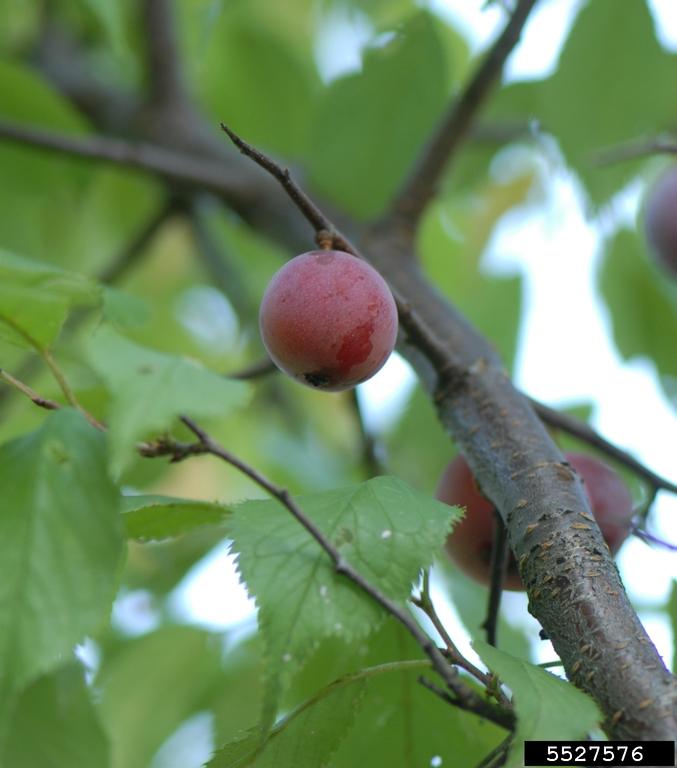 Scientific Name

Prunus americana

Plant Type

Tree

Growing Season

Warm Season

Habitat

River valleys

Flower Color

White
For definitions, see the glossary.