Selected Plants of Navajo Rangelands
Take care of our Navajo Rangelands
Johnsongrass

Akál

Your browser does not support the audio tag. mp3 format
Johnsongrass is a tall perennial with long rhizomes. It grows in moist places and can form large colonies. The flowering segments are called rames. In the rames, a pedicelled spikelet can give rise to more pedicelled spikelets.
Johnsongrass was introduced to the United States as a forage crop, and generally provides good feed. At certain stages of development, however, it can be toxic to livestock. Toxins may also be present when the grass grows in adverse conditions such as drought, frost, or extreme heat. Toxins may also be present when the grass is wet. Toxins tend to affect cattle more than horses. Stalks grow to a height of eight feet. The leaves have a distinctive white midrib. The flowers occur in a purplish cluster. The plants spread through rhizomes and contain allelopathic chemicals, toxins that may affect the health and growth of other plants.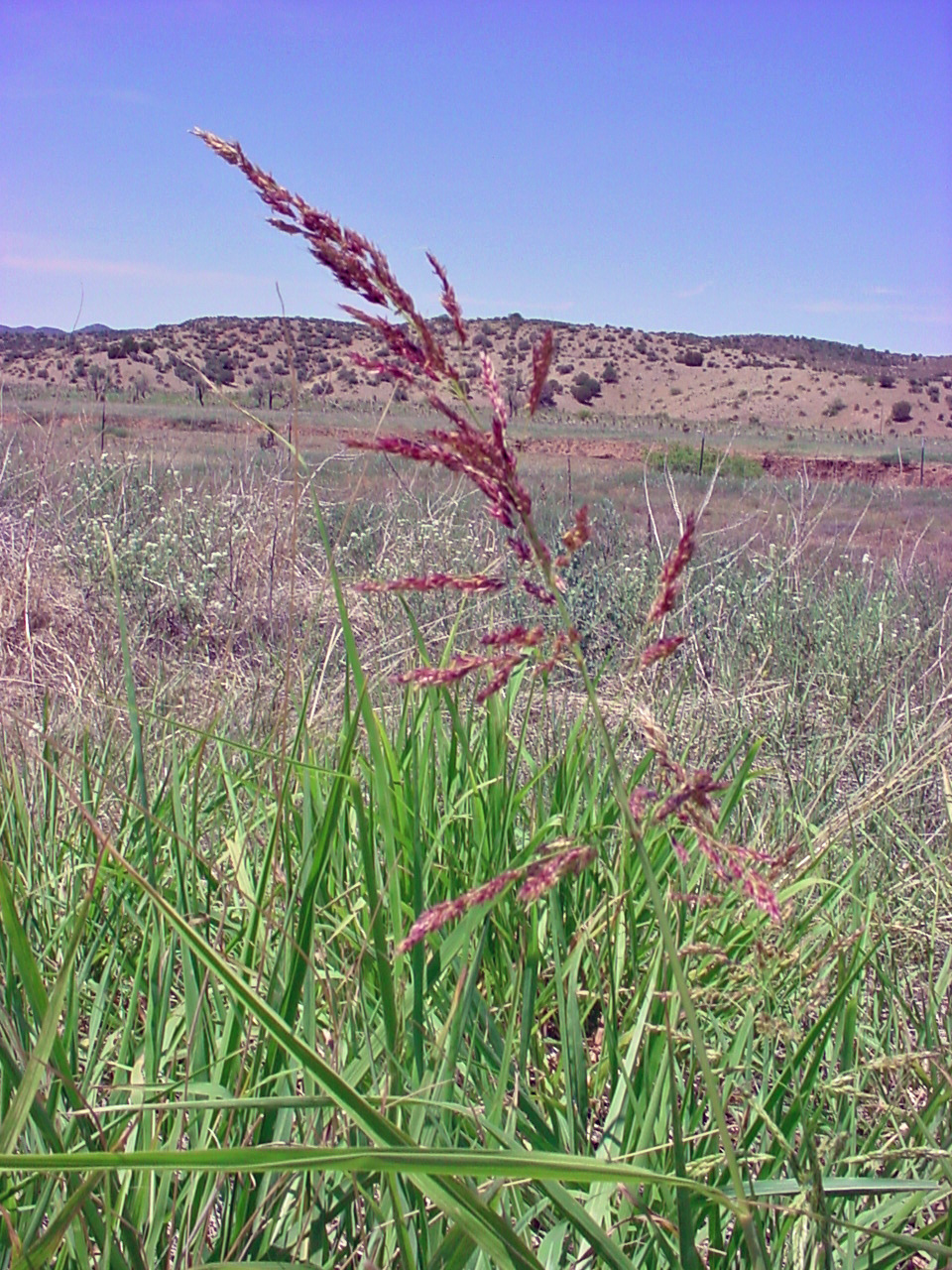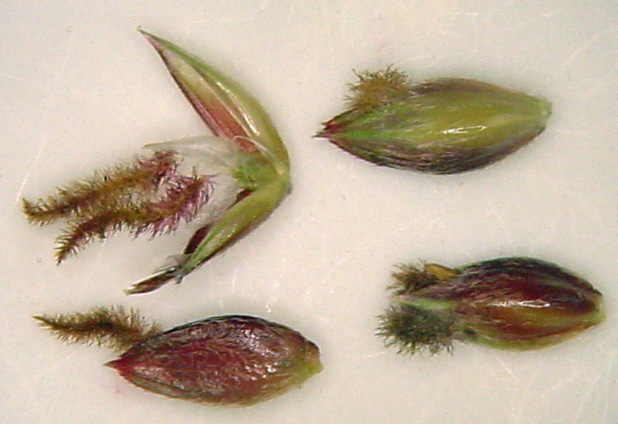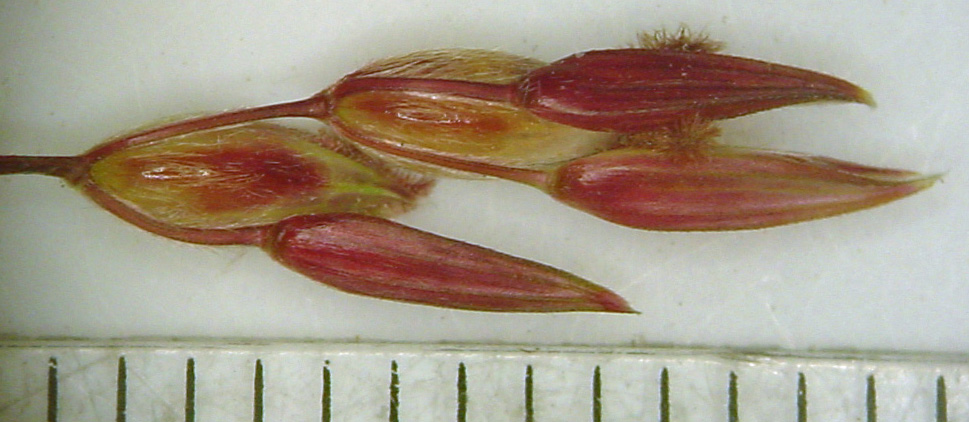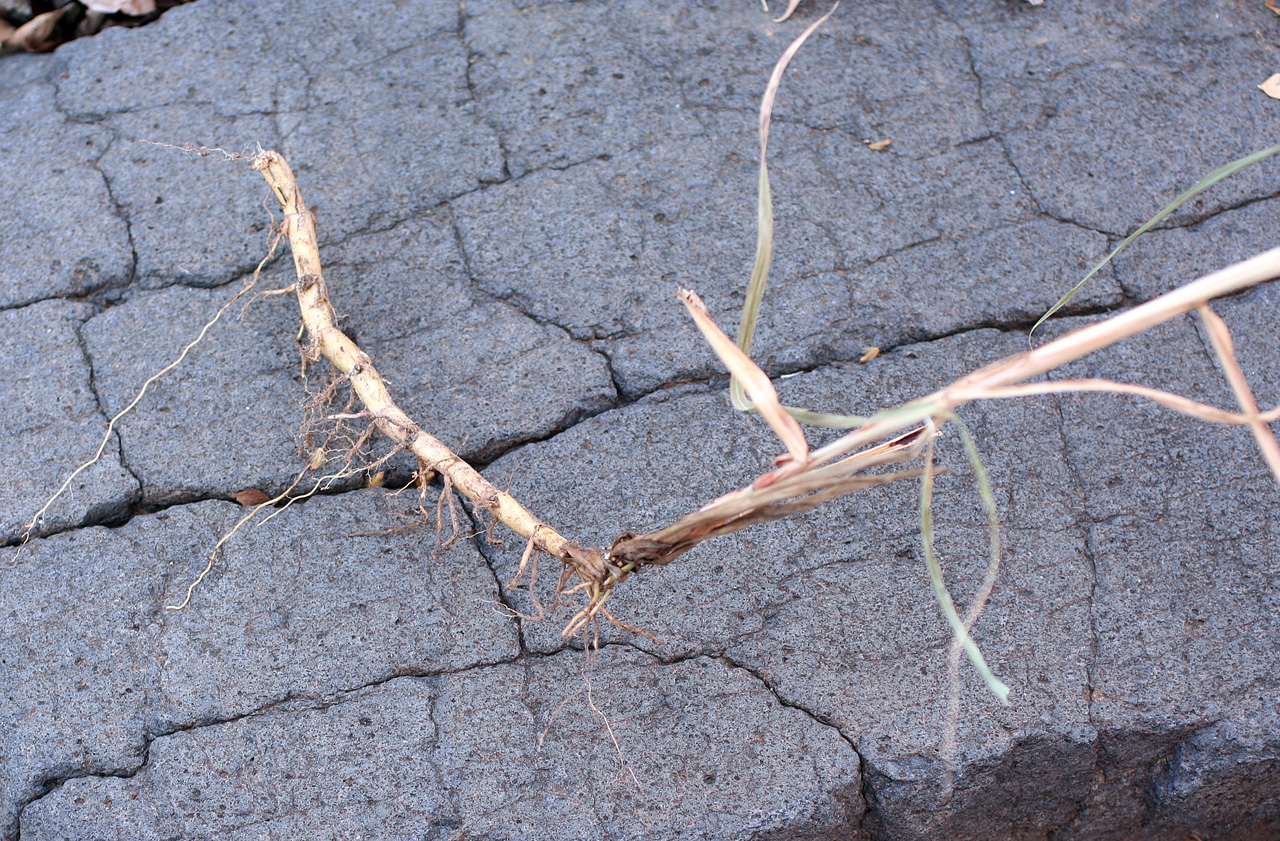 Scientific Name

Sorghum x almum

Plant Type

Grass / Grasslike

Growing Season

Warm Season

Habitat

Grasslands

Noxious, may suppress other plants

Sometimes toxic to livestock, especially cattle

For definitions, see the glossary.
Copyright 2018 New Mexico State University. Individual photographers retain all rights to their images. Partially funded by the Western Sustainable Agriculture Research and Education Program (westernsare.org; 435.797.2257), project EW15-023. Programs and projects supported by Western SARE are equally open to all people. NMSU is an equal opportunity/affirmative action educator and employer..
NMSU does not discriminate on the basis of age, ancestry, color, disability, gender identity, genetic information, national origin, race, religion, retaliation, serious medical condition, sex (including pregnancy), sexual orientation, spousal affiliation or protected veteran status in its programs and activities as required by equal opportunity/affirmative action regulations and laws and university policy and rules. For more information please read the NMSU Notice of Non-discrimination (opens in new window).