Selected Plants of Navajo Rangelands
Take care of our Navajo Rangelands
Algerita

Tsinłitsoi

Your browser does not support the audio tag. mp3 format
(a.k.a. agarita, agrito, currant-of-Texas, wild currant)
Algerita, a member of the barberry family, has spiny bluish or gray-green holly-like foliage with masses of fragrant yellow flowers in early spring, followed by attractive juicy red berries. Protected by sharp, spine-tipped leaves, its edible fruit is savored by wildlife and humans. Other similar Southwest native barberries include the larger B. haematocarpa and the smaller B. swaseyi.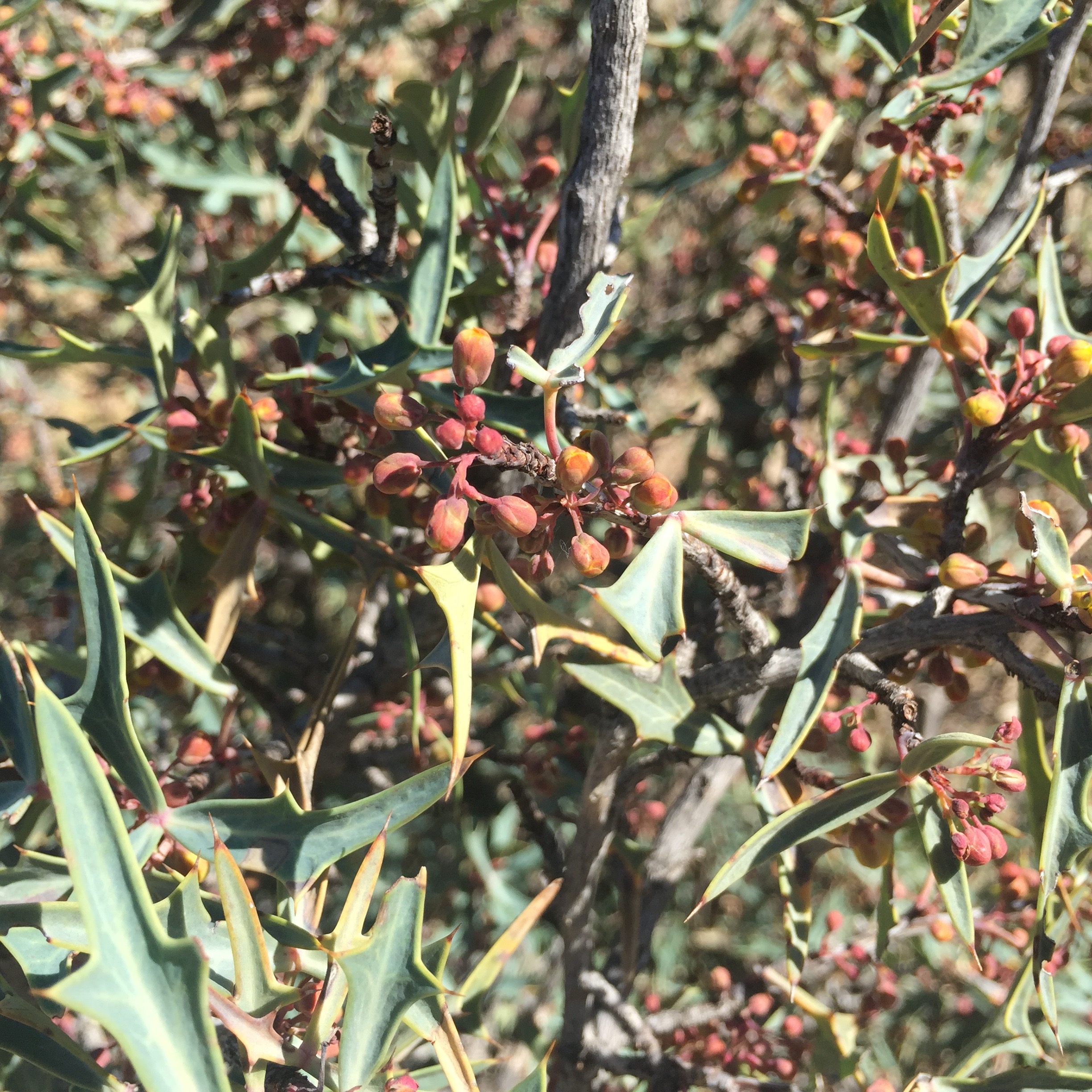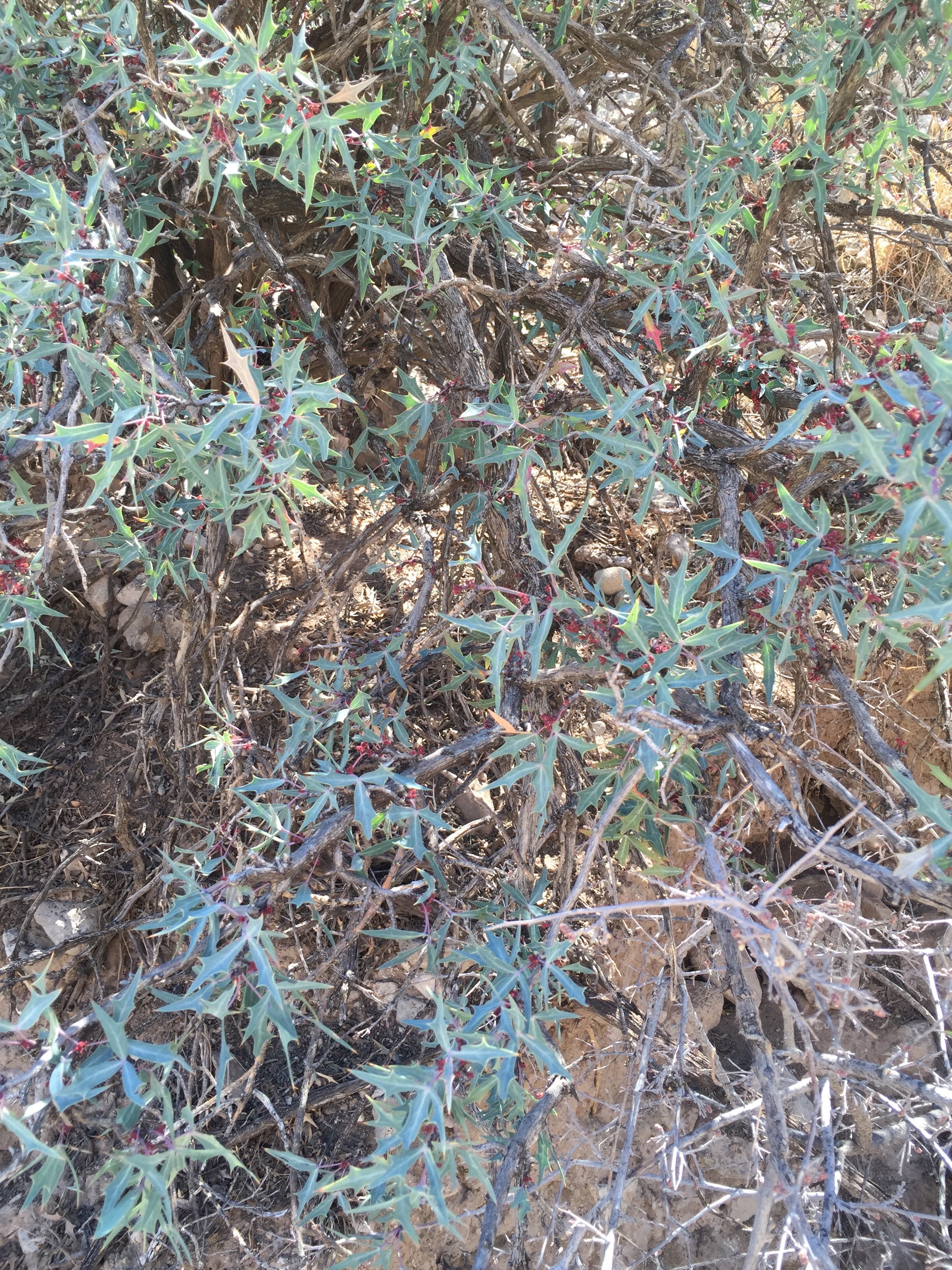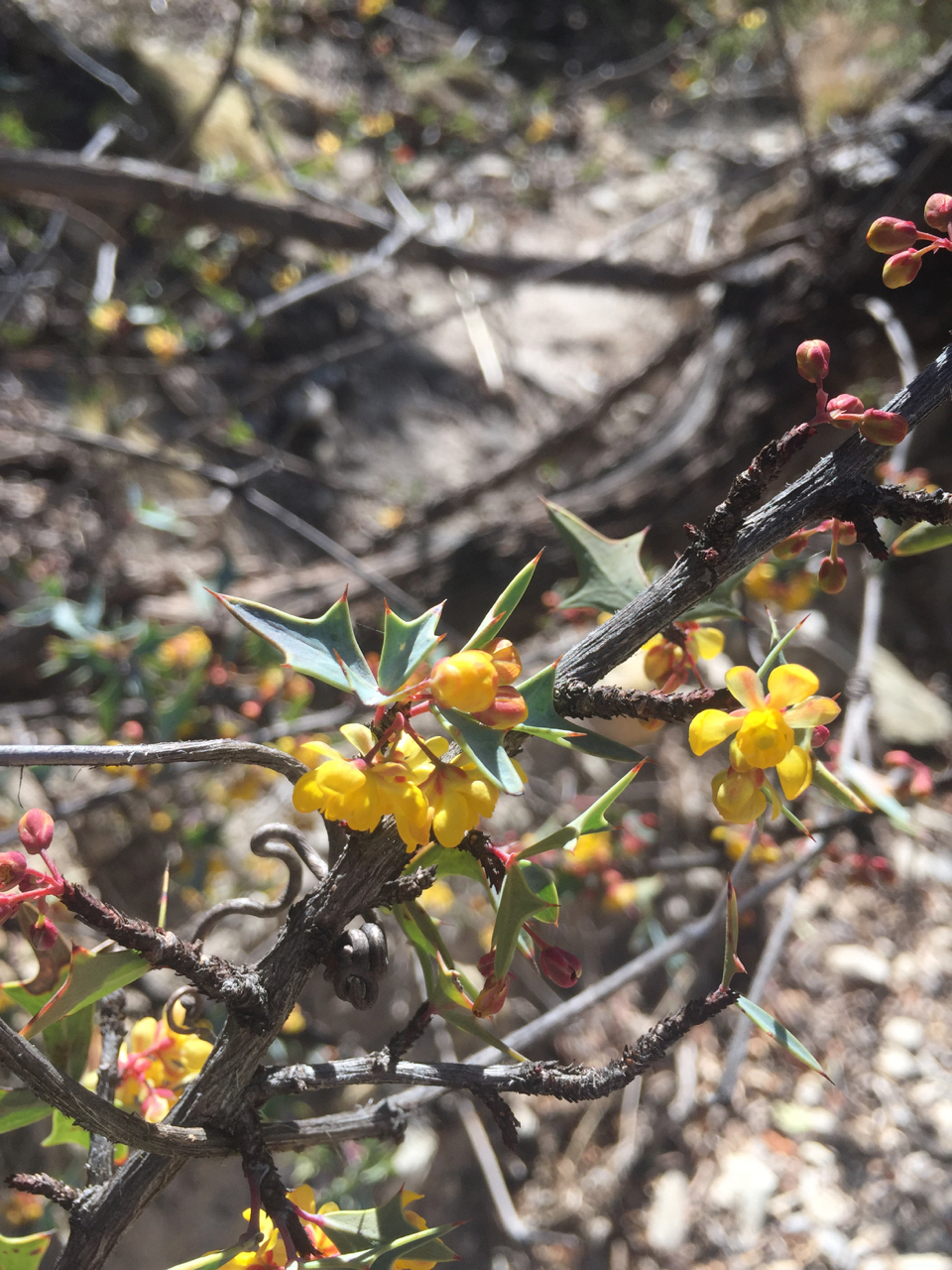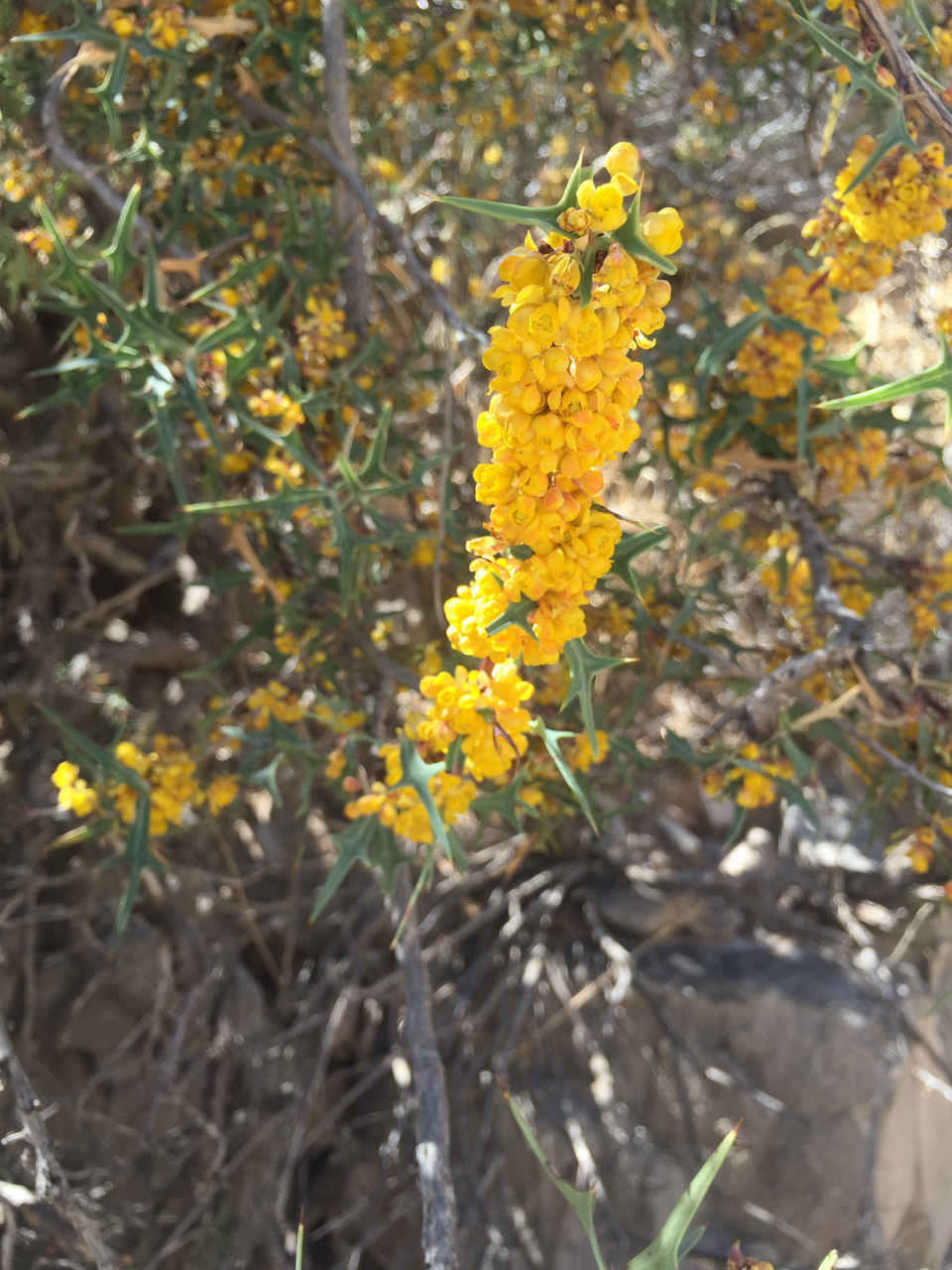 Scientific Name

Berberis trifoliolata

Plant Type

Brush

Growing Season

Cool Season

Habitat

Brushlands

Flower Color

Yellow
For definitions, see the glossary.