Selected Plants of Navajo Rangelands
Take care of our Navajo Rangelands
Cow parsnip

Azee'haagai

Your browser does not support the audio tag. mp3 format
(a.k.a. Indian celery, indian rhubarb, pushki)
Cow parsnip is a native, perennial forb that grows from 3 to 10 feet tall and has broad, flat-topped umbels.
Cow parsnip grows throughout the United States and Canada. It occurs in a wide variety of forested habitat types, as well as grassland, shrubland, meadow, alpine, and riparian zones. In the Intermountain West, it is a common understory species in subalpine fir and Engelmann spruce habitat types, as well as in quaking aspen communities. It is commonly found growing in snow-maintained disclimaxes such as avalanche chutes. Cow parsnip is a facultative wetland species; it grows best in moist, shaded areas but can also be found in open woodlands and clearings.
Cow parsnip is a valuable forage species for livestock, deer, elk, moose, and bear. It is rated moderately good for erosion control, short-term revegetation potential, and long-term revegetation potential. It has fair soil stabilization value.
Cow parsnip has traditional medicinal and culinary uses. Some cultures ate the inside of stems raw, and boiled the roots to extract sugar. Others ate the young leaves and stems, and used the roots to treat epilepsy.
Some with sensitive skin develop rashes when contact with cow parsnip is followed by exposure to sunlight.
*Description courtesy of Utah State University's Range Plants of Utah.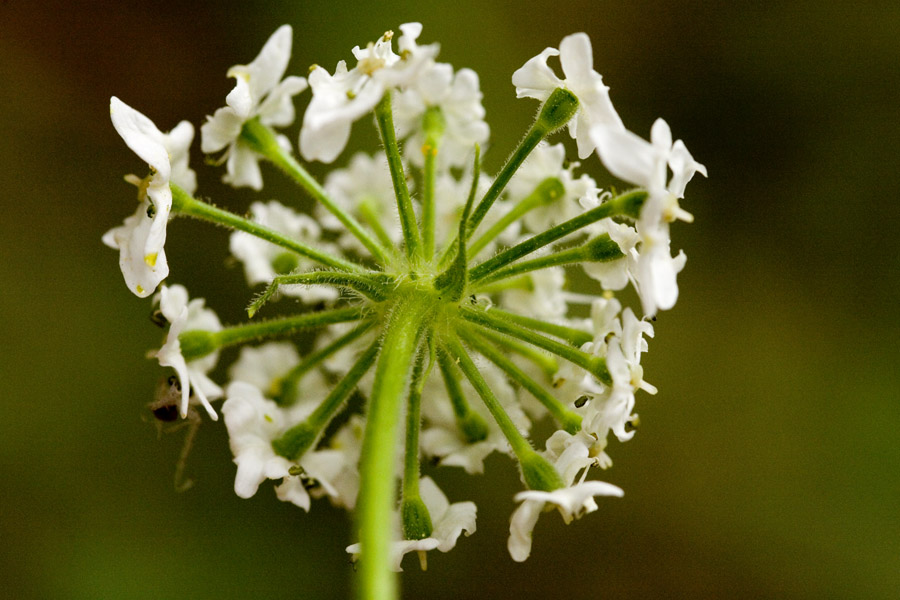 Scientific Name

Heracleum maximum

Plant Type

Forb

Growing Season

Warm Season

Habitats

Flower Color

White

Provides wildlife and livestock forage

For definitions, see the glossary.
Copyright 2018 New Mexico State University. Individual photographers retain all rights to their images. Partially funded by the Western Sustainable Agriculture Research and Education Program (westernsare.org; 435.797.2257), project EW15-023. Programs and projects supported by Western SARE are equally open to all people. NMSU is an equal opportunity/affirmative action educator and employer..
NMSU does not discriminate on the basis of age, ancestry, color, disability, gender identity, genetic information, national origin, race, religion, retaliation, serious medical condition, sex (including pregnancy), sexual orientation, spousal affiliation or protected veteran status in its programs and activities as required by equal opportunity/affirmative action regulations and laws and university policy and rules. For more information please read the NMSU Notice of Non-discrimination (opens in new window).