Selected Plants of Navajo Rangelands
Take care of our Navajo Rangelands
Copperweed

K'iiłtsoinitł'izí

Your browser does not support the audio tag. mp3 format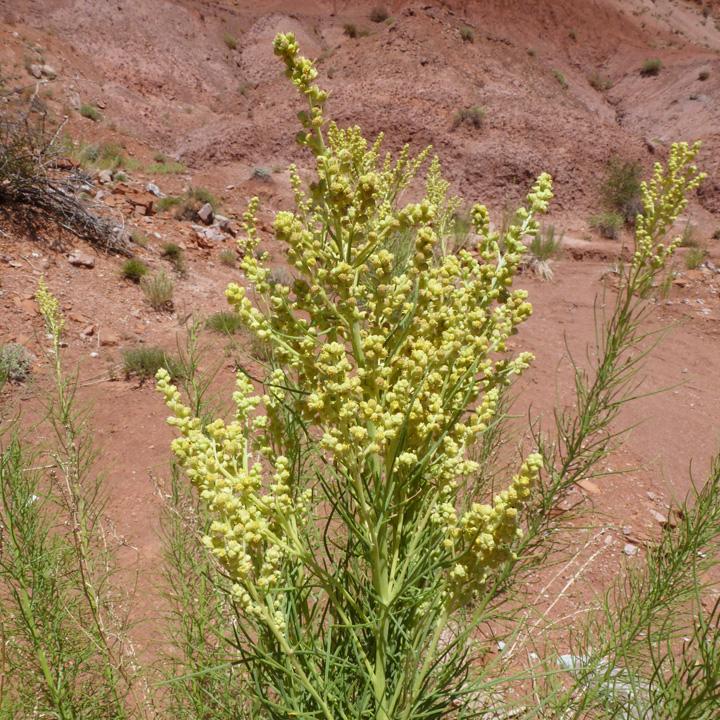 Copperweed is a woody-based forb, growing 3 to 5 feet tall, with many slender gray stems. The plant turns and stays copper colored through summer. It grows in semidesert climate in summer precipitation areas. It is most likely to be found along streambeds and gullies with extra moisture. It is usually on soils high in salt.
Cattle, sheep, and elk may eat copperweed when other feed is scarce. Cattle are more likely to eat this plant in the fall when they are being trailed. Copperweed may cause poisoning in livestock. Symptoms of poisoning include dullness, weakness, and coma followed by death without a struggle. In humans, copperweed may cause skin irritation.
*Description courtesy of Utah State University's Range Plants of Utah.
Scientific Name

Oxytenia acerosa

Plant Type

Forb

Growing Season

Warm Season

Stem Placement

Alternate

Habitats

Flower Color

Yellow
For definitions, see the glossary.