Selected Plants of Navajo Rangelands
Take care of our Navajo Rangelands
Common Mediterranean grass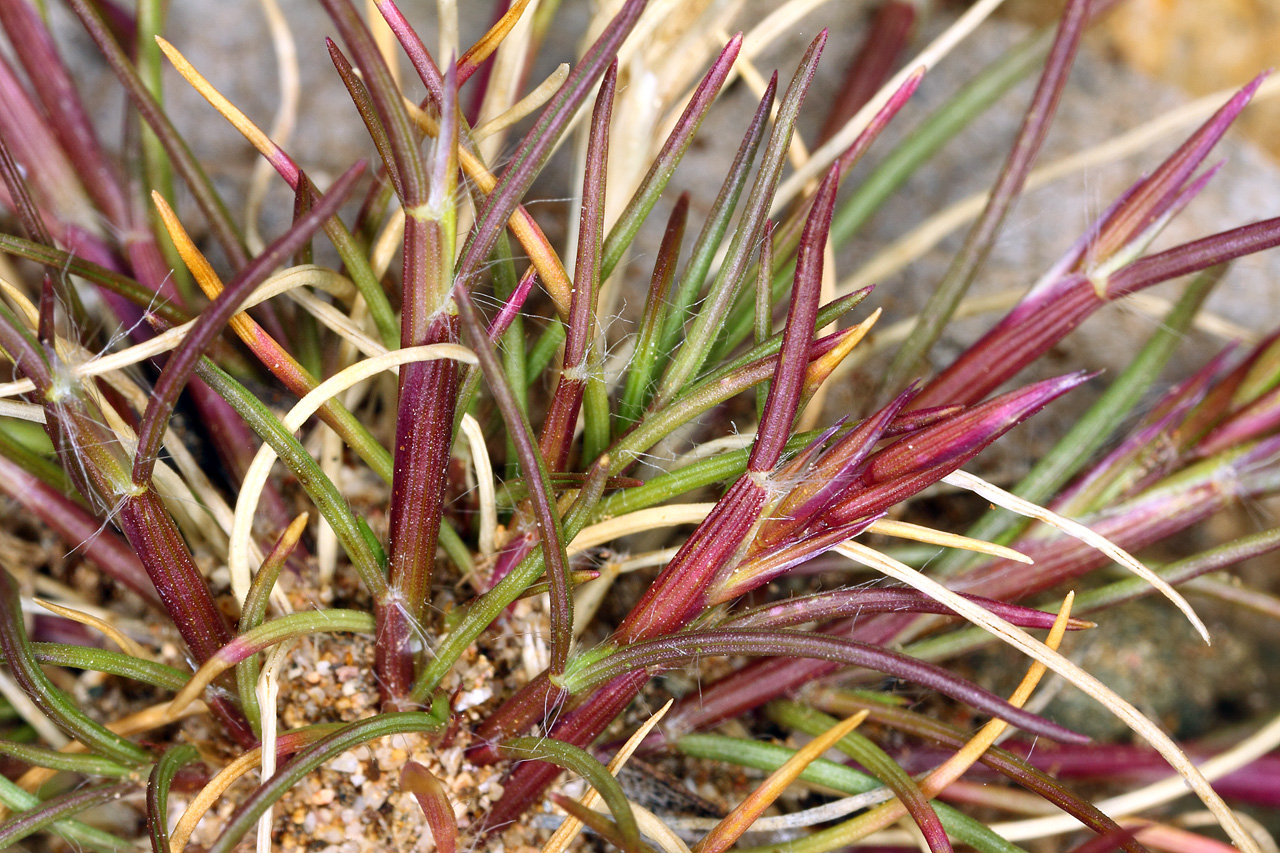 Mediterranean grass is an exotic grass of open desert land. It is low and prostrate. The leaves are relatively short. There are multiple minute slightly hairy florets per spikelet. The florets nearly totally enclosed by the translucent and flimsy glumes. The lemma is notched.
*Description courtesy of Western New Mexico University's Vascular Plants of the Gila Wilderness.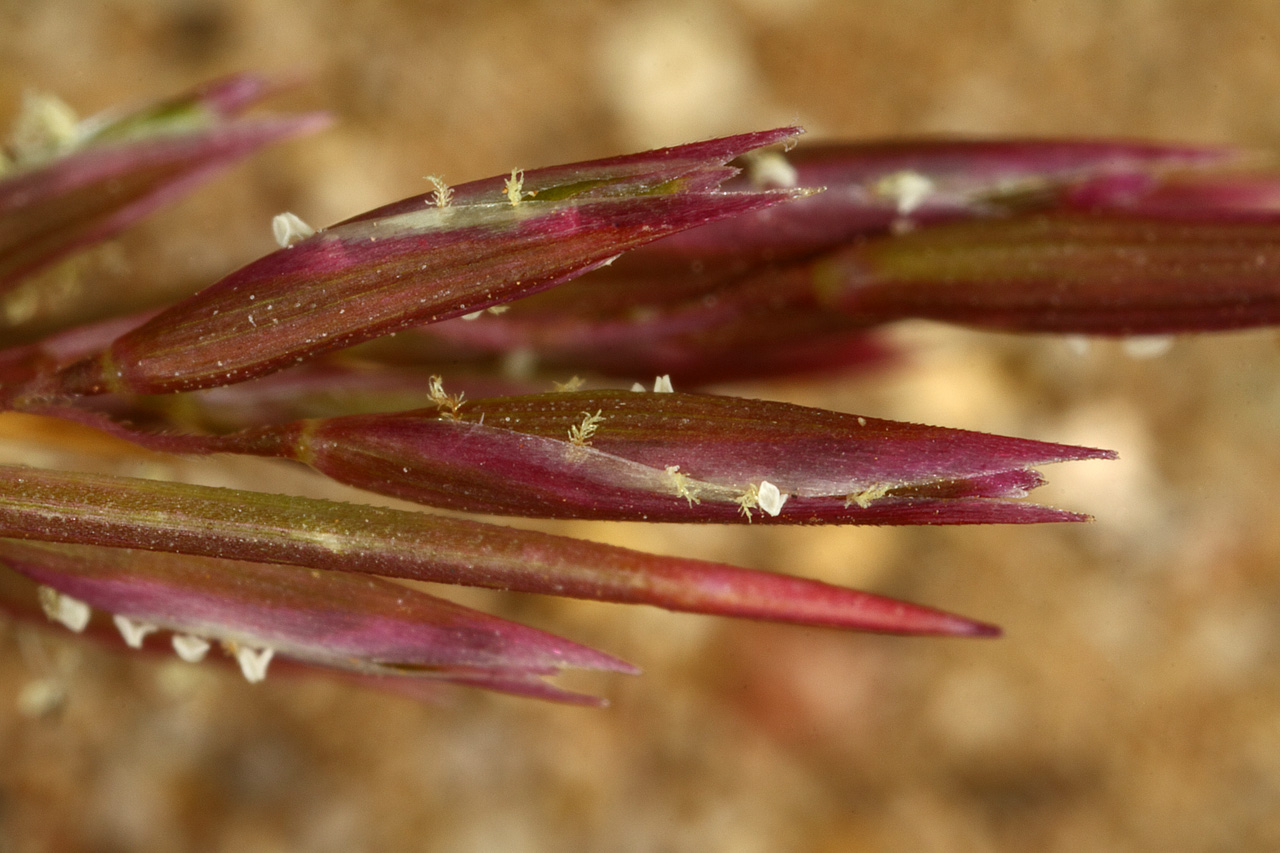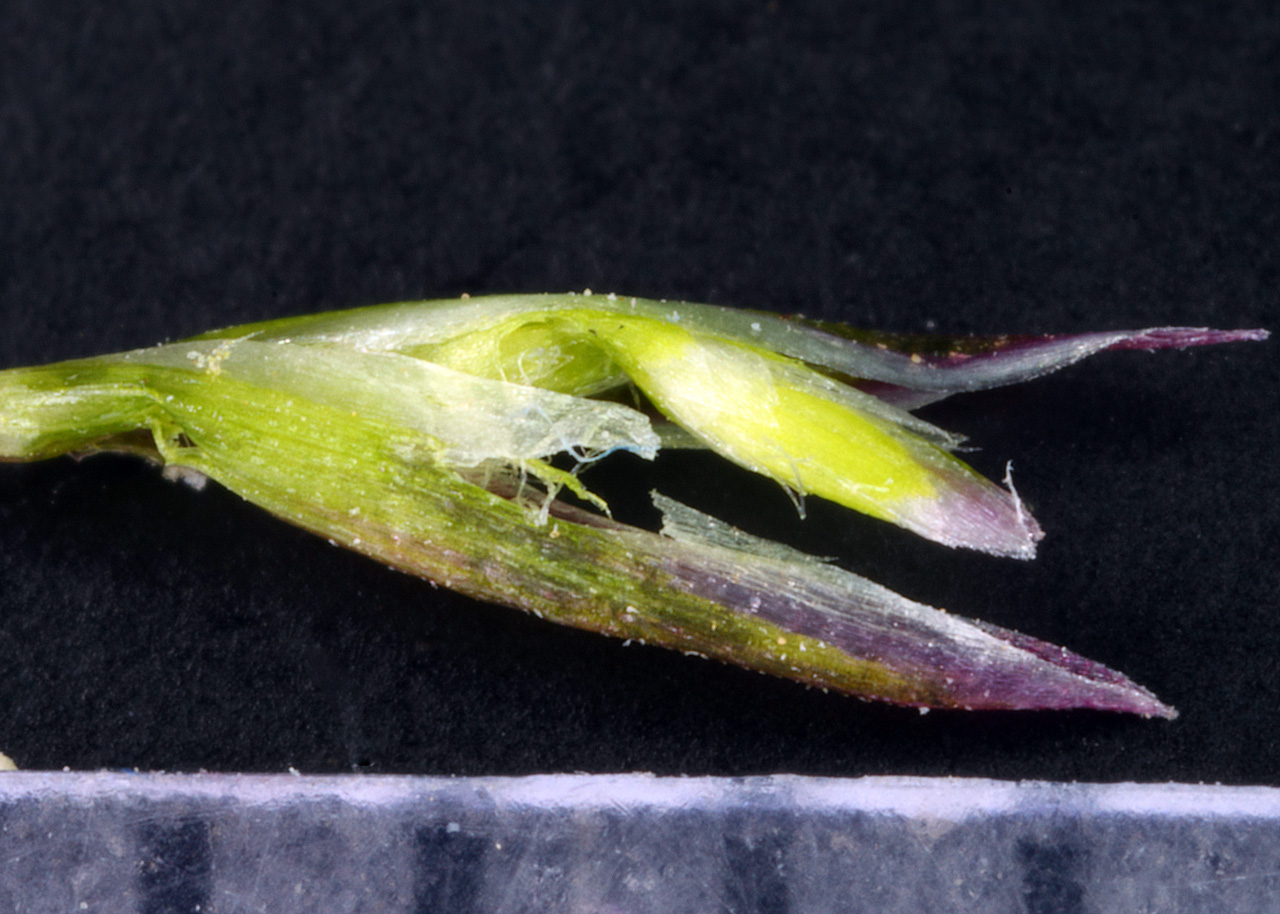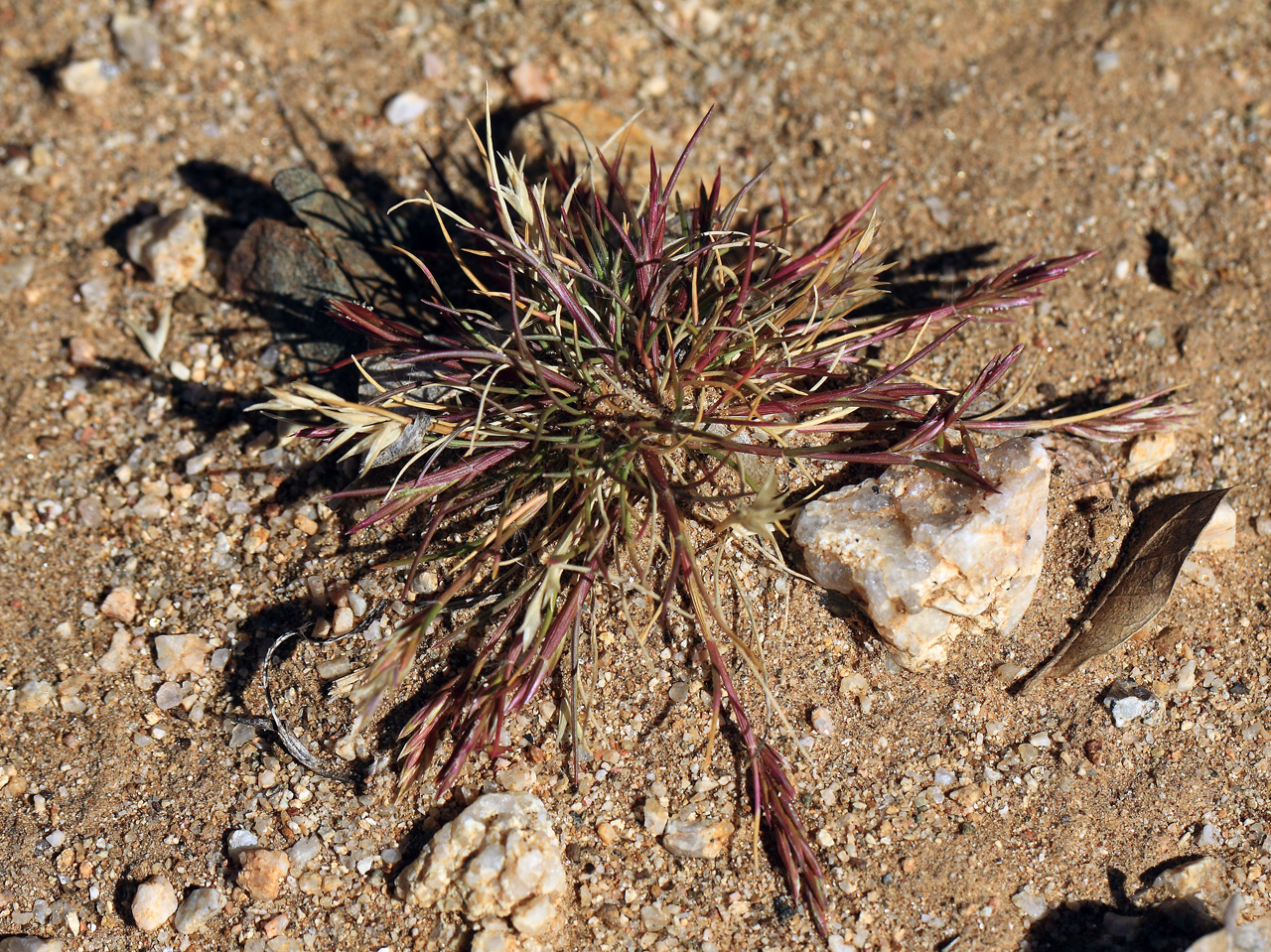 Scientific Name

Schismus barbatus

Plant Type

Grass / Grasslike

Growing Season

Warm Season

Noxious

Stem Placement

Alternate

Habitats

For definitions, see the glossary.