Selected Plants of Navajo Rangelands
Take care of our Navajo Rangelands
Winterfat

Gahtsohdą́ą́'

Your browser does not support the audio tag. mp3 format

(a.k.a. White-sage;

Eurotia ceratoides

,

Ceratoides lanata

,

Eurotia lanata

)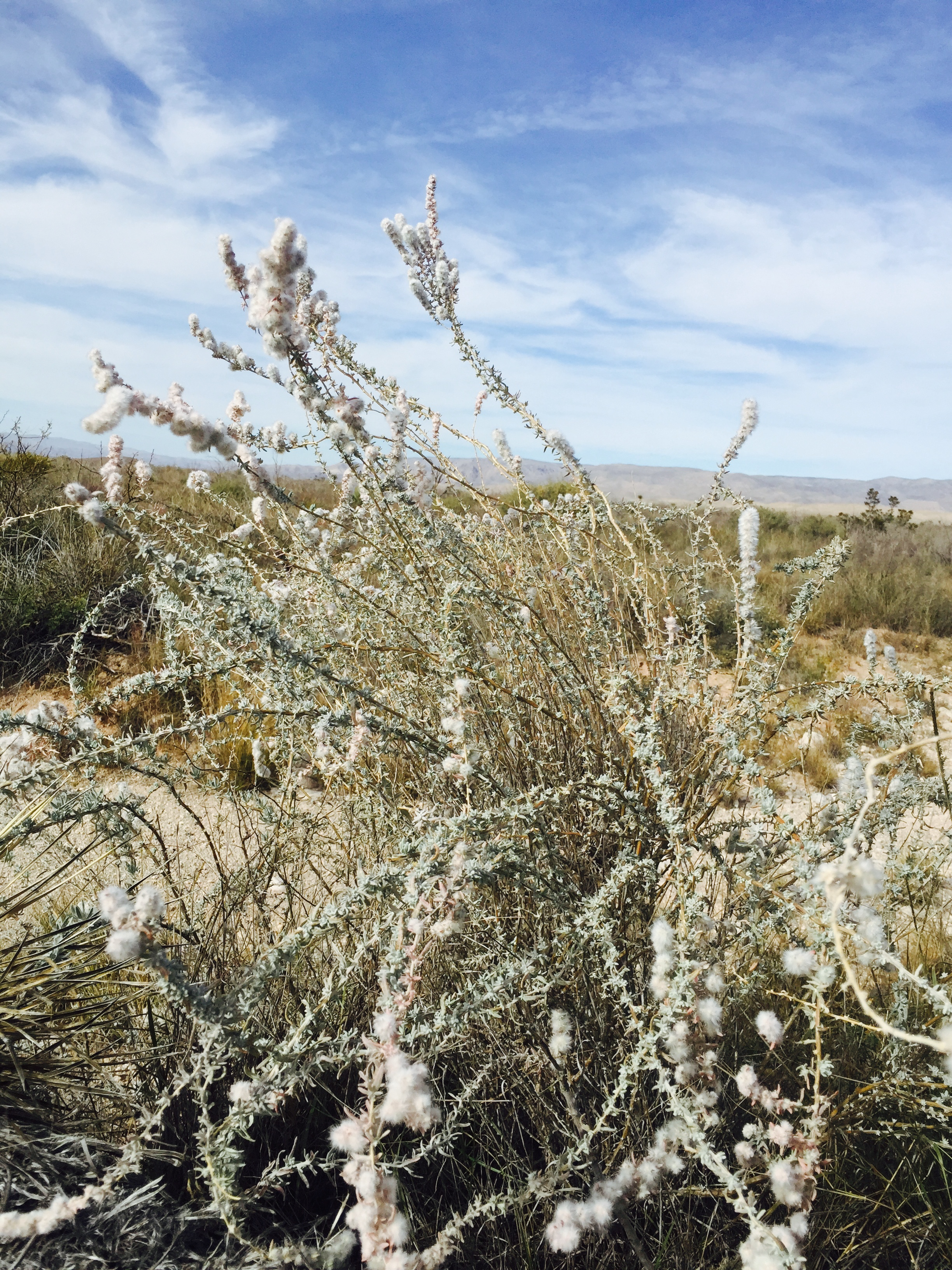 Winterfat is a low-growing, long-lived (up to 130 years) subshrub with a woody base and numerous annual branchlets, growing 1 to 3 feet tall. It has a hairy, silvery-white appearance. Winterfat occurs in dry valley bottoms, on flat mesas, and on hillsides, at elevations between 2,400 and 9,300 feet. It is drought resistant and intolerant of flooding, excess water, or acidic soils.
Winterfat is good forage for sheep, pronghorn, elk, mule deer, and many small mammals and birds. It is fair forage for cattle. It is most valued as winter forage. It will decrease under heavy, continuous grazing.
Grazing season can have more influence on winterfat than grazing intensity. Late winter or early spring grazing is most detrimental. Winterfat can tolerate winter use of 50% if it is rested occasionally. Spring and summer use should not exceed 35%. Early winter grazing may actually be beneficial.
It flowers April to September and reproduces from seed and sprouting. Sprouting of the buds near the plant base occurs when the plant is browsed or damaged.
Winterfat has been used as a hair wash, and a decoction from the leaves has been used to treat fevers.
*Description courtesy of Utah State University's Range Plants of Utah.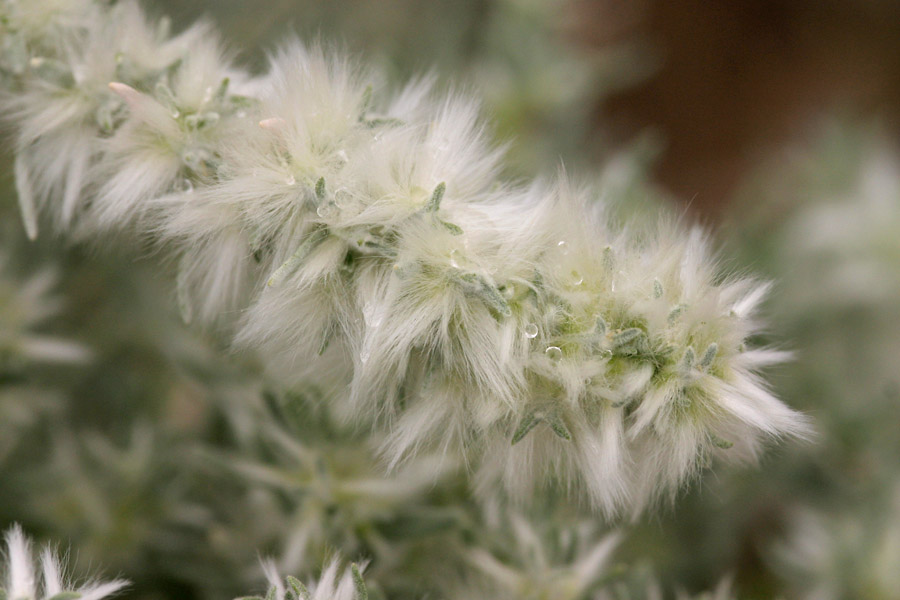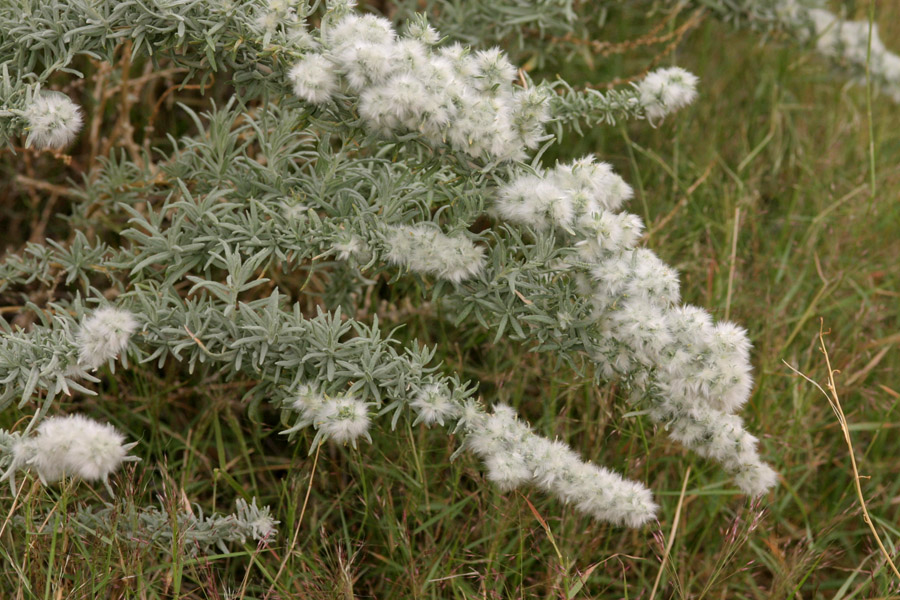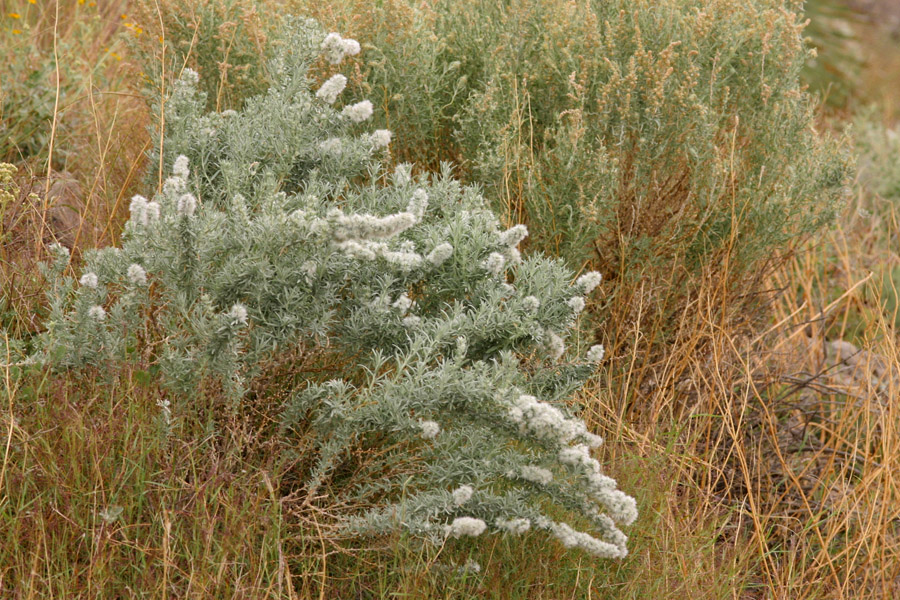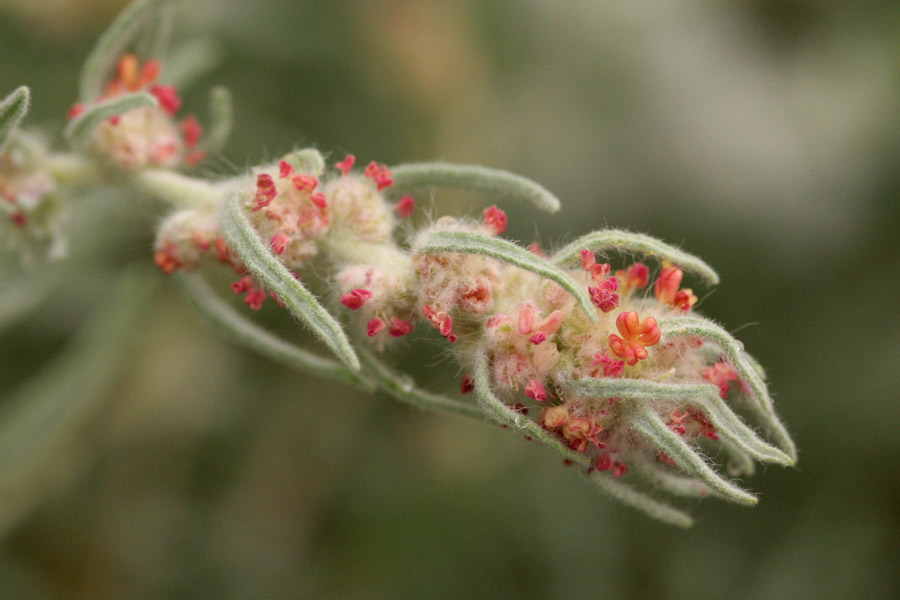 Scientific Name

Krascheninnikovia lanata

Plant Type

Brush

Growing Season

Warm Season

Habitats

Flower Color

White

Forage for sheep and wildlife

For definitions, see the glossary.
Copyright 2018 New Mexico State University. Individual photographers retain all rights to their images. Partially funded by the Western Sustainable Agriculture Research and Education Program (westernsare.org; 435.797.2257), project EW15-023. Programs and projects supported by Western SARE are equally open to all people. NMSU is an equal opportunity/affirmative action educator and employer..
NMSU does not discriminate on the basis of age, ancestry, color, disability, gender identity, genetic information, national origin, race, religion, retaliation, serious medical condition, sex (including pregnancy), sexual orientation, spousal affiliation or protected veteran status in its programs and activities as required by equal opportunity/affirmative action regulations and laws and university policy and rules. For more information please read the NMSU Notice of Non-discrimination (opens in new window).