Selected Plants of Navajo Rangelands
Take care of our Navajo Rangelands
Western yarrow

Tééhch'ihóózhood

Your browser does not support the audio tag. mp3 format
(a.k.a. wooly yarrow)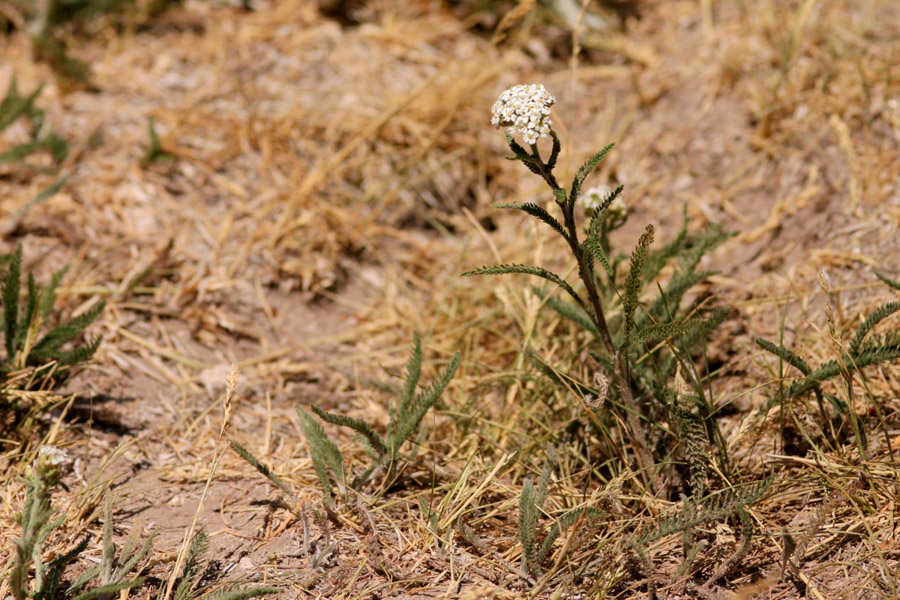 Western yarrow is a native, herbaceous perennial in the aster family. It is a very common wildflower that grows erect from creeping rootstocks, to a height of 10 to 36 inches.
Western yarrow is a food source for bighorn sheep, pronghorn antelope, and deer. Sage grouse (especially chicks) and other upland birds rely heavily on the foliage of western yarrow as a food source. Domestic sheep and goats derive a fair amount of forage value from western yarrow, while cattle and horses mostly graze the flowerhead. The volatile oils, alkaloids, and glycosides are considered toxic, but the plant is seldom overgrazed by foraging animals. Western yarrow has been used as a tea to cure stomach ailments, a poultice on infected wounds, and as a mosquito repellent.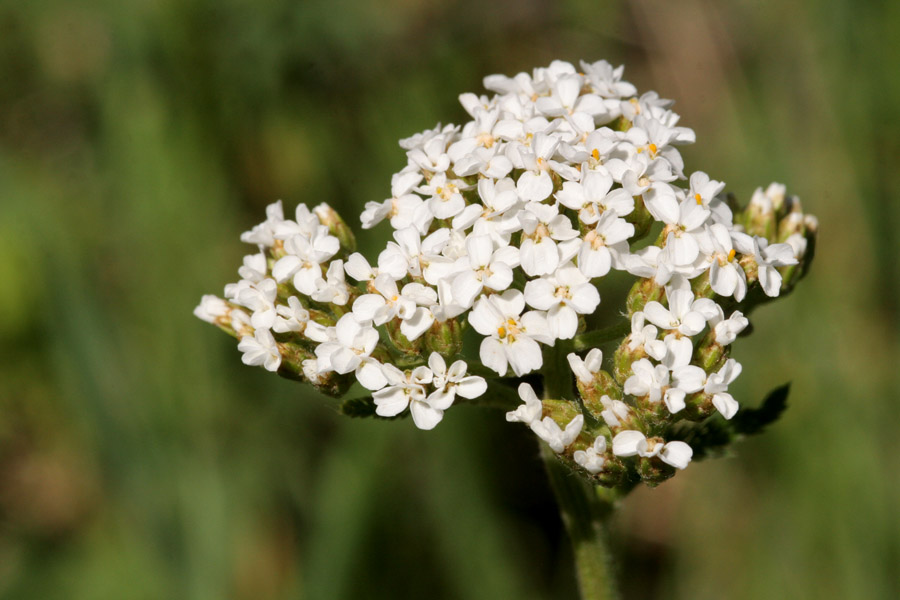 Scientific Name

Achillea lanulosa

Plant Type

Forb

Growing Season

Warm Season

Habitat

Brushlands

Flower Color

White

Wildlife and livestock forage

For definitions, see the glossary.
Copyright 2018 New Mexico State University. Individual photographers retain all rights to their images. Partially funded by the Western Sustainable Agriculture Research and Education Program (westernsare.org; 435.797.2257), project EW15-023. Programs and projects supported by Western SARE are equally open to all people. NMSU is an equal opportunity/affirmative action educator and employer..
NMSU does not discriminate on the basis of age, ancestry, color, disability, gender identity, genetic information, national origin, race, religion, retaliation, serious medical condition, sex (including pregnancy), sexual orientation, spousal affiliation or protected veteran status in its programs and activities as required by equal opportunity/affirmative action regulations and laws and university policy and rules. For more information please read the NMSU Notice of Non-discrimination (opens in new window).