Selected Plants of Navajo Rangelands
Take care of our Navajo Rangelands
African rue
(a.k.a. wild rue, rue weed, Syrian rue, Harmal, isband, oz)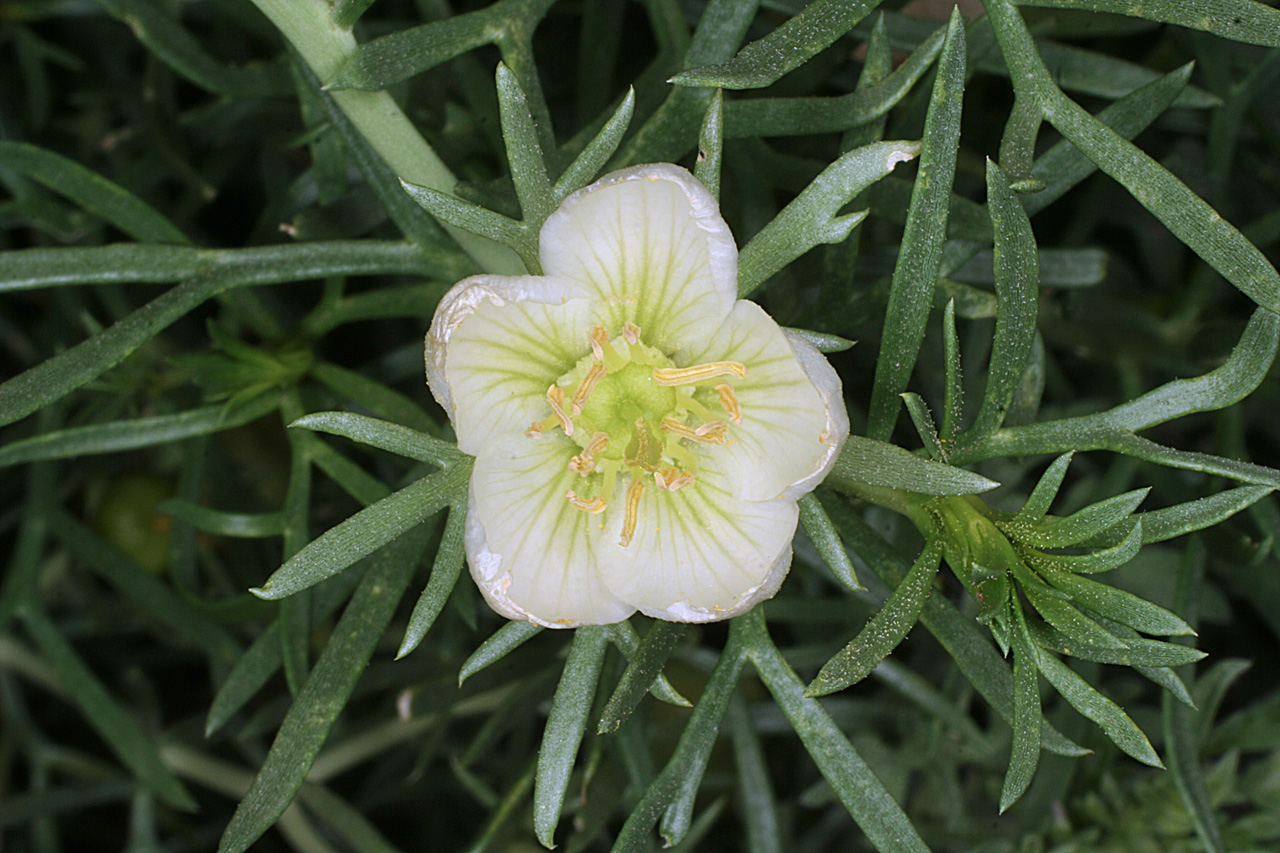 African rue was introduced to the United States and has become a noxious weed. It smells foul when crushed. It is a much-branched perennial whose basal woody stems persist though upper foliage dies back each year. It grows to a height of 2-3 feet. The leaves are pinnatifid with linear, smooth segments. There are four or five white petals that have greenish veins and 8-10 stamens with filaments that are dilated at the base. The fruit is a globular capsule that contains many seeds. African rue is found in dry waste areas.
This weed is extremely toxic to cattle, sheep, horses, and humans; it contains at least four poisonous alkaloids. The seeds and fruit are the most toxic, followed by young leaves and mature leaves. Animals typically avoid eating African rue because of its bad taste and smell. Most parts of the plant contain allelopathic chemicals that reduce the growth of surrounding native plants.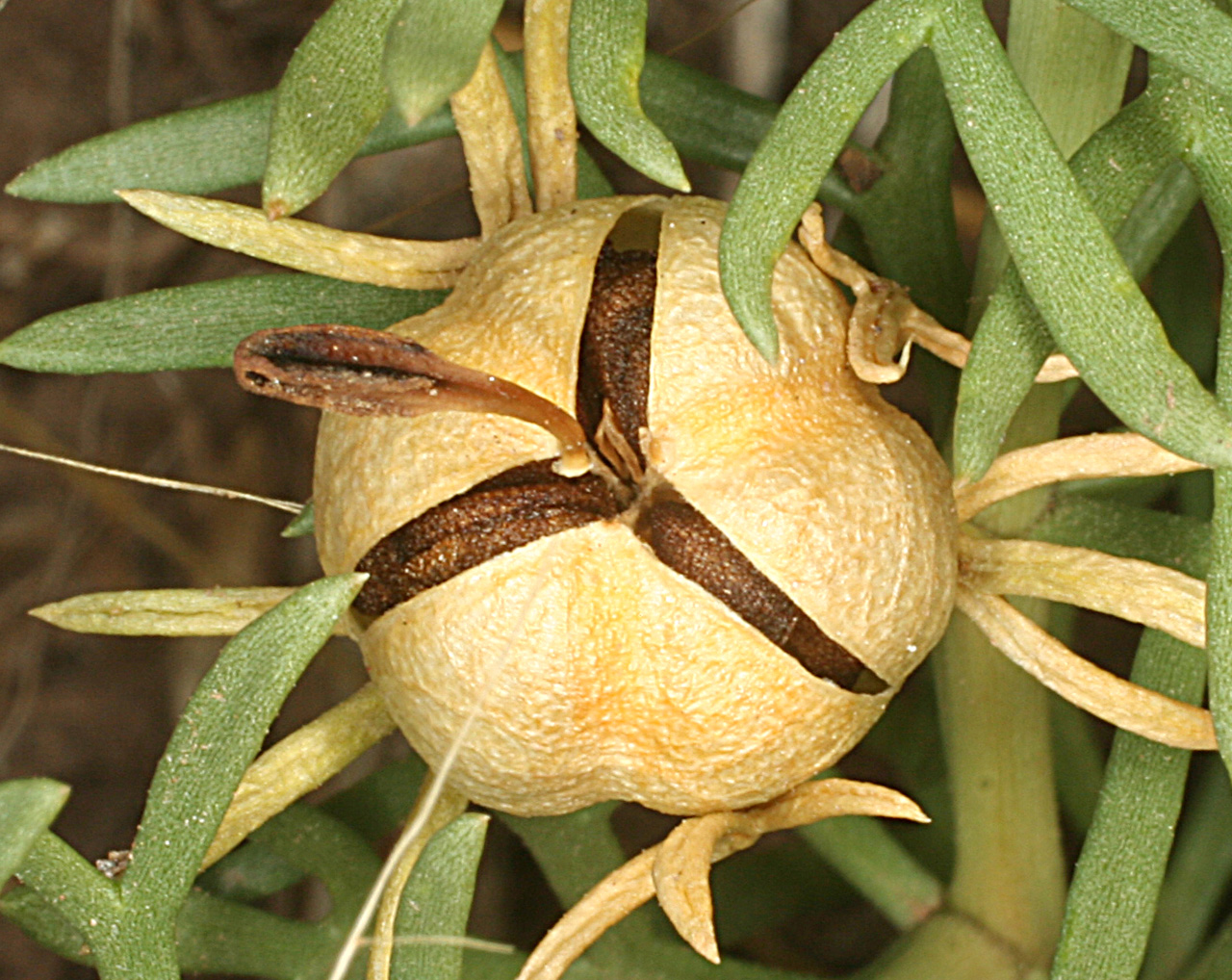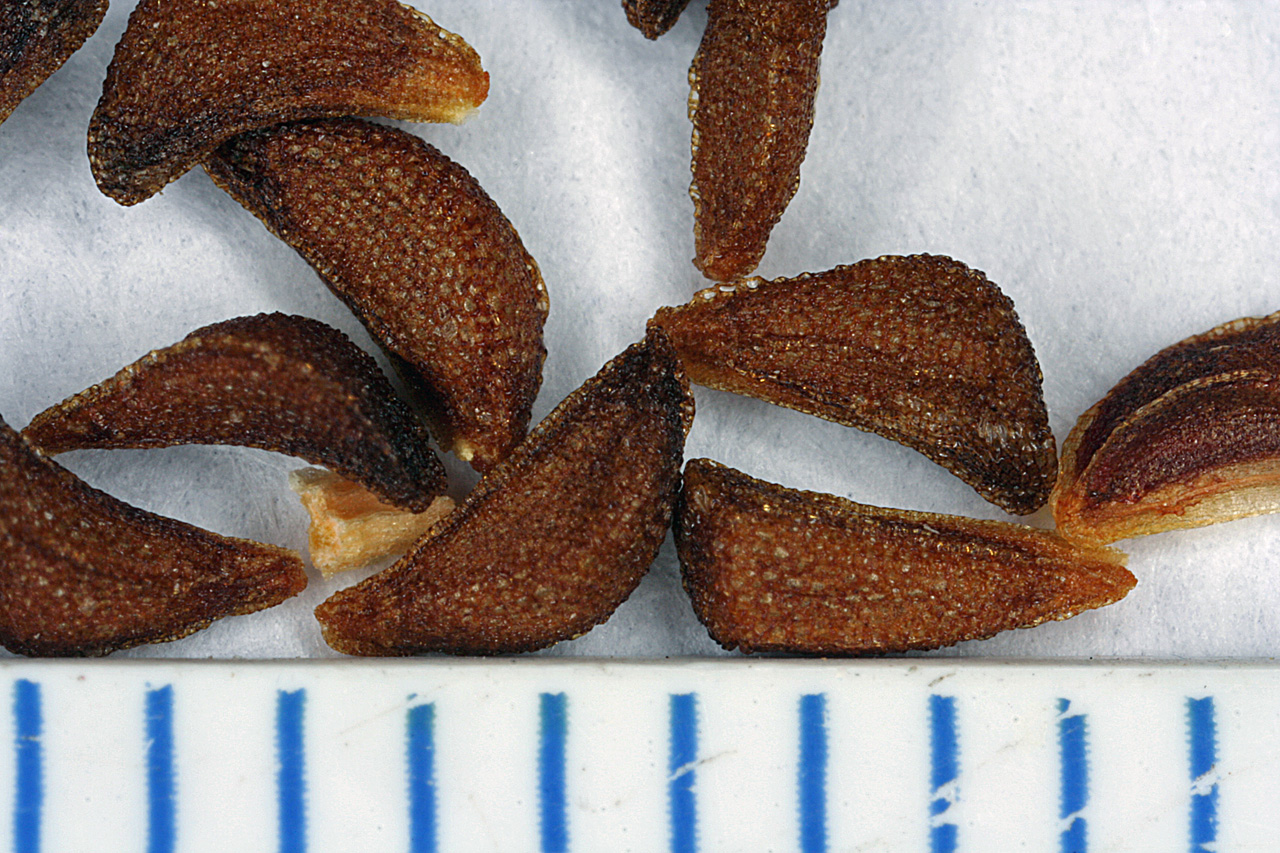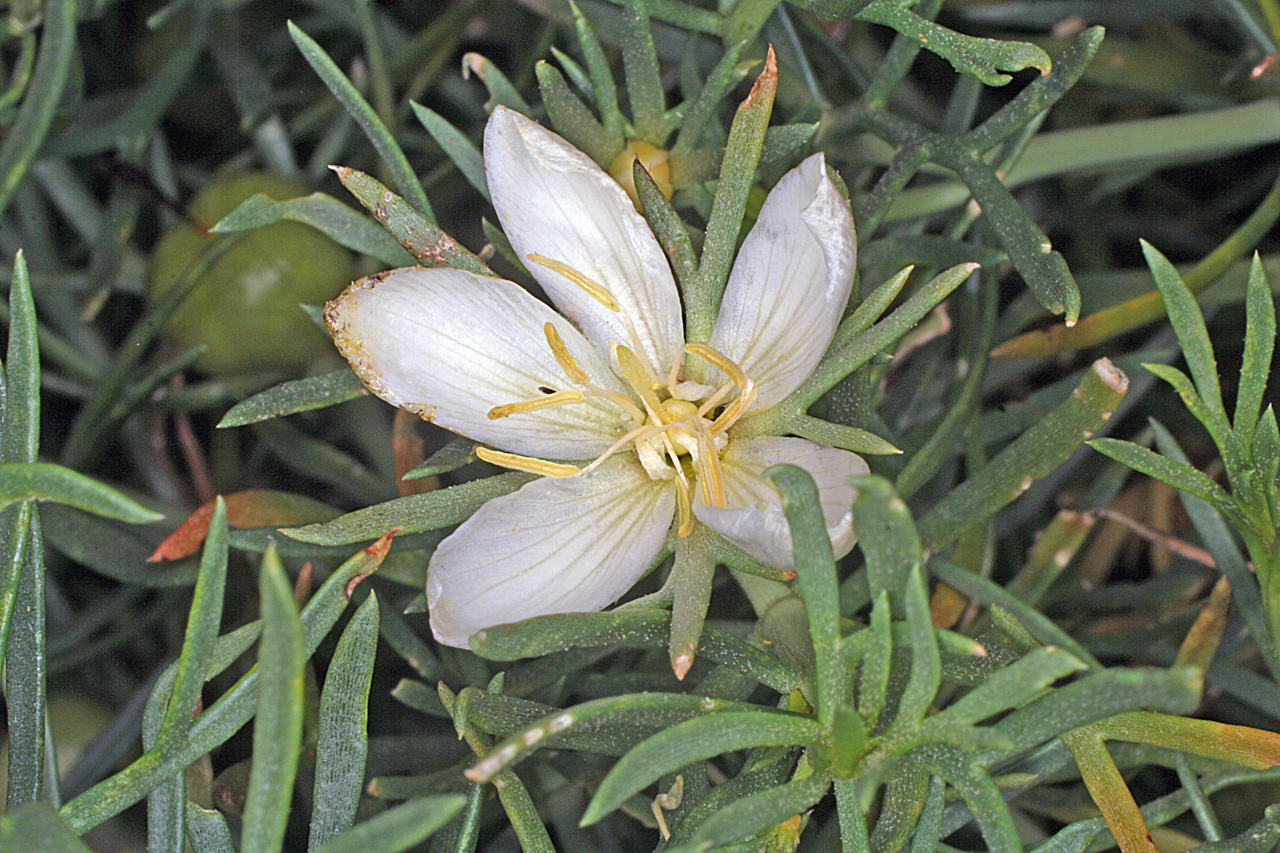 Scientific Name

Peganum harmala

Plant Type

Forb

Growing Season

Warm Season

Stem Placement

Alternate

Habitat

Wastelands

Flower Color

White

Toxic to livestock and humans

For definitions, see the glossary.
Copyright 2018 New Mexico State University. Individual photographers retain all rights to their images. Partially funded by the Western Sustainable Agriculture Research and Education Program (westernsare.org; 435.797.2257), project EW15-023. Programs and projects supported by Western SARE are equally open to all people. NMSU is an equal opportunity/affirmative action educator and employer..
NMSU does not discriminate on the basis of age, ancestry, color, disability, gender identity, genetic information, national origin, race, religion, retaliation, serious medical condition, sex (including pregnancy), sexual orientation, spousal affiliation or protected veteran status in its programs and activities as required by equal opportunity/affirmative action regulations and laws and university policy and rules. For more information please read the NMSU Notice of Non-discrimination (opens in new window).