Selected Plants of Navajo Rangelands
Take care of our Navajo Rangelands
Groundsel, threadleaf

Azeehááldzidí

Your browser does not support the audio tag. mp3 format

(a.k.a. wooly groundsel,

Senecio longilobus

)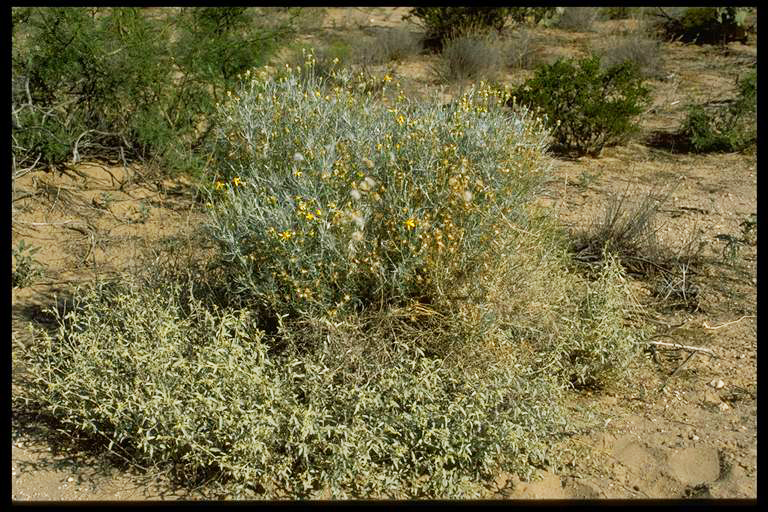 Threadleaf groundsel typically grows in dry, gravelly, or hardpan soils, and may be found on plains and foothill areas. It flowers in the late summer.
Threadleaf groundsel, often called woolly groundsel, contains pyrrolizidine alkaloids that may poison cattle, horses, and sheep. All parts of these plants are poisonous to all classes of livestock, but younger plants tend to be more palatable to livestock. Young animals are more susceptible.
If liver damage occurs, animals may survive for six months or longer after they have ingested a lethal amount of the plant, and may show no outward symptoms during this period. Often in response to some stressful situation, such as pregnancy or lactation, they may develop liver failure. The best preventive is avoidance of the plant.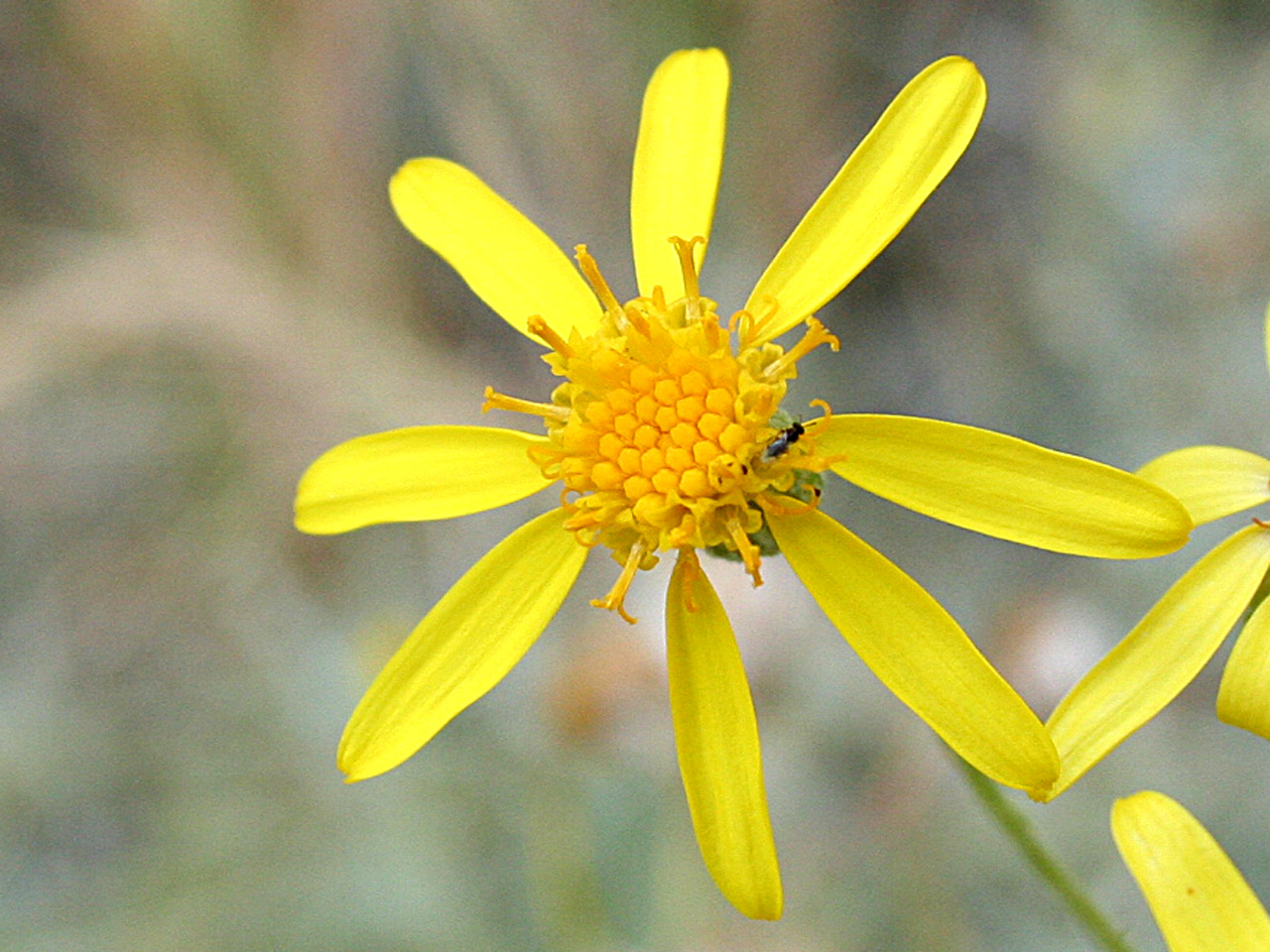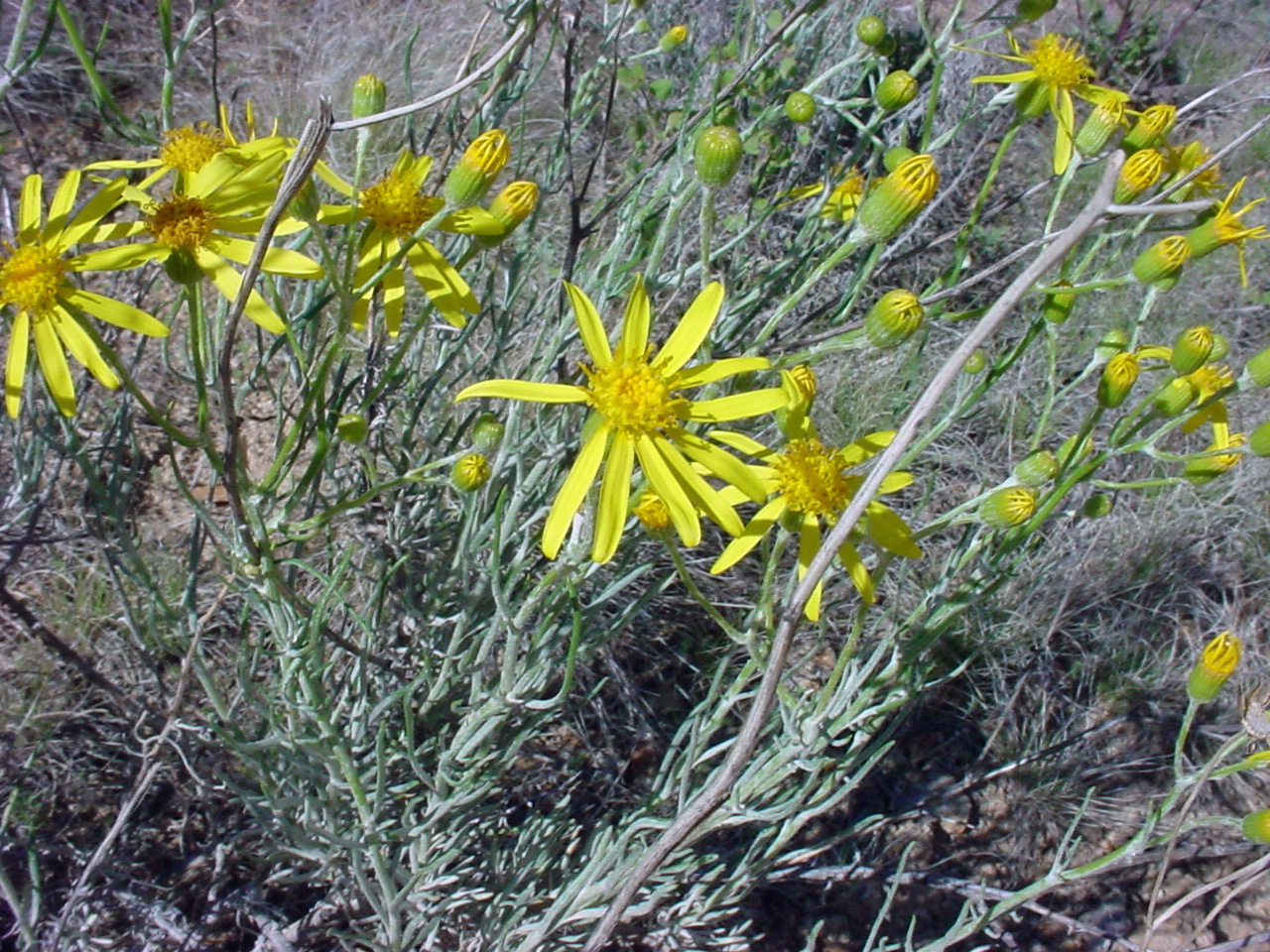 Scientific Name

Senecio flaccidus var. flaccidus

Plant Type

Forb

Growing Season

Warm Season

Habitats

Brushlands
Grasslands
Wastelands

Flower Color

Yellow
For definitions, see the glossary.