Selected Plants of Navajo Rangelands
Take care of our Navajo Rangelands
Subalpine fir

Ch'oh deeníní

Your browser does not support the audio tag. mp3 format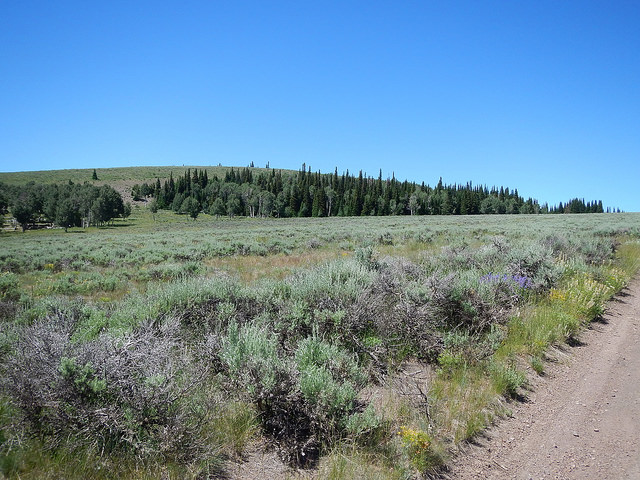 Subalpine fir is a native, evergreen growing to 65 feet tall. It has a sharp, spire-like crown, the upper several feet of which are often less than 1 foot in diameter. The plants often are reduced to a prostrate shrub on exposed sites near the timberline.
There are several subspecies of subalpine fir, but the one most likely to be seen on the Navajo Nation is Abies lasiocarpa subsp. Arizonica. General characteristics of the species are smooth, grayish-white bark with resin blisters. In subspecies Arizonica, the trunk is more likely to have softer, corky bark. The bark becomes furrowed as the tree reaches one foot in diameter. Bark on the branches splits to reveal a reddish-brown layer. The needles are 11/16 to 1 3/16 inches long, flattened, grooved, and a waxy, bluish-green on the upper surface. Needles tend to turn upward so that the foliage of a particular branch appears flattened and as though no leaves were attached to the lower sides of the twigs. The seed cones are 2 3/8 to 4 3/4 inches long and 3/4 to 1 1/2 inches wide. Cones are dark purple, erect, and only on the uppermost branches. The common name refers to the distribution of the species in the subalpine zone.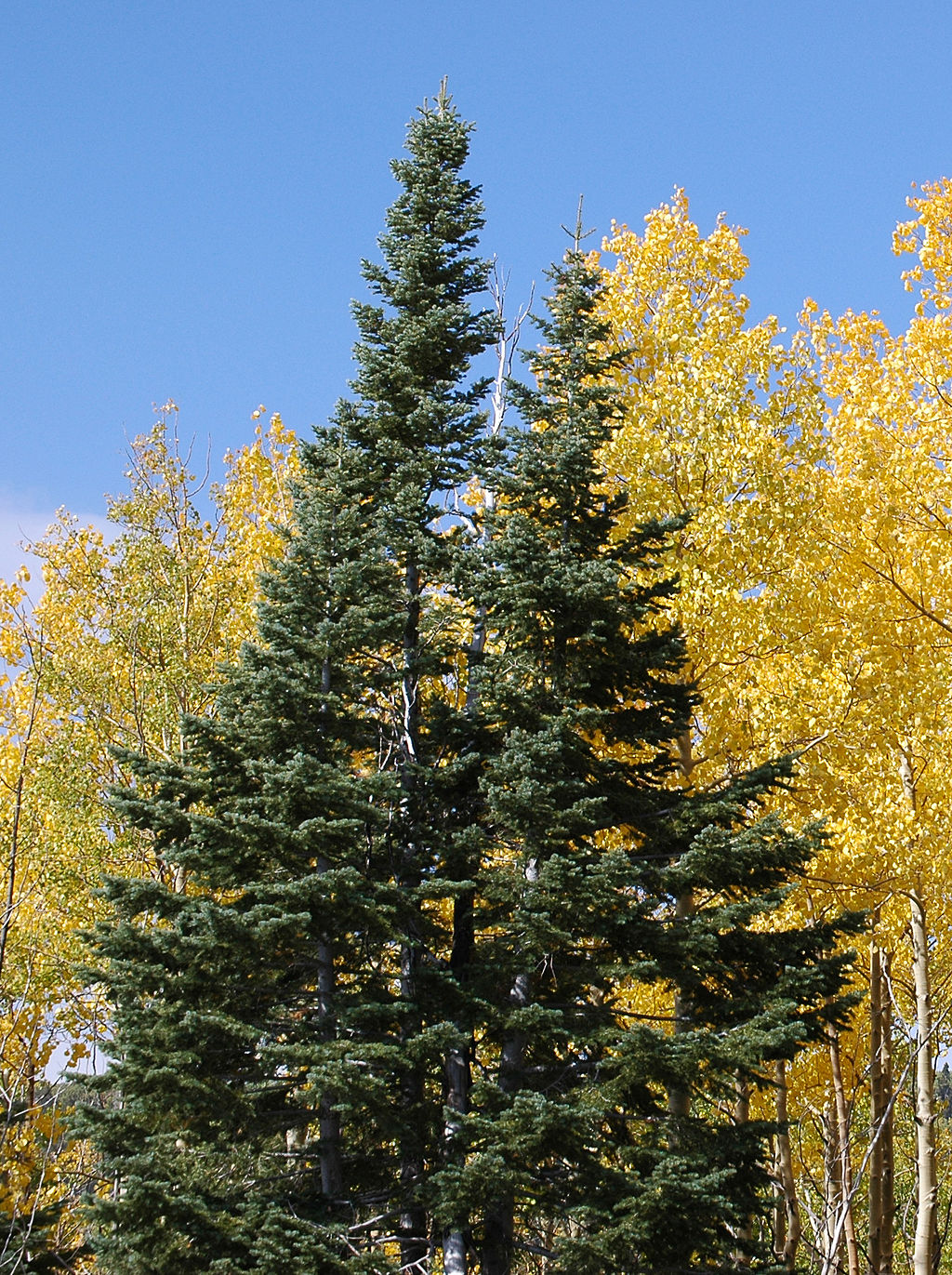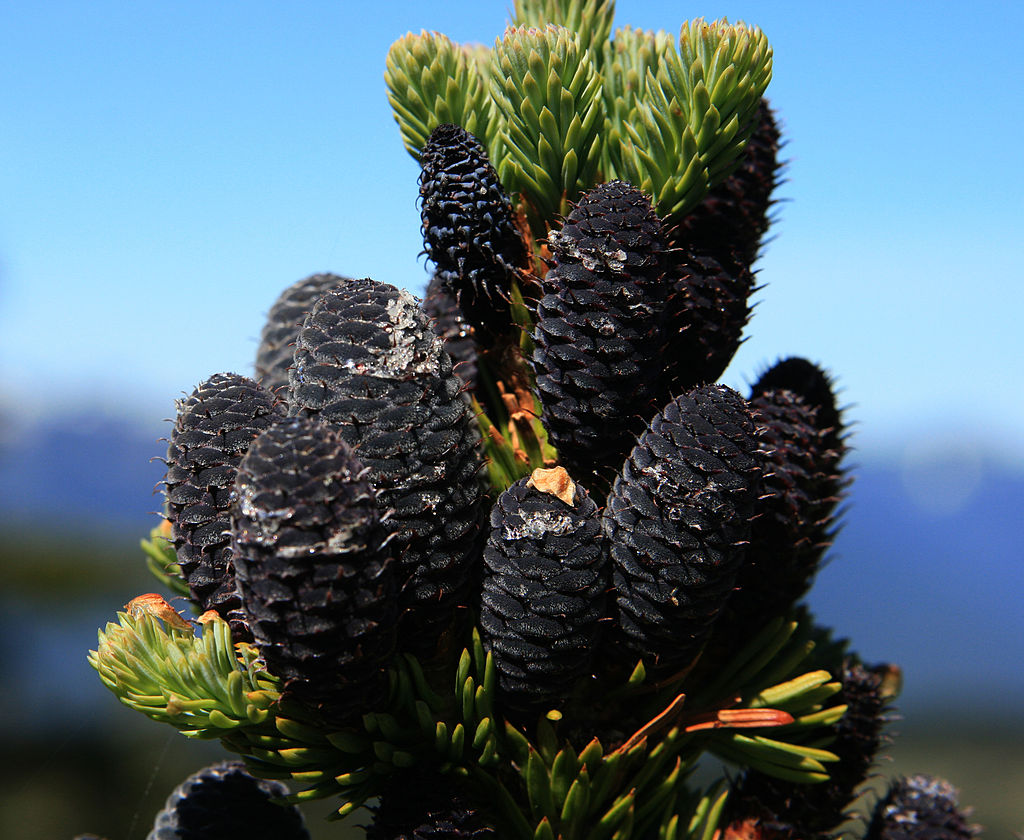 Scientific Name

Abies lasiocarpa subsp. Arizonica

Plant Type

Tree

Growing Season

Year Round

Habitat

Ponderosa Pine / Mixed Conifer
Copyright 2018 New Mexico State University. Individual photographers retain all rights to their images. Partially funded by the Western Sustainable Agriculture Research and Education Program (westernsare.org; 435.797.2257), project EW15-023. Programs and projects supported by Western SARE are equally open to all people. NMSU is an equal opportunity/affirmative action educator and employer..
NMSU does not discriminate on the basis of age, ancestry, color, disability, gender identity, genetic information, national origin, race, religion, retaliation, serious medical condition, sex (including pregnancy), sexual orientation, spousal affiliation or protected veteran status in its programs and activities as required by equal opportunity/affirmative action regulations and laws and university policy and rules. For more information please read the NMSU Notice of Non-discrimination (opens in new window).